James Bond Actor Roger Moore Has Died At 89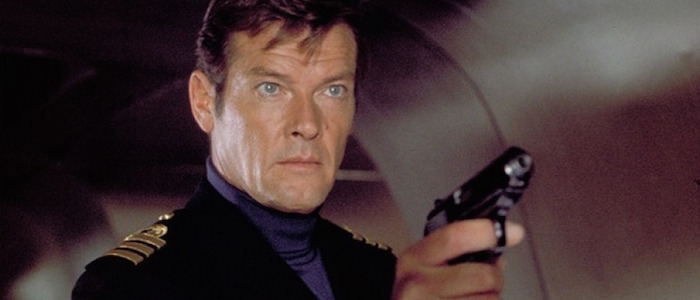 Roger Moore, best known for playing the suave secret agent James Bond in a record seven films between 1973 and 1985, has passed away at the age of 89.
The news of Moore's death was announced on the actor's official Twitter account, where the former 007's children revealed that their father had been battling cancer:
It is with a heavy heart that we must announce our loving father, Sir Roger Moore, has passed away today in Switzerland after a short but brave battle with cancer.
Born on October 14, 1927 in London, England, Moore briefly studied at the Royal Academy of Dramatic Art before leaving to pursue a career in acting. After working as a model for several years and appearing in a number of minor film roles, he eventually made his name on the small screen. He starred in the television series Ivanhoe from 1958 through 1959 and immediately followed that by headlining The Alaskans from 1959 through 1960. He was cast as Beau Maverick in Maverick in 1960, stepping in following the departure of series star James Garner. However, it was The Saint that made him an international star and this spy series, along with Moore's spirited, charismatic performance, helped pave the way for his future career as Agent 007.
After a brief run as the lead on TV's The Persuaders, Moore joined the James Bond franchise with 1973's Live and Let Die. We can attribute the ongoing to success of the series to Moore in every conceivable way, as he proved that audiences would still be interested in a version of the English super-spy not played by Sean Connery (something that George Lazenby failed to accomplish a few years earlier). Moore's Bond was very different than Connery's – funnier, wittier, and more debonair, he was a cheeky charmer with a license to quip, a far cry from his predecessor's ice cold killer. Moore made the character his own, opening the door for additional actors to have the freedom to reinvent 007 as they saw fit.
Moore would go on to play James Bond in The Man With the Golden Gun, The Spy Who Loved Me, Moonraker, For Your Eyes Only, Octopussy, and A View to a Kill, eventually stepping down and allowing Timothy Dalton to take over the role. Moore continued to work post-Bond, usually as a voice actor, but his career did slow down and he was forever known as Agent 007. But unlike Connery, whose bitterness about playing Bond remains somewhat legendary, Moore embraced the character and seemed perfectly happy to be forever remembered as the world's most famous action hero. Speaking with NPR in 2014, he was very much at peace with his legacy:
George [Lazenby], Timothy [Dalton] and Pierce [Brosnan], we've been together, the four of us. But Sean, Sean really was sort of not that enamored of being confused with James Bond all the time. Sean ... damn good actor, but he felt that he was only being remembered for Bond. I personally don't give a damn. I just want to be remembered as somebody who paid his debts.
While Moore's tenure as James Bond can sometimes be controversial (the movies took on a more uneven, comedic tone at the time), his enthusiasm for the role always shined through. He was a bright spot in movies both good and bad – funny and just silly enough, he embraced the humorous side of the character so well that his moments of darkness truly rattle viewers to this day. For millions of fans across the globe, he is James Bond. And he will be missed.