POTD: See All Of Nathan Fillion's Simon Williams Movie Posters From 'Guardians Of The Galaxy Vol. 2'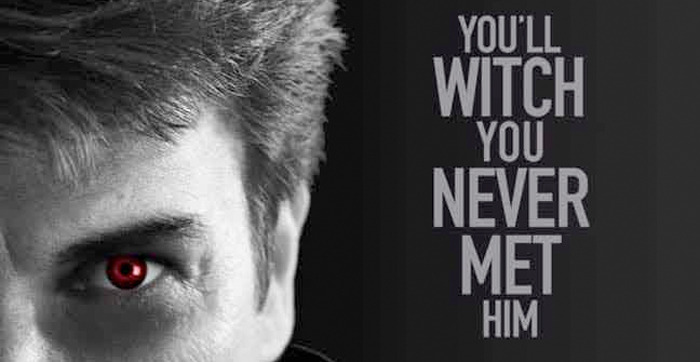 When Guardians of the Galaxy Vol. 2 was still in production, spy photographers spotted some interesting details on a small town set. The scene was set on Earth and it featured an event called the Simon Williams Film Festival. On the set, some fake movie posters were spotted featuring Nathan Fillion as the actor Simon Williams, who just so happens to be better known as Wonder Man in Marvel Comics.
Of course, this sparked excitement from Marvel fans that Nathan Fillion was becoming part of the Marvel Cinematic Universe as Wonder Man. But when Guardians of the Galaxy Vol. 2 rolled around, Nathan Fillion was nowhere to be seen. Even the scene in question at the Simon Williams Film Festival was cut, and the posters glimpsed on the set were never seen in the movie. Director James Gunn has since explained why this happened, and now he's revealed all of the Simon Williams movie posters for you to check out below.
Here are all the Simon William movie posters revealed by James Gunn on Facebook:
We've already seen the Tony Stark poster, but this is the first time we're seeing the rest. There's Arkon, which looks like a riff on Conan the Barbarian; a cheesy romantic comedy called Oh, Rebecca!; an action thriller called Dead Before Arrival that looks like it's taking a cue from The Bourne Identity; Haxan 2, which was inspired by one of the posters for the adaptation of Horns; and of course, Toxic Janitor 2, which pokes fun at The Toxic Avenger, a movie by the folks at Troma, which is where James Gunn got his start in filmmaking.
Notice that the wardrobe that Nathan Fillion is wearing in Arkon is the same clothing we saw him donning in that set photo he posted on board the Milano which made everyone think that's how he was appearing in the movie. Oh, that Nathan Fillion is a rascal.
In case you missed it before, you can read James Gunn's explanation as to why Nathan Fillion wasn't in Guardians of the Galaxy Vol. 2 over here. Hopefully we get to see him do something more significant in a future Marvel Cinematic Universe title.