Does 'Wonder Woman' Have A Credits Scene?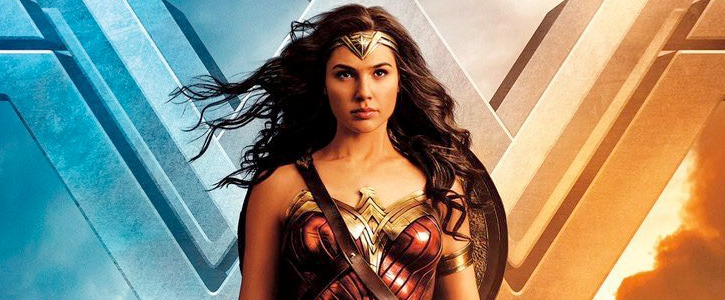 Thanks to the success of Marvel Studios, whenever a franchise starter comes around, there is usually some kind of credits scene that teases what will hopefully be the next chapter in the franchise. However, when it comes to the films of the DC Extended Universe, Warner Bros. Pictures hasn't always teased what's coming next in their comic book franchises. Both Man of Steel and Batman v Superman: Dawn of Justice opted out of having credits scenes, though Suicide Squad did tease what's to come in Justice League this fall. But what about Wonder Woman?
Warner Bros. Pictures releases Wonder Woman in just under two weeks, but should moviegoers stick around after the credits start rolling for a tease of either a Wonder Woman sequel or the arrival of Justice League?
CinemaBlend participated in a press day for Wonder Woman this past weekend, and they asked producer Charles Roven if the theatrical release of the film would have a credits scene, even though the press screening of the film didn't include one. Roven confirmed that there will not be a Wonder Woman credits scene to wait for, and he explained why:
"I'm not going to say we'd never do one. ... There was one in Suicide Squad. But I don't think that we want to feel that we're forced to do something just because we didn't in the past."
Though Marvel Studios has inspired studios to attempt to create their own cinematic universes, Warner Bros. Pictures and DC Entertainment clearly don't want to play follow the leader. At the same time, that doesn't mean they won't have credits scenes every now and then. In the case of the DC Extended Universe, I think it's a little more difficult to plan those credits scenes when the movies don't seem to be as meticulously planned as far in advance as those in the Marvel Cinematic Universe.
Honestly, I'm glad that Warner Bros. and DC don't feel the need to tease their forthcoming movies. It creates a certain expectation that isn't necessary to complete the viewing experience. It's become Marvel's signature move because they have meticulously planned the future of their cinematic universe, but DC is still putting their universe together. In this case, we know Justice League and Aquaman are next on the docket for the DCEU, but there's really no reason to tease those movies if the the studio doesn't see a reason to do so.
As for the Wonder Woman franchise, though Zack Snyder has confirmed a sequel is already in development, Geoff Johns was less forthcoming about announcing plans in advance. Since this is the first foray for Wonder Woman in her own franchise, it would have been nice to see some confidence from the studio about plans for a sequel, but they probably don't even know what will happen for sure yet.
Plus, the studio is likely still waiting to see how the film will do at the box office. The early tracking three weeks out had a range of anywhere from $65 million to $105 million for the opening weekend. According to Forbes, recent the numbers suggest an opening closer to $90 million. That could easily change over the next 11 days as Warner Bros. Pictures continues their marketing onslaught, but the studio is probably being more cautiously optimistic than anything.
We'll see how Wonder Woman fares at the box office in just under two weeks, but if the early buzz is any indicator, then this movie should be a satisfying entry in the DC Extended Universe, both critically and financially.