Cool Stuff: Hero Complex's Blacklight Art Show Electrifies 'The Dark Knight', 'Stranger Things' & More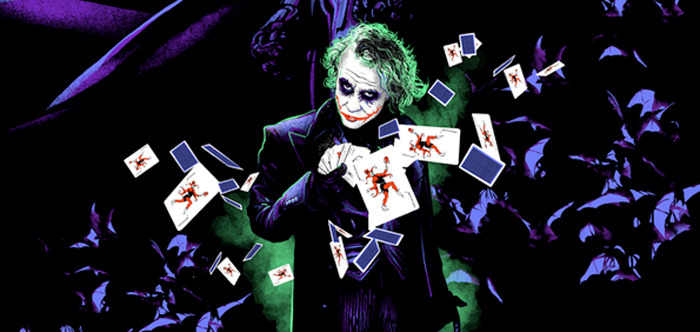 This past weekend saw the opening of the Hero Complex Gallery's latest exhibition: Blacklight.
The Blacklight show featured dozens of fluorescent and blacklight reactive artwork, which means we're talking about some bright, electric and neon tributes by extremely talented artists to some of your favorite movies and TV shows. The gallery featured pieces honoring movies like Boogie Nights, Alien, Blade Runner, RoboCop, The Dark Knight, Mad Max: Fury Road and Collateral, as well as TV shows like Rick and Morty, Stranger Things, Futurama and more.
Check out our favorite pieces from the Hero Complex Gallery Blacklight show below.
There are even more pieces for you to check out from the Hero Complex Gallery Blacklight show over at their official website. There's not as much variety as I hoped for, but there are still some great pieces. Personally, I was hoping that there would be some pieces for TRON or Attack the Block, which have quite an electric color palette. There is a statue and an enamel pin paying tribute to the monsters in Attack the Block, but I would have preferred a print for that movie instead.
In addition to the prints above, you'll also find some other enamel pins and statues, though the latter are much more pricey because they're the original pieces rather than just limited edition prints. Head over to the Hero Complex Gallery shop to see if there are any pieces that tickle your fancy. A couple of the ones we chose above are already sold out, but there are plenty others still available.