'Venom' Movie Will Star Tom Hardy, Ruben Fleischer To Direct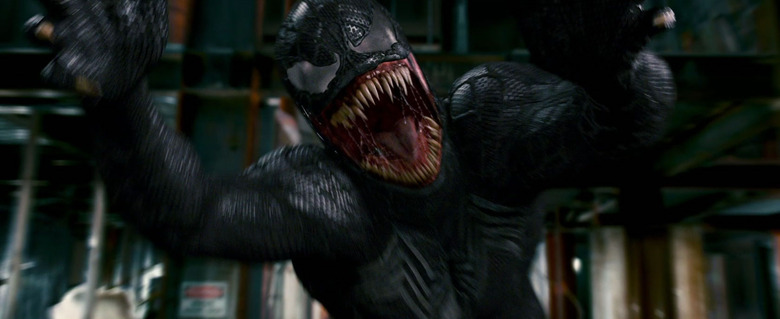 A few months ago, we learned that Sony was planning a Venom movie for 2018 as part of their attempt to use Spider-Man: Homecoming to create a new universe of movies starring Peter Parker's enemies and allies. And now, we know who will don that icky black suit and who will call the shots behind the camera – Tom Hardy will star as Eddie Brock, and Zombieland's Ruben Fleischer will direct.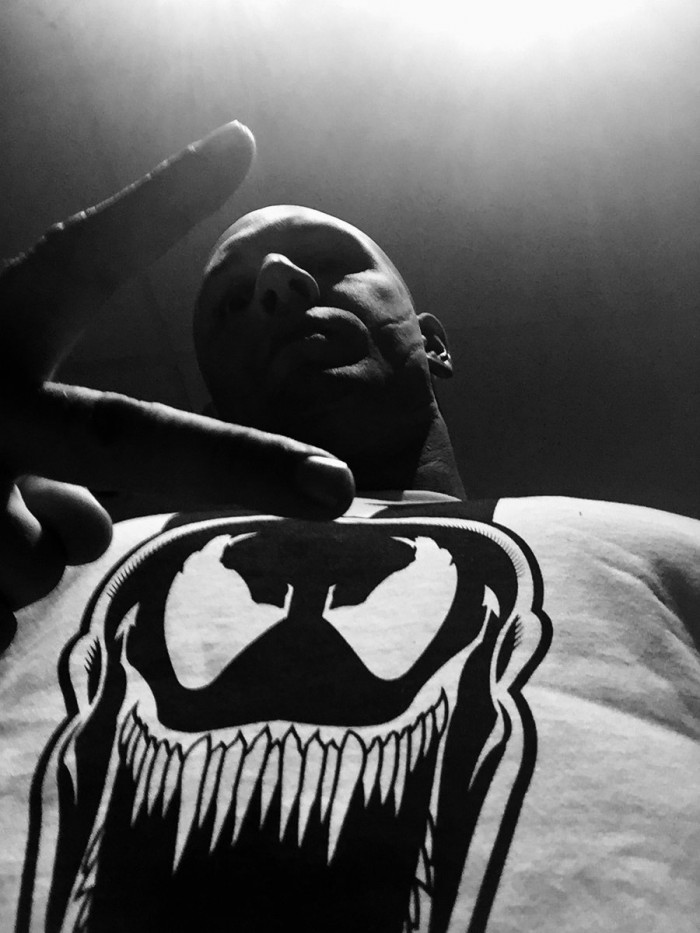 Variety reports that Sony scooped up Hardy after his schedule cleared up following his departure from the troubled Triple Frontier. They add that Hardy is a big Venom fan, which explains why an in-demand actor with every possible opportunity available to him would sign up for a gig that feels far from a sure thing. Anyway, you can see Hardy showing off his fandom above.
Hardy is no stranger to comic book movies, having played Bane in Christopher Nolan's The Dark Knight Rises. While Venom's supernatural origins make him a very different character (Eddie Brock is a news photographer who becomes a deadly creature with a drool problem after his body is taken over by an alien "symbiote"), both characters have been traditionally drawn as imposing physical threats who tower over their enemies. In recent years, both have also emerged as anti-heroes rather than villains.
It remains to be seen if the new big screen Venom will be a monster with a vendetta against Spider-Man or a troubled guy who battles his bloodthirsty urges to help do the right thing, but in either case, Hardy certainly has the right look.
In any case, getting Hardy is a huge coup for this film. He's an Oscar nominee, popular with critics, nerds, and regular audiences alike. His involvement definitely makes Venom feel like more a proper event and not something Sony is rushing into production because everyone is ready to like Spider-Man again.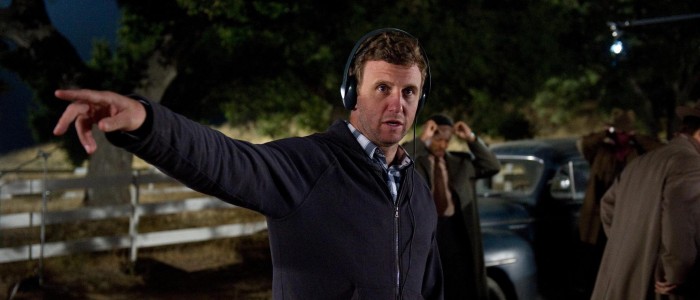 Meanwhile, Fleischer's hiring is a bit of a head-scratcher. While Zombieland was a critically well-liked box office hit, 30 Minutes or Less didn't make much of an impression, and Gangster Squad is just a straight-up bad movie. He's been working in TV in the years since then, including Netflix's The Santa Clarita Diet.
So, what is this Venom movie actually going to be? We've heard previously that it will be an R-rated science fiction horror movie, which sounds like a nice change of pace (and hops right on the Deadpool and Logan train). We've also heard that it will have no connection to the Marvel Cinematic Universe and therefore, no connection to Tom Holland's new Spider-Man. Since Eddie Brock's entire origin story (and Venom's powers!) only make sense if Spider-Man exists, this feels like a weird call. We'll have to wait and see how this one plays out.
At the very least, there's no way this Venom could be worse than the one seen in Spider-Man 3, where a woefully miscast Topher Grace took on the part. Right?
Venom is currently set for an October 5, 2018, release.