Cool Stuff: A Giant Inflatable Moe's Tavern For The Most Hardcore Fans Of 'The Simpsons'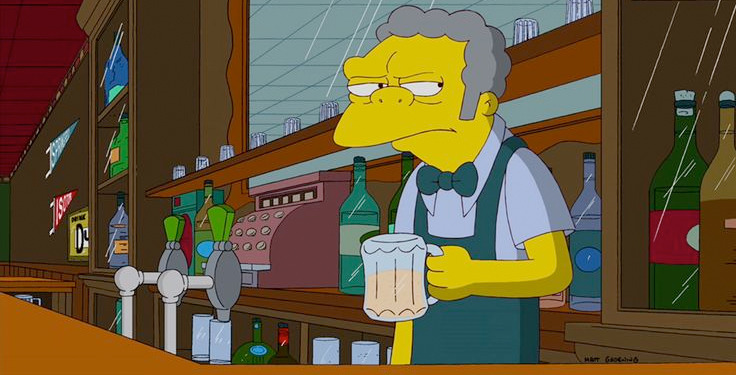 If you've ever lamented the fact that you can't go to Moe's Tavern unless you go to Universal Studios, now you can make your dreams come true, and you can do it from your own yard.
The company Inflatable Pub is known for creating, you guessed it, massive inflatable pubs. They're basically big inflatable tents with interiors that look as close to a real pub as a giant inflatable structure. Their products look like a few various pub styles, from Irish to Texas, and they even have fake fireplaces inside them. But their latest inflatable pub comes straight from the fictional town of Springfield, from the animated series The Simpsons. It's Moe's Tavern.
Check out the inflatable Moe's Tavern after the jump.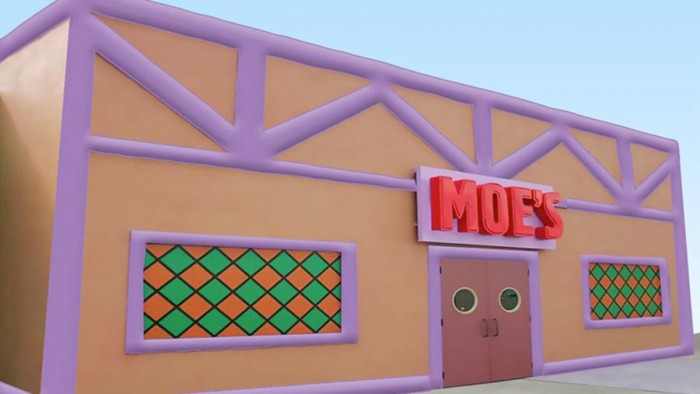 For now, the only picture of the inflatable Moe's Tavern is the one above. There are no shots of the interiors, but presumably it would be similar to the other inflatable pubs from the company, which you can check out right here. It can fit about 60 people inside, though that could be less depending on how many tables and stools you put inside.
Now here's the bad news: if you want this inflatable version of Moe's Tavern, it's going to set you back $4,500, and that's not even including shipping, which will presumably be exorbitant since it's bound to be quite the big package. Still, you gotta admit that it would be cool to have a party at Moe's Tavern, especially if someone brings some Flaming Moes.