VOTD: See How The 'Blade Runner 2049' Trailer Compares To The Original 'Blade Runner'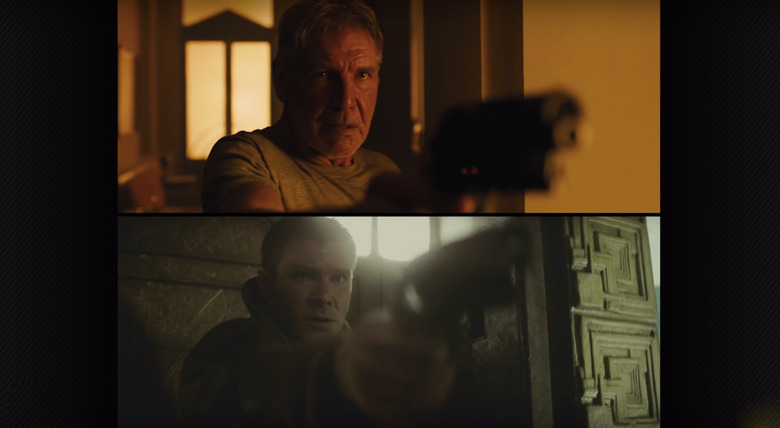 This year marks the 35th anniversary of the original sci-fi noir thriller Blade Runner from director Ridley Scott. Therefore, it's only appropriate that this year also marks the long-anticipated sequel that fans have wanted for decades.
As for what secrets lie in Blade Runner 2049, we don't know, but we do know that the visuals of the sequel magnificently recreate the production design and art direction of the original film, at least as far as we can tell from the first trailer. If you'd like to see them side-by-side, a new video compares footage from the new trailer with comparable shots from the original film.
Watch the Blade Runner 2049 trailer comparison after the jump.
There aren't matching companion shots for every moment in the trailer, but it's the aesthetic that's the most important part. The look of then-futuristic Los Angeles doesn't seem to have changed much as far as style is concerned, and even Atari is still around somehow, and the presentation clearly calls back to the original Blade Runner.
However, one major departure in visuals in the new movie is the burnt orange look of wherever Rick Deckard is hiding. There are some moments of a sepia style tone in the original movie, but nothing as orange as what we see in the Blade Runner 2049 trailer.
Thirty years after the events of the first film, a new blade runner, LAPD Officer K (Ryan Gosling), unearths a long-buried secret that has the potential to plunge what's left of society into chaos. K's discovery leads him on a quest to find Rick Deckard (Harrison Ford), a former LAPD blade runner who has been missing for 30 years.
Blade Runner 2049 hits theaters in October 6.