LOL: Watch 'Saturday Night Live' Outtakes Of Melissa McCarthy As Sean Spicer In NYC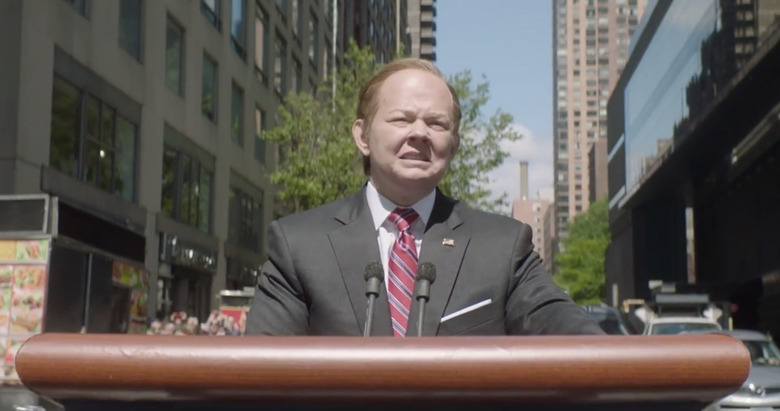 Before the most recent episode of Saturday Night Live aired this past weekend, we knew that Melissa McCarthy would bring back her hilarious take on Sean Spicer, despite the fact that the White House press secretary wasn't around much the preceding week. That's because McCarthy was spotted in full wardrobe as "Spicey" cruising around the streets of New York City afternoon on a motorized podium.
Now that the sketch has come and gone (it was actually the best of the night in our recap of the episode), Saturday Night Live has provided us with a behind the scenes look at this particular segment of the sketch that was done partially live last Saturday night, and partially pre-recorded on Friday. The video comes with a bunch of alternate takes and outtakes of Melissa McCarthy weaving through traffic and yelling at drivers as only Spicey could.
Watch the Saturday Night Live Sean Spicer sketch outtakes after the jump.
Though shooting on the fly like this has to be a challenge, especially on the bus streets of New York City, the hardest part might have been editing out all of the people who were shouting at McCarthy as she cruised by. You can see in the footage how many people stopped to watch them film, and there were even some local news crews running to keep up with the podium so they could get their b-roll footage for a story later in the day.
Again, I can't express how impressive it is that the crew of Saturday Night Live gets an entire episode together in just a single week. Even when an episode turns out to be a mess, the fact that the show even comes together is a feat in itself.