Final 'Transformers: The Last Knight' Trailer Pushes Bayhem To The Max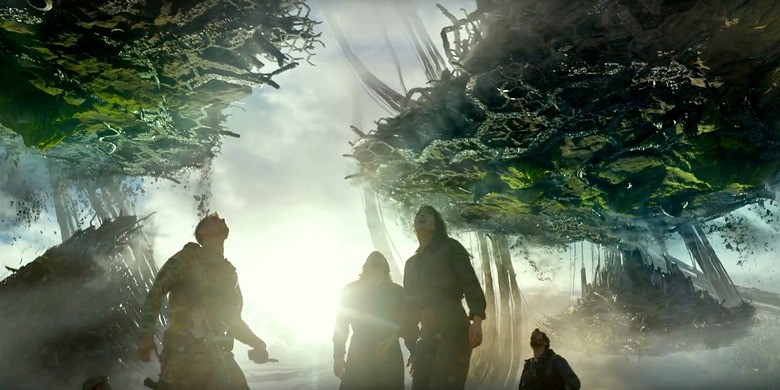 The release of the new Transformers sequel from director Michael Bay is still over a month away, but Paramount Pictures has released the final trailer so it can play in theaters in the coming weeks.
Every Michael Bay blockbuster is full of explosions and spectacle, especially when it comes to Transformers movies, but this one looks like it might be the biggest one yet. From the expansion of the Transformers mythology into previous eras of human history to the possible destruction of Earth, this movie looks enormous.
Watch the new Transformers The Last Knight trailer below.
As we noted after the release of one of the posters for Transformers: The Last Knight, it appears this sequel will not only expand the mythology of the Transformers in general with regards to fighting alongside humans during major battles throughout history, but also how long familiar Autobots like Bumblebee have been on Earth. I wonder how they're going to explain the fact that the Autobots and Decepticons appeared to arrive on Earth for the first time back in the 2007 original.
Beyond expanding the mythology, the sequel also gives us a new young character to follow in future sequels, assuming that franchise newcomer Isabela Moner survives long enough to appear in one of the many sequels and spin-offs that are in development. But will Mark Wahlberg stick around for another movie after this? It feels like he might be on his way out, and I wouldn't be surprised if they ended up killing his character, Cade Yaeger.
Watch the previous Transformers: The Last Knight trailer right here.
When all seems lost, a few brave souls can save everything we've ever known. The Last Knight shatters the core myths of the Transformers franchise, and redefines what it means to be a hero. Humans and Transformers are at war, Optimus Prime is gone. The key to saving our future lies buried in the secrets of the past, in the hidden history of Transformers on Earth. Saving our world falls upon the shoulders of an unlikely alliance: Cade Yeager (Mark Wahlberg); Bumblebee; an English Lord (Sir Anthony Hopkins); and an Oxford Professor (Laura Haddock). There comes a moment in everyone's life when we are called upon to make a difference. In Transformers: The Last Knight, the hunted will become heroes. Heroes will become villains. Only one world will survive: theirs, or ours.
Transformers: The Last Knight opens on June 21.