Was 'Power Rangers 2' Just Killed By Poor International Box Office?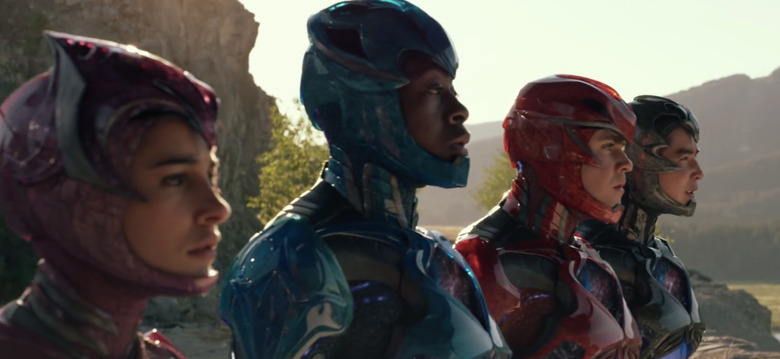 Lionsgate had big plans for the Power Rangers series. In the lead-up to the first film's release, CEO Jon Feltheimer teased four (or five or six) sequels. The message was clear: they were on board for the long run and the glossy revival of the nostalgic favorite would be one of their next big franchises. After all, something has to fill that Hunger Games-shaped hole in their line-up.
And while Power Rangers got off to a strong start at the domestic box office, it never really took off in the way Lionsgate wanted. Now, it's starting to look like international numbers will seal the fate of Power Rangers 2 (and Power Rangers 3 and Power Rangers 4 and...).
Power Rangers opened to $40 million back in March, but it struggled in its second weekend and beyond. Unable to cross the $100 million mark in the United States, it ultimately limped to $84 million. For a movie reportedly budgeted at $100 million before marketing costs, that's a seriously disappointing number. It's especially disappointing because the movie itself is surprisingly entertaining. While certainly flawed, it's a good time at the movies and it lays the groundwork for the series to head to bigger and crazier places.
But in this day and age, worldwide box office has become as important to the bottom line as domestic. And by worldwide box office, we really mean Chinese box office. As the world's fastest growing audience for theatrical films, they hold a significant sway over whether or not a franchise lives or dies. Heck, they singlehandedly helped Warcraft, a massive bomb stateside, turn into an international hit.
Anyway, Power Rangers finally opened there last weekend and...woof:
Bye Bye, POWER RANGERS. Lionsgate's reboot debuted with just $3.3M in China this weekend. Sequel hopes...going, going...gone.

— Exhibitor Relations Co. (@ERCboxoffice) May 16, 2017
To put that $3.3 million opening weekend in perspective, Guardians of the Galaxy Vol. 2 made just under $50 million in its opening weekend in China. While American studios often struggle to figure out Chinese audiences (the country has yet to really embrace Star Wars, for instance), the nation's rejection of Power Rangers sends a very clear message.
Overall, Power Rangers has made $54 million outside of the United States, bringing its grand total to $138 million. Even with a Japanese opening around the corner, the writing is on the wall: this is a one-and-done financial disappointment, not a lucrative franchise.
If fans want to look on the bright side of things, the Rangers will always have a home on television and it's easy to imagine this particular iteration of the characters living on in comic book series or something like that. But for now, don't get your hopes up to see this color-coded crew back on the big screen again.