Jimmy Kimmel Returning To Host The 90th Academy Awards In 2018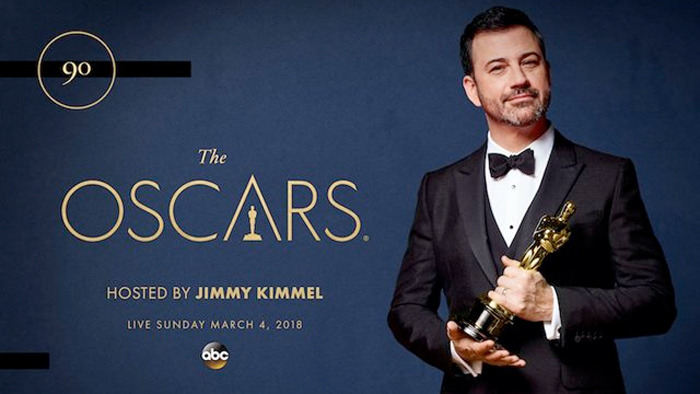 This year's Academy Awards were hosted by comedian Jimmy Kimmel, who delivered as much entertainment as he could during the extensive ceremony. Of course, all of that ended up being overshadowed by the Best Picture snafu that falsely gave the award to La La Land before it correctly went to Moonlight. But Jimmy Kimmel will get another chance to shine at the next Oscars telecast.
ABC and the Academy of Motion Picture Arts and Sciences president Cheryl Boone Isaacs announced today that we'll see Jimmy Kimmel returning to host the 90th Academy Awards next year. Find out what the comedian had to say about his return to the Oscars stage in 2018.
Jimmy Kimmel couldn't help but make a joke about this year's Oscars in his statement from the press release:
"Hosting the Oscars was a highlight of my career and I am grateful to Cheryl, Dawn and the Academy for asking me to return to work with two of my favorite people, Mike De Luca and Jennifer Todd. If you think we screwed up the ending this year, wait until you see what we have planned for the 90th anniversary show!"
Academy CEO Dawn Hudson couldn't be happier about Jimmy Kimmel hosting 2018 Oscars:
"Our Oscars team this year delivered a show that hit every high note. Jimmy brought back the essence and light touch of the greatest hosts of Oscars' past. Mike and Jennifer's love of movies is infectious and touched every aspect of the show. This is the perfect team to lead us into the ninth decade."
The 90th Academy Awards should be a big celebration since it's a milestone year for the Oscars, so hopefully it'll be a little more exciting than usual. As much as I love watching the Oscars each year, the ceremony is consistently pretty boring. Comedians like Jimmy Kimmel help make the night of Hollywood glad-handing a little more enjoyable, but since it's on network television and millions around the world are watching, it can only be so edgy. Even so, I can't wait to see what Jimmy Kimmel does to Matt Damon this time since not even a classy event like the Oscars can keep their rivalry from continuing to burn.
The 90th Academy Awards will be produced by Michael De Luca (The Social Network, Moneyball) and Jennifer Todd (Live by Night, Jason Bourne) and will air on ABC on March 4, 2018 at 7pm ET / 4pm PT.