'The Girl In The Spider's Web' Officially Casts 'The Crown' Star Claire Foy As Lisbeth Salander [Updated]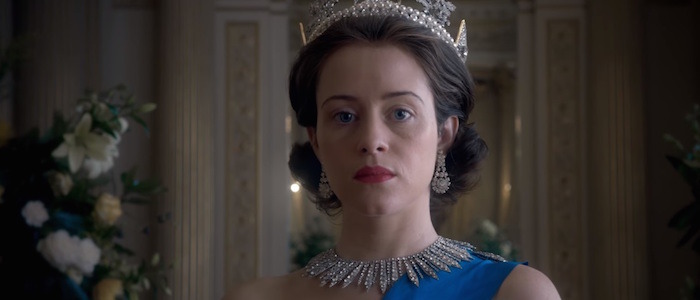 Sony has announced that Claire Foy has been officially cast as Lisbeth Salander in The Girl in the Spider's Web. Director Fede Alvarez offered this statement:
I couldn't be more thrilled about Claire taking the reins of the iconic Lisbeth Salander. Claire is an incredible, rare talent who will inject a new and exciting life into Lisbeth. I can't wait to bring this new story to a worldwide audience, with Claire Foy at its center.
Our original article continues below.
***
Earlier this year, Sony surprised many movie fans by confirming that they were working on a follow-up to David Fincher's 2011 film The Girl With the Dragon Tattoo. They also confirmed the rumors that Fincher and original stars Daniel Craig and Rooney Mara would not be returning. This was to be something of a reboot. To emphasize this, the studio even chose to skip the next two books in author Stieg Larsson's series and instead adapt The Girl in the Spider's Web, which was written by David Lagercrantz and published 11 years after Larsson's death.
And now we know that Claire Foy, best known for starring in Netflix's The Crown, is the current frontrunner for the role of antisocial hacker/crime solver Lisbeth Salander.
The scoop comes our way via The Hollywood Reporter, following rumors that big name stars like Natalie Portman and Scarlett Johansson were being considered for the part. At the time, it was suspected that a more well-known actress wouldn't be interested in stepping into a role that originated with someone else and those suspicions now seem warranted.
But Lisbeth Salander doesn't need to be played by a star. After all, Rooney Mara was not a household name when she took that gig. The character is popular enough to stand on her own. And then there's the fact that Foy, who won a Golden Globe for her work as Queen Elizabeth in The Crown, is a fine actress and a fine choice for a movie like this. She's a proven talent, but not so recognizable that she'll overshadow the character. If done right, her portrayal could exist right alongside Mara's.
While The Girl With the Dragon Tattoo wasn't a bomb by any means, it was a very expensive movie that struggled to break even at the box office. Expect this new film, which is set to be helmed by Evil Dead and Don't Breathe director Fede Alvarez, to have a much smaller budget. After all, the $102 million made by the first movie is an amazing number for an R-rated, feel-bad, 158-minute mystery for adult audiences...but that movie also cost $90 million. Sony is certainly aware of this.
Here's the description of the book version of The Girl in the Spider's Web:
A genius hacker who has always been an outsider. A journalist with a penchant for danger. She is Lisbeth Salander, the girl with the dragon tattoo. He is Mikael Blomkvist, crusading editor of Millennium. One night, Blomkvist receives a call from a source who claims to have been given information vital to the United States by a young female hacker. Blomkvist, always on the lookout for a story, reaches out to Salander for help. She, as usual, has plans of her own. Together they are drawn into a ruthless underworld of spies, cybercriminals, and government operatives—some willing to kill to protect their secrets.