'King Arthur' Is The Summer's First Flop As 'Spider-Man: Homecoming' Looks To Open Big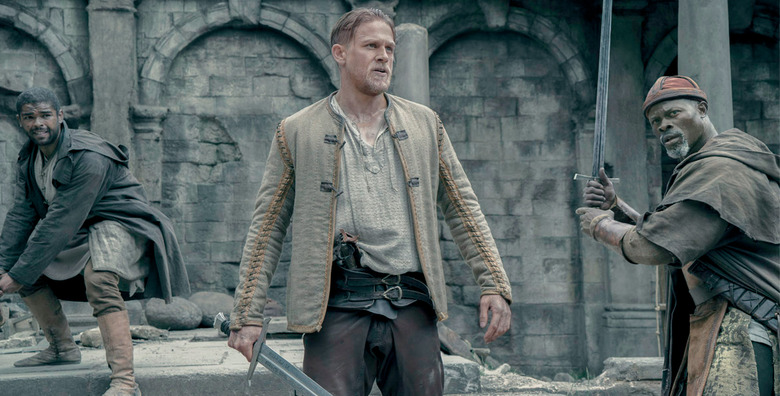 Every year, members of the /Film staff and podcast team (as well as a special guest or two) come together in the spirit of competition to predict the the top 10 highest grossing movies of the summer. King Arthur: Legend of the Sword didn't make it on many lists and it looks like everyone made the right decision – we're only two weeks into the 2017 summer movie season and Guy Ritchie's medieval action movie is already looking like the flop to beat.
Meanwhile, Spider-Man: Homecoming is waiting in the wings, pacing back and forth, looking to open huge...at least, that's what the early tracking seems to suggest.
King Arthur: Legend of the Sword
Let's start with the negative news. King Arthur opened with an abysmal $14.7 million, trailing both Guardians of the Galaxy Vol. 2 (still going strong in its second weekend) and the new comedy, Snatched. That's a rough number for just about studio movie that wasn't produced on a low budget, but it's downright disastrous for a massive epic that reportedly cost $175 million before marketing. At one point, this movie was supposed to kickstart a Marvel-esque franchise, with various solo movies culminating in a Knights of the Round Table team-up film. Those plans were seemingly (and quietly) shuffled aside long ago, but any lingering chance of a franchise was straight-up killed with this opening. Even if King Arthur is a international hit (and it's not doing great worldwide numbers, either), the domestic total alone provides the writing on the wall.
While just about everyone (including Warner Bros.) saw this coming, our own Karen Han enjoyed the film quite a bit, noting that it's a fair bit weirder and has a lot more personality than many summer releases. Still, the critical consensus was mostly negative. At the very least, Ritchie is safe for now – he's directing Disney's live-action Aladdin next, which is a guaranteed hit.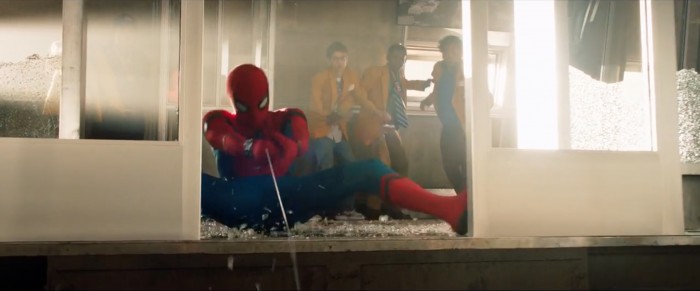 Spider-Man: Homecoming
In a summer were all bets are off (are people really interested in a new version of The Mummy?), the only safe wager seems to be superhero movies. Specifically, Marvel movies. And according to Box Office Pro, Spider-Man: Homecoming is going to make some serious money in its opening weekend, with their tracking pointing to a $135 million debut for Jon Watts' film.
To put that number in perspective, the first Spider-Man movie opened to $114 million back in 2002, with the sequels opening to $88 million and $151 million. Spidey took a serious dip when the franchise rebooted, with 2012's The Amazing Spider-Man opening to only $62 million. While the follow-up, The Amazing Spider-Man 2, opened to $91 million, it quickly collapsed, barely scraping past $202 million at the domestic box office.
In other words, audiences were getting tired of Spider-Man and, more specifically, they were getting tired of bad Spider-Man movies. However, Spider-Man: Homecoming is the result of an unprecedented deal where Sony and Marvel Studios "share" the webslinger – it's still a Sony release, but Spidey gets to exist in the Marvel Cinematic Universe, a franchise with a proven track record whose entires inspire audience loyalty and big box office. Just look to Guardians of the Galaxy Vol. 2.
In other words, expect Spider-Man: Homecoming to provide a rebound for the character in a big way...especially if it's a good movie.