'Brigsby Bear' Teaser Poster Introduces Kyle Mooney's Favorite Childhood TV Show Star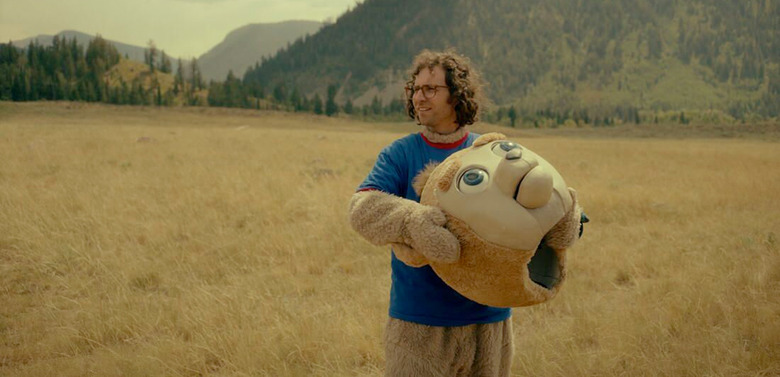 One of the standout movies from the 2017 Sundance Film Festival was an indie comedy called Brigsby Bear. The film is led by Saturday Night Live cast member Kyle Mooney, who stars as a twentysomething young man named James Pope who has spent his life growing up in a bunker, raised by his parents and watching a kids TV show known as Brigsby Bear, the only form of entertainment available to him.
However, James has his life thrown into upheaval when authorities raid the bunker and he learns that his parents are actually two strangers who kidnapped him as a baby. Struggling to adapt to the real world that he's been isolated from his whole life, he takes solace in tapes of the TV show that he's collected over the years, and it just might be the best way for him to cope with his stolen life. That might sound pretty serious, but this is undoubtedly a comedy, albeit one with a touching emotional core that's all about the power of storytelling.
Now the first teaser poster has arrived, give us a new look at Kyle Mooney and his beloved childhood TV pal, Brigsby Bear. If you like 1980s style portraits that used to be taken at the mall, you'll love this poster.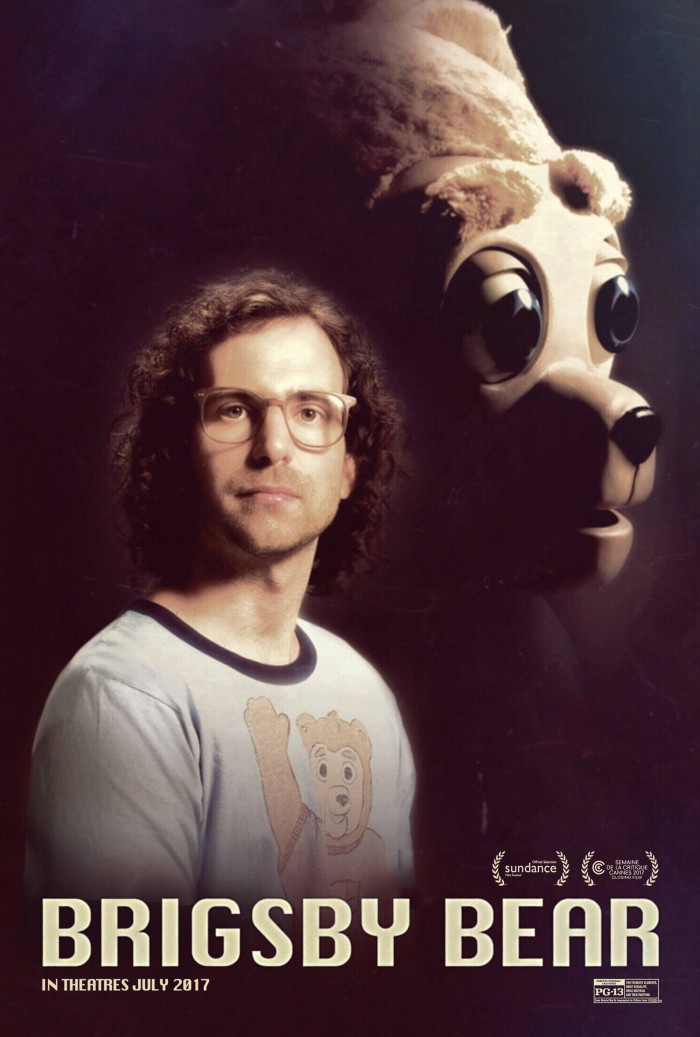 The show at the center of the movie is such a meticulously fleshed out fake TV show that you'll wonder how you can get your hands on the archived tapes. Seeing clips from the various episodes that Mooney's character enjoys is so entertaining. The spirit of old 1980s TV shows is captured wonderfully, and it adds a nice layer of authenticity to the proceedings. This portrait poster is the perfect representation of the show.
Brigsby Bear is directed by Dave McCary, who has helmed plenty of sketches at Saturday Night Live sketches, including many with Kyle Mooney. The two have actually been friends and partners in comedy since before getting hired by SNL, making people laugh by way of their comedy troupe Good Neighbor, which has the early origins of some of the work they've done on the NBC sketch show. In addition to starring, Mooney also wrote the script with Kevin Costello, making his big screen writing debut.
The rest of the cast includes Claire Danes, Greg Kinnear, Jorge Lendeborg Jr., Kate Lyn Sheil, Ryan Simpkins, Matt Walsh, Michaela Watkins, Beck Bennett and Mark Hamill, who does some great voice work in addition to having a live-action role.
In my review of Brigsby Bear from Sundance, I called the movie "a hilarious adventure of self-discovery that is essentially a love letter to storytelling and the power it has in all our lives," and it has "an abundance of hysterical comedy, and one big heart." You can read my full take on the movie over here. Not only was it on our list of the best movies from Sundance, but it was in our indie summer movie preview too, so make sure you seek this one out.
Brigsby Bear Adventures is a children's TV show produced for an audience of one: James (Kyle Mooney). When the show abruptly ends, James's life changes forever, he sets out to finish the story himself and must learn to cope with the realities of a new world that he knows nothing about.
Brigsby Bear hits select theaters on July 28 and will expand in the weeks following.