'Arrested Development' Season 5 Officially Coming To Netflix [Updated]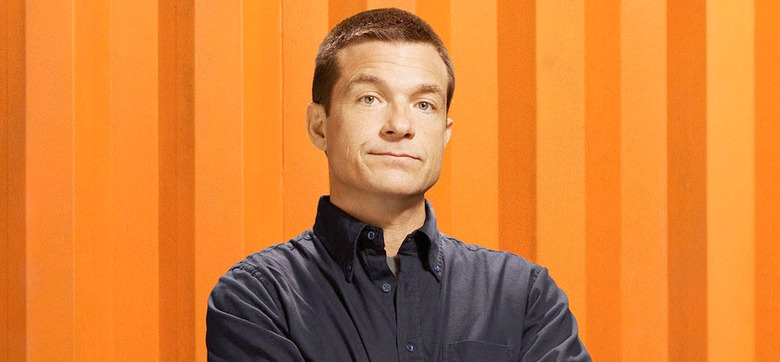 Update: Netflix has officially announced that Arrested Development is coming back for season 5. We have included the new details below. The original article follows.
Can you believe it's been four years since Netflix brought back the canceled FOX comedy series Arrested Development for a fourth season? A revival of the show had long been discussed, and Netflix swooped in to save it from a seven-year cancellation as one of their earlier original programming endeavors. Now it sounds like real moves are being made behind the scenes to get Arrested Development season 5 off the ground. Find out the latest on the developing new season below.
Before the weekend, Arrested Development star Jason Bateman posted this to Twitter:
Look very probable I'm going to put some miles on the Stair Car this summer. Just officially signed on to more ARRESTED DEVELOPMENT today.

— Jason Bateman (@batemanjason) May 12, 2017
There have been little updates here and there about the potential for Arrested Development season 5 since almost immediately after the fourth season debuted on Netflix. There were rumors that it might get off the ground last year, but clearly that didn't work out. But now that someone like Jason Bateman has taken to Twitter and said he'll be getting behind the wheel of the Bluth family stair car "this summer", it sounds like it might actually be happening.
The most recent news about Arrested Development season 5 indicated that there would be flashbacks employed with younger actors playing the younger versions of Jason Bateman, as well as Will Arnett, Jeffrey Tambor, Tony Hale, Michael Cera, Alia Shawkat, Jessica Walter, Portia de Rossi, and David Cross. Supposedly that will make it easier for the core cast to get together more often this season, which is good news for anyone who were unimpressed by the show's fourth season.
When the fourth season arrived four years ago, as excited as fans were, they were disappointed to find that the episodes focused on each of the characters mostly isolated to their own storylines, rarely crossing paths. The structure did allow for some interesting jokes, but it never really felt like it was on the same level as the previous seasons. Many of the best parts about the previous seasons came from the banter between the entire Bluth family, and that was largely missing from the fifth season.
If the production on this new season really does begin this summer, that's when most shows are on hiatus, so everyone should be available in theory. But since it's taken this long for Jason Bateman to even sign on for a new season, there's no guarantee that it will happen this time. For now, just keep your fingers crossed that we'll finally be able to have another season of Arrested Development.
Update: Variety reports that Arrested Development season 5 has officially received the green light. Series creator and showrunner Mitchell Hurwitz offered this statement:
In talks with Netflix we all felt that that stories about a narcissistic, erratically behaving family in the building business — and their desperate abuses of power — are really underrepresented on TV these days. I am so grateful to them and to 20th TV for making this dream of mine come true in bringing the Bluths, George Sr., Lucille and the kids; Michael, Ivanka, Don Jr., Eric, George-Michael, and who am I forgetting, oh Tiffany. Did I say Tiffany? — back to the glorious stream of life.
The new season is expected to arrive in 2018 and the entire original cast (Jason Bateman, Michael Cera, Jeffrey Tambor, Jessica Walter, Will Arnett, Tony Hale, Portia de Rossi, David Cross and Alia Shawkat) will return.