'Home Again' Trailer: Reese Witherspoon Is Back In Romantic Comedy Mode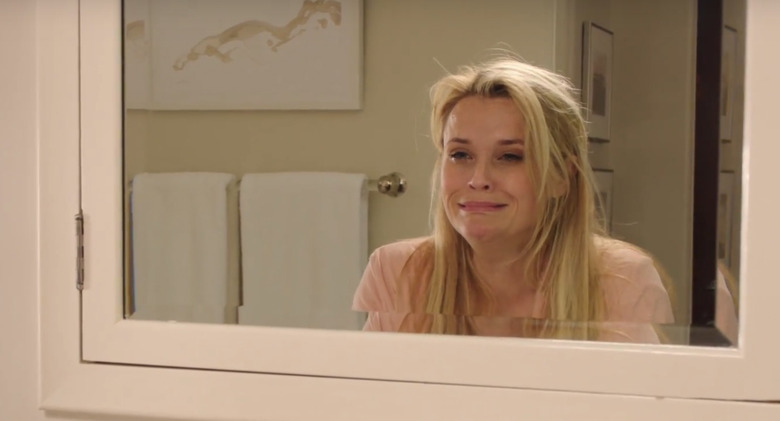 Over the past few years, Reese Witherspoon has taken on an eclectic batch of projects like the animated musical comedy Sing, Paul Thomas Anderson's adaptation of Inherent Vice, an Oscar-nominated turn in Wild, and an impressive recent turn in the intriguing HBO series Big Little Lies. But now she's going back to the well with a new romantic comedy, but this one comes from the offspring of two filmmakers best known for their work in the genre.
Home Again stars Reese Witherspoon as a 40-year old woman named Alice, recently separated from her husband, who decides to start her life anew by moving back to her hometown in Los Angeles. Choosing to live a little more spontaneously, she allows three young filmmakers to crash at her place for a bit, which creates all sorts of new surprising relationships.
Watch the Home Again trailer after the jump.
Though we know what Home Again is about thanks to the official synopsis, that's a little hard to discern from the trailer. This tease for the movie doesn't really explain anything except that Alice is struggling with her place in life, and there are a bunch of dudes around her (including ex-husband Michael Sheen and new roommates Pico Alexander, Nat Wolff and Jon Rudnitsky) adding even more complication.
This really just seems to be a poorly cut trailer, because the story at the center of the movie sounds like it could be a little more interesting than your traditional romantic comedy. Witherspoon usually elevates material like this, and the ensemble cast of actors around her is a solid slate of talent. But it just looks messy.
Of course, we should probably have faith in filmmaker Hallie Meyers-Shyer, daughter of The Intern and The Holiday director Nancy Meyers and Charles Shyer, director of the remakes of Father of the Bride and Alfie. Legacy filmmakers don't always turn out to be as gifted as their predecessors, but at least we know she probably picked up a thing or two from them in her directorial debut.
Home Again stars Reese Witherspoon ("Big Little Lies," Wild, Walk The Line, Sweet Home Alabama) as Alice Kinney in a modern romantic comedy. Recently separated from her husband, (Michael Sheen), Alice decides to start over by moving back to her hometown of Los Angeles with her two young daughters. During a night out on her 40th birthday, Alice meets three aspiring filmmakers who happen to be in need of a place to live. Alice agrees to let the guys stay in her guest house temporarily, but the arrangement ends up unfolding in unexpected ways. Alice's unlikely new family and new romance comes to a crashing halt when her ex-husband shows up, suitcase in hand. Home Again is a story of love, friendship, and the families we create.  And one very big life lesson: Starting over is not for beginners.
Home Again arrives on September 8 this fall.