Netflix Vs. Cannes: Movie Theaters Take The VOD War To The Film Festival Scene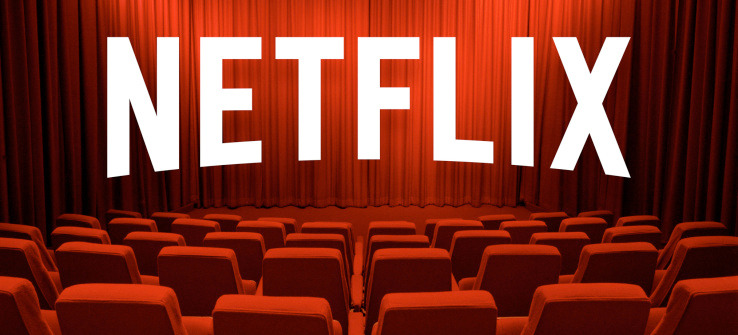 (Welcome to The Soapbox, the space where we get loud, feisty, and opinionated about something that makes us very happy...or fills us with indescribable rage. In this edition: our take on the current battle between Netflix and Cannes.)
Times are a-changin'. In just two years, Netflix has ramped up their big push into the film business, and are beginning to make waves in an industry stuck in its old ways. Two films produced by Netflix were curated to play at the 2017 Cannes Film Festival, and that decision has sent shockwaves through the exhibition community, resulting in a new rule that may prevent the streaming company from appearing at the festival in future competitions. Below, learn more about the Netflix vs. Cannes battle, which is heating up thanks to movie theater exhibitors.
The 2017 Cannes Film Festival includes two Netflix productions, the sci-fi fantasy Okja from Snowpiercer director Bong Joon-ho and Noah Baumbach's The Meyerowitz Stories, which stars Adam Sandler and Ben Stiller. This decision has upset the movie theater exhibitors who are part of the festival.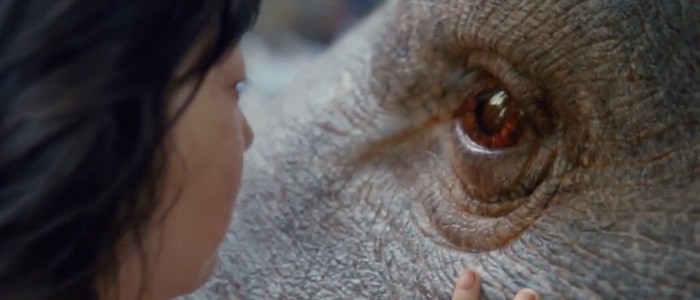 The French Window
Netflix does not always distribute their movies in theaters, but they are not opposed to a day-and-date release where their films hit theaters and the streaming service at the same time (like the upcoming War Machine). However, it seems most movie theaters are not interested in a non-exclusive theatrical window. Cannes had hoped to convince Netflix to release both of its competition titles in theaters in France before they go out online to appease the angry French exhibition industry, but the streaming giant has been unwilling to make a deal that would give exhibitors a window between theatrical and online release. France's Media Chronology Law keeps films released in French theaters from playing on SVOD platforms for three years, something newly elected President Emmanuel Macron has indicated he might re-examine.
Netflix suggested it would consider a limited French theatrical release for both films if they didn't have to comply with the country's strict window. Netflix content acquisition VP Robert Roy explained to THR that Netflix are "definitely not anti-theater, but we are anti-theatrical window":
"We can go day-and-date and theaters are willing to distribute — the movie at the same time that we put it up on the platform, we are definitely open to those kinds of conversations."
In response, Cannes has introduced a new rule which will begin next year – only films that have theatrical distribution in France will be accepted in competition:
"The Festival is pleased to welcome a new operator which has decided to invest in cinema but wants to reiterate its support to the traditional mode of exhibition of cinema in France and in the world."
I think it's sad that this film festival is siding with exhibitors and robbing festival-goers from seeing possibly great films just because they are produced by a streaming service. I think Netflix's stance at debuting a movie day-and-date on their online platform makes sense for both consumers and their business. The exhibition community and the Cannes Film Festival is apparently trying to punish a new distributor with a new business model because they can't see past a stupid window.
Netflix CEO Reed Hastings issued the following statement on Facebook:
"The establishment closing ranks against us. See Okja on Netflix June 28th. Amazing film that theatre chains want to block us from entering into Cannes film festival competition."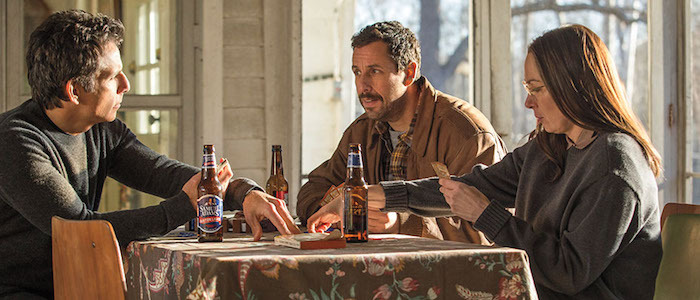 The Death of Theaters?
Exhibitors believe that Netflix is setting a troubling precedent for the industry. Jean Labadie, president of French distributor Le Pacte, accuses Netflix of promoting "the death of the theaters" and claims "It's dangerous that a film that could win the Palme d'Or will never be seen in a theater, it's a symbol." You can't hear it, but I'm laughing uncontrollably right now, re-reading this statement over and over again. Do you think he actually believes this or do you think he's just trying to protect his financial interests? I'm sure you can guess correctly.
Don't get me wrong, I love experiencing a movie in the theater, and I'd love to see more Netflix movies on the big screen. But it's ridiculous to think that a timed window before the film's appearance on Netflix's online streaming platform will destroy the purity of the theatrical experience. There seems to be no such objection from including Netflix movies at other film festivals, like Sundance and SXSW.
Wild Bunch co-founder Vincent Maraval is on Netflix's side, telling Deadline that "This is a smoke screen, political at its worst":
"I would love Venice, Berlin, Toronto and Sundance to do the same and there would not be many French films in selection in these countries. That means that an international film festival, the biggest of all, does not recognize a Korean release as a cinema release but tries to impose a French release to every cinematography. This is a colonialist behavior and a shame."
Okja is getting a theatrical release in its country of origin, Korea.
Meanwhile, Amazon has been taking a more conventional approach to their own productions, promoting their theatrical releases with an exclusive window before making them available online not only on their own platform, but across other VOD and physical media.