LOL: Dwayne Johnson Stars In Sequels To 'Home Alone', 'GoodFellas', 'The Revenant' & More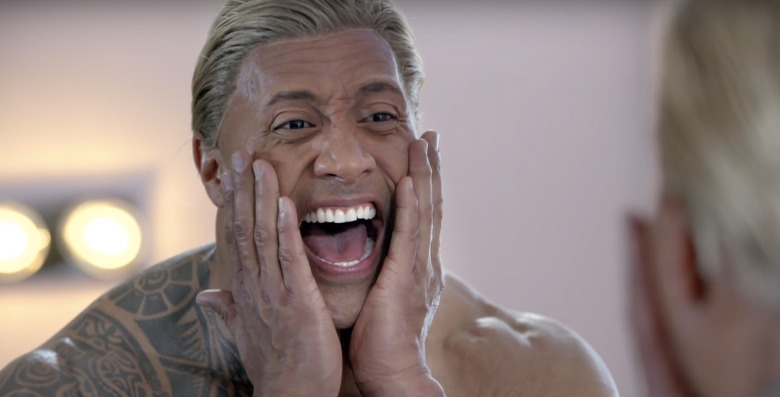 Dwayne Johnson is one of the biggest stars in the world right now. Not only is he known for invigorating franchises, but he's just an all-around good guy that everyone seems to want to work with. Dwayne Johnson could probably make any movie he wanted to right now, and he's probably been offered plenty of projects that he's turned down.
Now we get to see what some of those projects might have been like thanks to a video from GQ revealing a meeting with his agent where he was pitched sequels to movies like Home Alone and GoodFellas. Needless to say, The Rock could not smell what these movies were cookin' at all.
Watch as Dwayne Johnson stars in Home Alone, GoodFellas, and more sequels after the jump.
Under normal circumstances it would be strange that the sequels to Home Alone and Napoleon Dynamite feature Dwayne Johnson basically rehashing iconic scenes from the movies in question, but reboots nowadays are full of references to their predecessor's greatest hits. There's a part of me that would love to see Dwayne Johnson get revenge on a bunch of punk kids after robbing him too.
Meanwhile, the idea for a GoodFellas sequel following Joe Pesci's characters son as he tries to make it as a stand-up comedian has some potential, especially if it ended up being a crossover with The King of Comedy, one of Martin Scorsese's other films that also stars Robert De Niro.
On the other end of the spectrum, I'm quite disturbed by Dwayne Johnson having sex with someone in a bear suit in The Revenant remade in the style of The Notebook. But the fact that his agent is none other than Tituss Burgess from Unbreakable Kimmy Schmidt. Actually, can someone just cancel Ballers and remake Entourage with Dwayne Johnson and Tituss Burgess, please?