Theme Park Bits: Groot Comes To Disney Parks, 'Guardians' Ride Updates, And More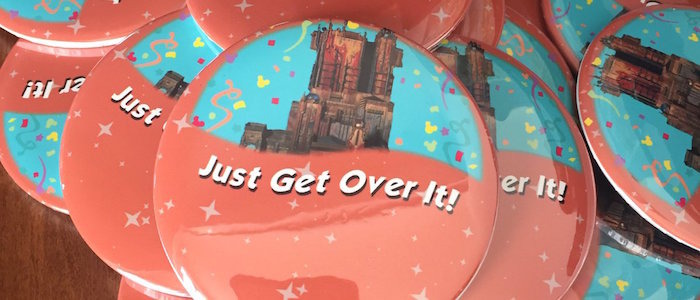 In this edition of Theme Park Bits:
How you can ride Guardians of the Galaxy Mission: BREAKOUT! early.
You'll soon be able to meet Groot and Baby Groot at Disney parks.
The latest on Pandora: The World of Avatar.
Hong Kong Disneyland moves forward with its Marvel and Frozen expansions.
Hyperspace Mountain has officially arrived in Disneyland Paris.
Disney theme park fans are divided over the west coast version of the Tower of Terror being turned into a Guardians of the Galaxy ride. This fan-made button allows you to publicly declare your support for the change, should that appeal to you.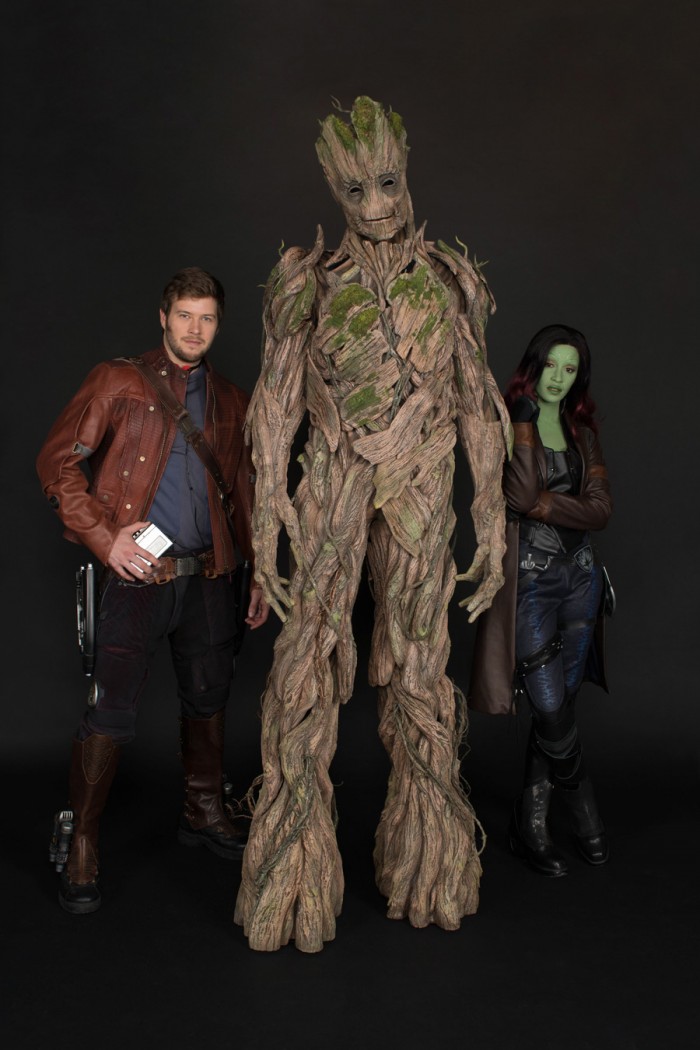 Speaking of the Guardians of the Galaxy, Groot is heading to the Disney theme parks. The upcoming Summer of Heroes event at Disney California Adventure will give guests the chance to mingle with a number of Marvel heroes, but few of them are as impressive as that Groot costume, which was revealed on the official Disney parks blog. The actors playing Star-Lord and Gamora are perfectly fine and may fool younger kids, but that Groot? Wow. That Groot is worth a wait in line for a picture.
However, you can already meet Baby Groot over at Walt Disney World. Don't expect any hugs – he's an animatronic, albeit one incredibly impressive animatronic. Less impressive: the actor playing Star-Lord, who looks and sounds nothing like Chris Pratt.
If you want to be among the first people to experience the new Guardians of the Galaxy ride, Disney will accommodate you...for a price. Tickets for the Guardians of the Galaxy Mission: BREAKOUT! Galactic Premiere Party are on sale and will cost you $150 a pop. The event will be held on Friday, May 26, 2017 and last from 7:00 P.M. through 1:00 A.M. During that time, ticket holders will have access to the Hollywood Land section of the park and will be able to ride the attraction before the rest of us schlubs. Of course, there will be more to see and do, including a "Panel Discussion with behind-the-scenes stories of the creation of the new ride, [...] collectible souvenirs, a photo op, and a Super Hero Comic Academy, where guests can learn how to draw classic Marvel comic book characters."
When does Guardians of the Galaxy Mission: BREAKOUT! take place in the Marvel Cinematic Universe? This new interview with James Gunn seems to suggest that it's after the events of the second movie, as he confirms that Pom Klementieff (who plays Mantis) will be featured alongside the rest of the team.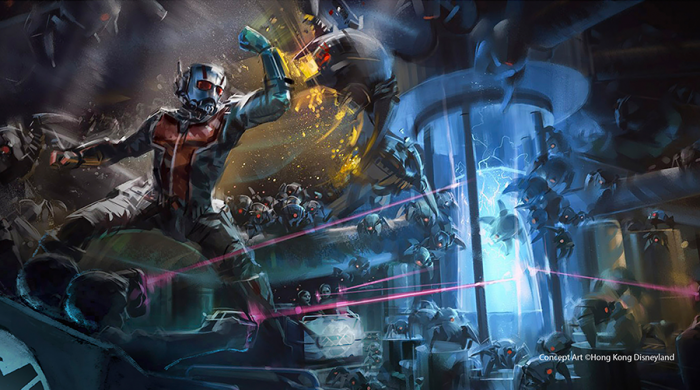 We had previously heard that Hong Kong Disneyland was going to introduce new themed lands based on Marvel and Frozen (as well as a new entertainment area based on Moana), but now it's completely official: the project has been approved by the Legislative Council of the Hong Kong Special Administrative Region. Construction will begin next year and will continue through 2023.
Walt Disney World's Pandora: The World of Avatar may be based on a movie that just about everyone in the world saw, but the Imagineers took their inspiration from a number of sources. Rather than just mimic what's onscreen in James Cameron's film, they traveled to world to research indigenous cultures, learning what the Na'vi world may actually feel like when examined closely. Anyway, this entire process is explored in the video above.
Pandora features two Wilderness Explorer locations with two new badges you can earn. pic.twitter.com/qJPUgXKDfH

— Attractions Magazine (@Attractions) May 4, 2017
While Pandora may be a theme park land set on a distant alien moon, the Wilderness Explorer game found elsewhere in the Animal Kingdom park is still applicable. You'll be able to earn two new badges here, so take note.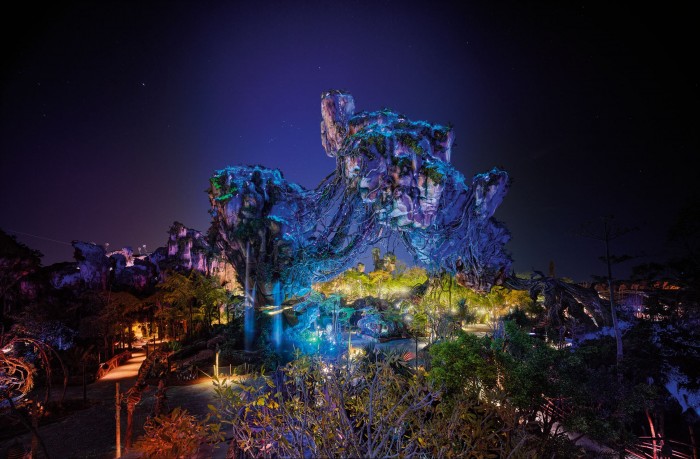 For a deep dive in to the creation of Pandora, Inside the Magic has published part one of a series examining how the land came to be and how Disney's Imagineers reconciled it with the rest of the Animal Kingdom park.
Hyperspace Mountain should be familiar to regular Disneyland visitors, but the Star Wars re-theme has officially made its way to Europe and into Space Mountain: Mission 2. As you can see in the video above, the ride has been extensively redressed to show off the new theme, with the ride itself now showing off new projection effects, sounds, and music from the movies.
Because Disney is nothing if not masterful at promotion, visitors to Disney California Adventure and Disney Hollywood Studios will soon be able to watch special preview footage from Cars 3. West coast visitors will have to head over to the Bug's Life Theater on May 12, while east coasters will need to check out the One Man's Dream theater beginning on May 26. The 3D presentation will also include special "in-theater" effects.
I wonder if this new boat on Tom Sawyer Island will be part of the new Fantasmic show or just for decoration. pic.twitter.com/dpqPlNdnSk

— Escape To The Park (@EscapeToThePark) May 5, 2017
It's the big question all theme park fans find themselves encountering at some point: is that thing that was just added just a little bit of colorful theming or something with an actual purpose, camouflaged as colorful theming?
Meanwhile, Inside the Magic has an update on the extensive construction ongoing at Disneyland. While the Rivers of America were drained and the Disneyland Railroad shut down to help make room for Star Wars Land, progress is being made: the back half of the river has been refilled and the new train tracks are coming along.
Another cool photo opp for #Maythe4th at @Disneyland. #StarWarsDay @starwars pic.twitter.com/NsBnMDICde

— Inside the Magic (@InsideTheMagic) May 4, 2017
Of course Disneyland offered a number of special photo opportunities for Star Wars Day this year...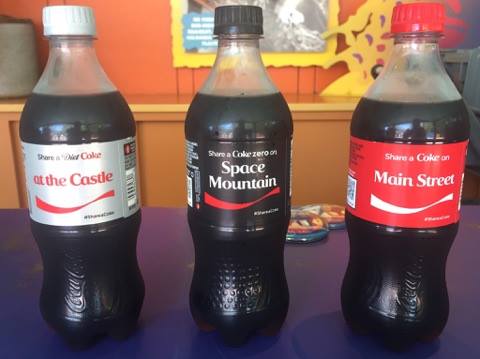 Yes, there are now special edition Coca-Cola bottles available at Walt Disney World that allow you to "share a Coke" at Space Mountain, on Main Street, and at the Castle. Like other bottled soft drinks at the parks, these will cost you $3.50. Inside the Magic has more.
In non-Disney news, SeaWorld's rough times keep on getting rougher. At their first corner earnings call, they reported $186.3 in revenue this year so far, down 15% from last year. The company remains hopeful that new attractions, including a new water ride and VR centric rides, will provide a boost in the coming year.