'Gypsy' Trailer: Naomi Watts Is A Very Bad Therapist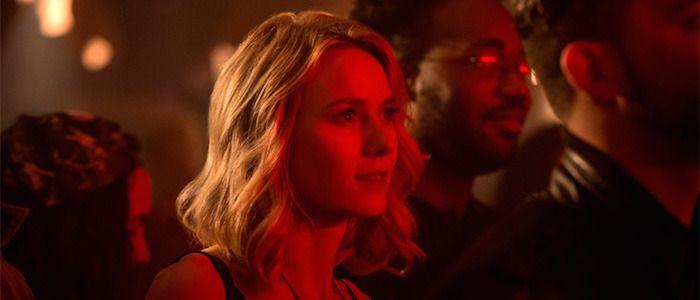 Another day, another look at a new series coming to Netflix. At this point, the streaming service's modus operandi seems to be all about overwhelming the competition with the sheer amount of stuff they're putting out on a monthly basis...and it certainly helps that enough of it has been good enough to warrant our continued attention.
And while many of Netflix's movies and shows involve offering a platform to recognizable filmmakers looking to work free of the traditional Hollywood model, the upcoming series Gypsy comes from a newcomer. In fact, the big draw here seems to be the chance to watch Naomi Watts star in a 10-part psychological thriller series. Is that enough to get you to press play? Well, let's answer that question after we watch the new trailer.
This is very much a teaser trailer, offering a taste of the show's tone rather than providing a clear look at what the series is actually about. We have Watts playing a therapist who calmly informs us of her duties...only for the images on screen to directly contradict every word that comes out of her mouth. While it remains to be seen if Gypsy will be binge-worthy TV, I will say that the odd visuals and the mere presence of Watts offer up just enough of a Mulholland Drive vibe to get me interested.
Gypsy was created and written by Lisa Rubin, whose only other credit is a 2011 short film called Yara With the Long Blonde Braid. However, she has support from more experienced filmmakers behind the camera, like Victoria Mahoney, Coky Giedroyc and 50 Shades of Grey's Sam Taylor Johnson. And while the show appears to very much about Naomi Watts, she's backed up by Billy Crudup, Sophie Cookson, Lucy Boynton, and Karl Glusman. Here's the official synopsis:
Gypsy is a ten-part psychological thriller that follows Jean Halloway (Naomi Watts), a Manhattan therapist with a seemingly picturesque life who begins to develop intimate and illicit relationships with the people in her patients' lives. As the borders of Jean's professional life and personal fantasies become blurred, she descends into a world where the forces of desire and reality are disastrously at odds.
It remains to be seen if Gypsy will be much-see TV. For all we know, Netflix is ahead of the curve and knows that Rubin is the Next Big Thing and we'll all be talking about her soon enough. In any case, we'll know more when all 10 episodes of Gypsy arrive on June 30, 2017.