'Fargo' Review: Who Made The Biggest Mistake In 'The Narrow Escape Problem'?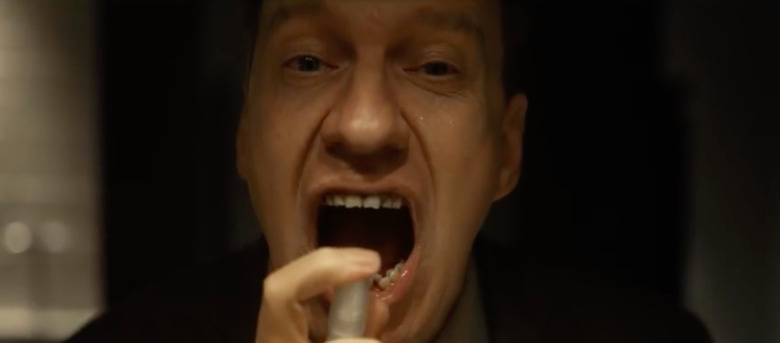 (Every week, we're going to kick off discussion about Fargo season 3 by answering one simple question: who f*cked up the most this week?)
This week's episode of Fargo begins with Emmit Stussy (Ewan McGregor) worrying about his appearance. By the end of "The Narrow Escape Problem," how his hair looks is the least of his problems. In episode four of of the third season of Noah Hawley's FX series, Emmit, Ray, and Nikki Swango (Mary Elizabeth Winstead) dig deeper holes for themselves.
A Powerhouse Team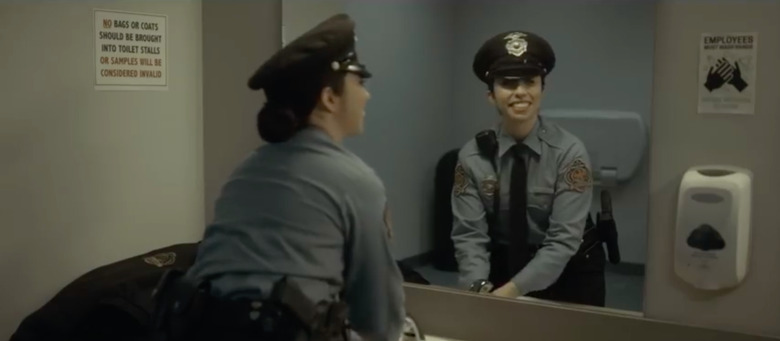 Gloria Burgle (Carrie Coon) and St. Cloud police officer, Winnie Lopez (Olivia Sandoval), are the only characters who appear capable of taking down V.M. Varga (David Thewlis). Billy Bob Thornton narrating Sergei Prokofiev's "Peter and the Wolf" implies a showdown between Burgle and Varga is coming, but how much the narration foreshadows future collisions, we'll have to wait and see. It's definitely used for a reason, though.
In a very contained episode, Burgle finally finds an ally. Facebook, motion detectors and the rest of the world are maybe against her, but she's no longer as isolated as she was in last week's fantastic episode, 'The Law of Non-Contradiction." Their very funny meeting is a reminder that Fargo – and the writer of the episode, Monica Beletsky – isn't above bathroom humor.
We learn more about Varga from his time in the restroom, too. He goes twice. Not the first time a pivotal moment has occurred in the bathroom in Fargo. Remember where Lou Solverson (Patrick Wilson) was when he met Ronald Reagan (Bruce Campbell)? It's all connected.
While the law hasn't always been the sharpest on Fargo, Burgle and Lopez – the two kindest characters in season 3 – are already quickly approaching the truth about Ennis Stussy/Thaddeus Mobley's death. Gloria's new boss, Moe Dammick (Shea Whigham), couldn't be further from the truth, but despite his pushback, the Ex-Chief continues to do the right thing on Fargo.
They're Not Crooks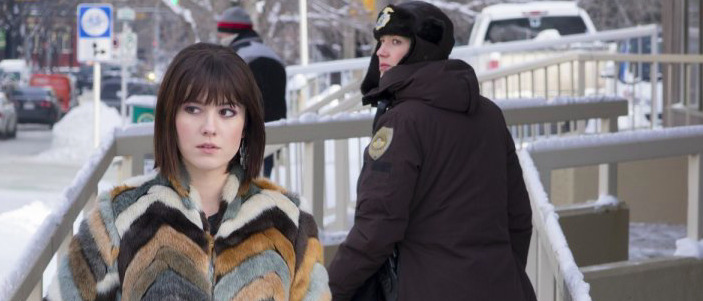 Two characters bound to let us down at least a few more times are Ray and Swango, and yet I still find myself hanging onto hope these murderous bridge players make it out of season 3 alive. They're the underdogs. Nobody's ever believed in them. Long before they killed Maurice LeFay (Scoot McNairy) together, they were probably complete loners. They only appear to have each other.
Ray and Swango are rarely apart. Being Fargo, you have to wonder whether Swango has a nefarious plan up her sleeve, but it's also easy to see why she cares about Ray. They're the only ones who've believed in each other in a long time.
The two of them are also hilarious in "The Narrow Escape Problem," which is maybe the funniest episode of the season so far. Swango's nod of confidence following Ray's convincing enough Emmit get up is about as funny as Sy Feltz's (Michael Stuhlbarg) road rage and threatening index finger. They have a lot of great scenes in this week's episode, both funny and sad.
Also, if you're already thinking about dressing up as either Ray Stussy and Nikki Swango this Halloween, you have the right idea.
Another Deal with the Devil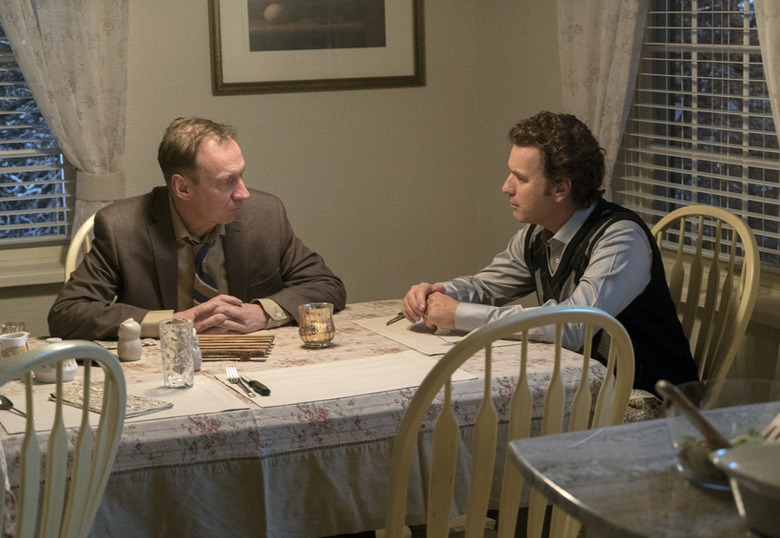 Emmit's greed continues. He foolishly chooses to stay in business with Varga, after calling his brother Ray "a loser." Ray's killed a guy, and yet I still feel sorry for the sadsack dreamer when his brother calls him a loser behind his back. Their rivalry is probably going to get a little more Old Testament real soon, as Varga hints.
David Thewlis' physicality and deliveries are almost alien. He feels a bit like death, especially when director Michael Uppendahl dissolves from Varga freshening his breath, with his mouth wide open like an animal, to Gloria on the road, calling to mind The Wolf and Peter. It's another chilling dissolve in season 3. The premiere has a haunting one with LeFay as well.
Without question, Emmit – the one with the most to lose – drops the ball in "The Narrow Escape." Varga has the Parking Lot King of Minnesota directly under his thumb now.
How Emmit and Varga walk around the home office is almost like watching a dance with the devil. When Varga moves behind Emmit, and his face is cast under a quick shadow, it's another sinister moment with the eloquent and well-travelled Englishman. The villain's presence can go from hilarious to unsettling. He lives a life allowing him to go where he pleases and gets what he wants in "The Narrow Escape Problem" by appealing to Emmit's greed. Their partnership doesn't seem destined to end well, at least not for Emmit.