'Deadpool' Is Getting Mouthy At FXX In His Own Animated Series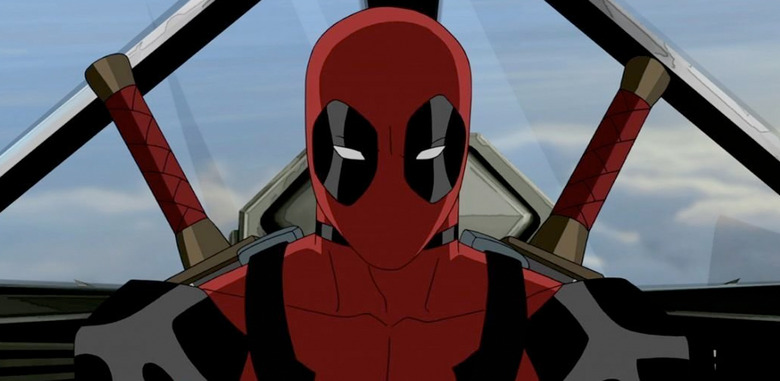 FX already has a hit show based on a Marvel Comics title with Legion, but their sister network FXX is about to get a healthy dose of comic book fun as well.
FXX has just given a straight-to-series order to a Deadpool animated series that will be produced by Marvel Television in association with FX Productions and ABC Signature Studios. But it's the talent who will be working behind the scenes as showrunners, executive producers and writers that has us truly excited. 
Marvel announced the news in an official press release today on their website, and as we said, the talent making this show is the most exciting part. Atlanta creator, executive producer, writer and star Donald Glover will act as showrunner, executive producer and writer on the Deadpool animated series, and joining him in wearing all three of those hats will be his brother Stephen Glover, who was a staff writer on the first season of the aforementioned Golden Globe-winning comedy series on FX.
Marvel Television's Jeph Loeb made a statement regarding the new project, saying:
"How much more fun could this be? Deadpool, Donald and FX – the perfect fit for the Merc with the Mouth! We're thrilled that our relationship with FX that started with Legion continues with what is sure to be a groundbreaking show in adult animation."
Donald Glover is fresh off winning a Golden Globe for this performance on Atlanta, and he also won a Producers Guild of America award for his work on the show, along with a Writers Guild of America award for Comedy Series and New Series, not to mention getting a Directors Guild of America nomination for directing an episode as well and winning a Peabody Award. Glover had has hands all over the FX comedy series, and it was one of the best new shows of 2016, so having him board a project like this is nothing but good news.
Though the announcement of this Deadpool animated series is awesome, we have two big questions.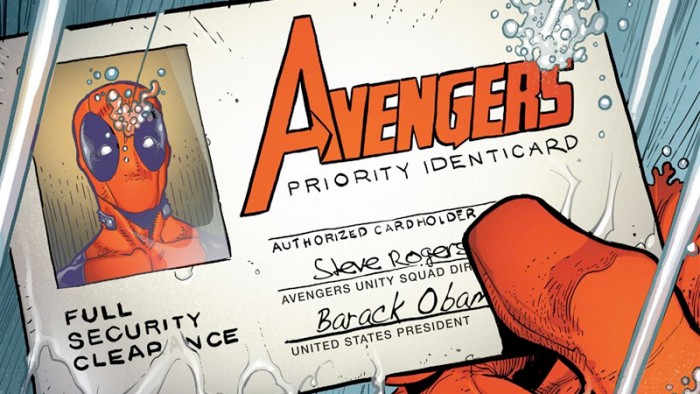 Will Deadpool Be Able to Meet Marvel Studios Characters?
20th Century Fox owns the rights to Deadpool, which means we'll never get to see the Merc with a Mouth meet the Avengers or any of the other Marvel Cinematic Universe characters in a live-action project unless a deal is struck between Marvel Studios and Fox. However, since Marvel Television, which is under Disney's banner, is working with FXX on this project, it would stand to reason that this animated series might give us the crossovers that fans are desperate to see.
This wouldn't be the first time Deadpool has met other Marvel characters in animation form on the small screen. The character has appeared in the Ultimate Spider-Man animated series on Disney XD, so there is a precedent for the Merc with a Mouth working with other superheroes that he is unable to meet on the big screen.
This is perhaps the most appealing thing about a Deadpool animated series, especially since there are so many cool story arcs in the comics that simply aren't possible for fans to see in theaters because of the involvement of other Marvel Comics characters. This would be the best way to differentiate the animated series from the movie.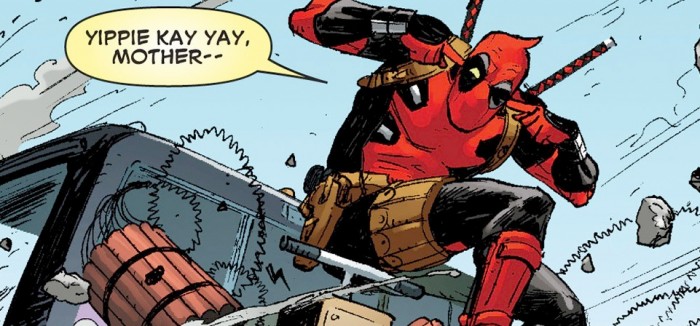 Can Deadpool Be Deadpool on TV?
The next question about this Deadpool animated series is whether it will be able to push the envelope in the same way that the comic book series has done for years and the same way the big screen adaptation starring Ryan Reynolds did last year. What makes Deadpool so entertaining is the way he subverts whatever medium he's appearing in by being irreverent and provocative along with getting involved in some kick-ass action. It's not always as vulgar as the movie, but now that fans have gotten a taste of that kind of Deadpool, that's what they'll want and expect. Will television allow that to happen in a way that's just as satisfying for fans?
Using animation is a good start to give fans a Deadpool animated series worth their time. That will allow Marvel, FX and the Glover Bros. to do plenty of wild things that they wouldn't be able to get away with in a live-action series, or even a big budget Hollywood movie. Animation is expensive, but it's less logistically frustrating when it comes to crafting unbelievable action sequences.
However, I still have a concern that a cable channel like FXX won't let Deadpool be quite as subversive with the humor. Sure, FXX has pushed boundaries with the content in shows like It's Always Sunny in Philadelphia and Archer. Even their dramas like The Americans and Fargo have gotten pretty bold with their dialogue and sexual content. But Deadpool, at least as a feature film, operates on a level that is raunchier than anything that's been on FXX before, something more akin to HBO. I suppose it doesn't have to be super raunchy, but that's part of what made the movie so fun. In the end, it'll be the violence that turns this into a TV-MA series anyway, because we all know naughty language is more threatening to humanity.
Still, the press release explicitly says this will be an adult animated series. And while that's probably just to make sure that parents don't let their kids watch it by mistake, FXX will afford Deadpool the opportunity to be pretty vulgar, especially if it's on in the later evening hours.
The Deadpool animated series is expected to debut sometime in 2018.