'The Gifted' Teaser: Bryan Singer Brings The X-Men To Fox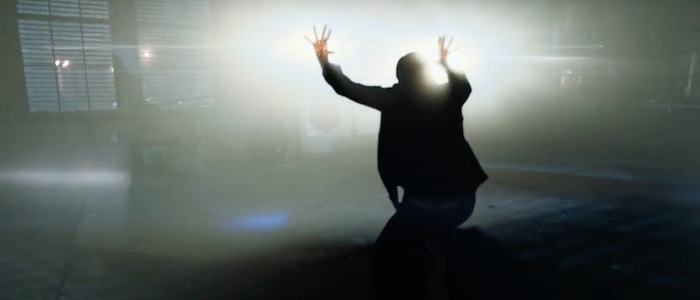 Earlier this year, Fox officially ordered a new X-Men television pilot, with X-Men movie franchise mainstay Bryan Singer on board to helm the first episode and Burn Notice creator Matt Nix serving as showrunner. Now, a new teaser has arrived, offering not only our first look at the footage from the show, but confirmation that it has been ordered to series, a release window, and a title: The Gifted.
You can watch the first teaser below.
Perhaps the strangest thing about this teaser is that there's no mention of the X-Men anywhere. If not for the small Marvel logo at the bottom of the title screen, you could think this was just another TV show about kids with superpowers going on the run from the government with the help of their parents, which is an entire subgenre at this point. The second strangest thing about this teaser is that it's so very...bland.
Okay, maybe that second part isn't too surprising. While Bryan Singer has made a few good X-Men movies, he also made the lethargic X-Men: Apocalypse, a film that seemed about as bored with this superhero universe as possible. It certainly doesn't help that The Gifted is arriving in the wake of Logan, Deadpool, and FX's Legion, each of which proved that there's plenty of gas in the tank for Mutantkind, provided that everyone involved is willing to really shake things up and go for broke. It feels like we're at the point where our superhero TV shows need to be unapologetic about their origins and embrace the colorful costumes and more colorful demeanors of their characters. Heck, just look to The CW, where The Flash, Arrow, and Supergirl have been taking full advantage of mainstream audiences being totally okay with gonzo comic book storytelling at this point.
I guess what I'm trying to say is that I'm very disappointed by the lack of yellow spandex in this footage.
Then again, we warned about this. Singer himself noted that this wasn't going to be like Legion and that it was going to be a family story:
I'll tell you, it's very different from [Legion], visually, and yet it's very different from the X-Men films as well. It's mostly about a family. It's a family drama. There'll be effects, powers, and things like that. But at its heart, it's about a family. It's an emotional story. [...] It's another standalone. That's our design. We developed it together — not together, but like at the same time. The only reason I was able to direct it was because the movie I want to make next, I'm not going to be able to make until September, so it gave me four months, and I suddenly said, "Why don't I take the helm?"
The official synopsis for Gifted follows:
 Family adventure series THE GIFTED, from 20th Century Fox Television in association with Marvel Television, tells the story of a suburban couple whose ordinary lives are rocked by the sudden discovery that their children possess mutant powers. Forced to go on the run from a hostile government, the family joins up with an underground network of mutants and must fight to survive.  Written by Matt Nix (APB, "Burn Notice"), directed by Bryan Singer (the "X-Men" franchise") and executive-produced by Nix, Singer, Lauren Shuler Donner ("X-Men: Apocalypse," "X-Men: Days of Future Past," "The Wolverine"), Simon Kinberg ("X-Men: Apocalypse," "X-Men: Days of Future Past"), Jeph Loeb ("Marvel's Daredevil," "Marvel's Jessica Jones") and Jim Chory ("Marvel's Daredevil," "Marvel's Jessica Jones"), the series stars Stephen Moyer (SHOTS FIRED), Amy Acker ("Person of Interest"), Sean Teale ("Reign"), Jamie Chung (GOTHAM), Coby Bell ("Burn Notice"), Emma Dumont ("Aquarius"), Blair Redford ("Satisfaction"), Natalie Alyn Lind (GOTHAM) and Percy Hynes White ("Night at the Museum 3").
Although the teaser doesn't supply a premiere date, it does note that the show will arrive on Fox this Fall. It also indicates that a full trailer will arrive on May 15, 2017. Hopefully, that one will give us a little more to be optimistic about.