Cool Stuff: Gallery 1988's Stephen King Art Show Is Bloody Marvelous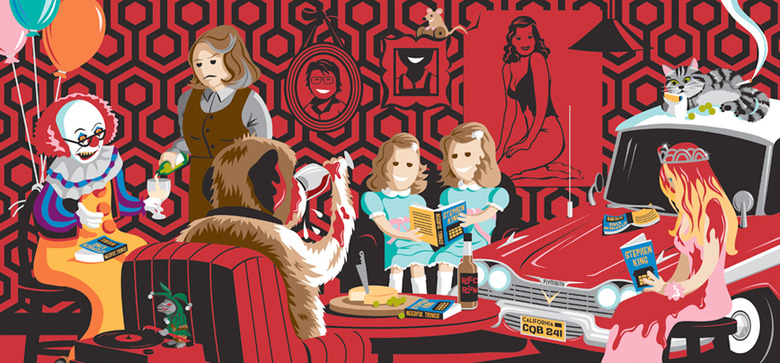 This year brings not one but two adaptations of Stephen King properties. We'll get The Dark Tower in August and then a new take on the horror classic It in September. Both titles are featured several times in Gallery 1988's new art show inspired by the various works by Stephen King. Other celebrated titles include but are not limited to Christine, Stand By Me, The Green Mile, Cujo, Misery, The Mist and more.
Check out pieces from the Gallery 1988 Stephen King art show after the jump.
Here are some of our favorite pieces out of the dozens available now at Gallery 1988's online store:
All of he above pieces have varying editions and prices, and some even have the original piece available for purchase. However, some of the pieces featured above are also already sold out. You'll have to check out Gallery 1988's online store to see which pieces are still available, because there are even more than those you see in the gallery.
Personally, I'm a little disappointed in the lack of prints for The Shawshank Redemption. Plenty of the other properties are more popular as far as iconic imagery is concerned, so I understand why there are tons of prints for movies like It, Christine, The Dark Tower and whatnot, but The Shawshank Redemption deserves some love too.
Don't forget that in addition to the new adaptations of The Dark Tower and It, there's a new Hulu series called Castle Rock that will dive into the universe of Stephen King's books sometime down the road. We don't know when it will hit just yet, but stay tuned.