You Can Rent The House From 'A Christmas Story'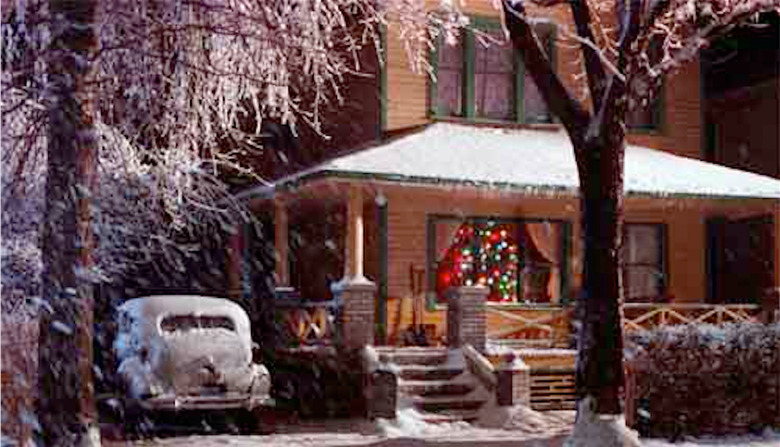 A Christmas Story is a holiday classic that provides an accurate portrayal of a dysfunctional but touching family Christmas as it happens in 1940 Indiana. Now you can come close to have that holiday experience yourself in the exact same house that Ralphie and the entire Parker family spent the holidays.A Christmas Story's House & Museum in Cleveland, Ohio will offer fans the chance to rent the real house from the movie for an awesome overnight stay. The rates vary depending on when you want to stay at the house, with the most expensive rates obviously being closer to the Yuletide holiday, including Christmas Eve and Christmas Day. Get the rates and find out more details about how you can rent A Christmas Story house below.
First up, here's the somewhat bad news for those interested in renting A Christmas Story house:
June 1-  October 31: $395 Sunday to Wednesday, $495 Thursday to Saturday
November 1 – November 21 : $495
November 22 – November 26 : $995
November 27 – November 30 : $495
December 1 – December 14 : $995
December 15  – December 23: $1495
December 24 – December 25: $1995
December 26 – December 31: $995
Those are salty rates, but you have to remember that you're renting a house that can accommodate up to six guests, and it just so happens to be a house that was used in the making of A Christmas Story. However, for those hoping to have the most accurate experience in the house from A Christmas Story, you might be sad to learn that most of the interior of the house is modernized and doesn't look much like the old house, with the exception of the living room, which comes close. Here are some photos:
Though it's not all movie accurate, it could be pretty cool to stay at the house overnight during the winter, especially if you have a friend who can take pictures for the next year's Christmas card. See if you can round up some friends and plan ahead for an overnight stay at the house from A Christmas Story.
Get details at the official site for the house and museum right here.