'Spider-Man: Homecoming' Clip: Spidey Has Trouble Sneaking Around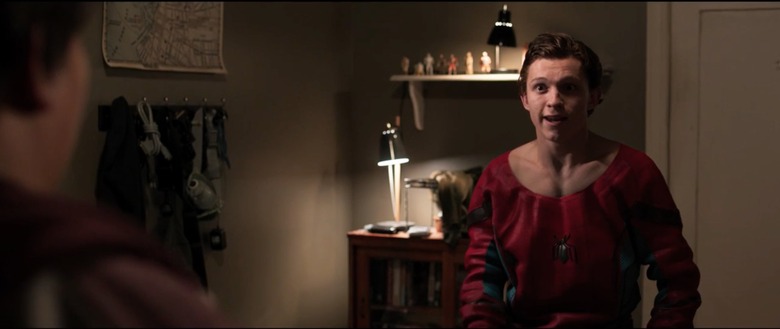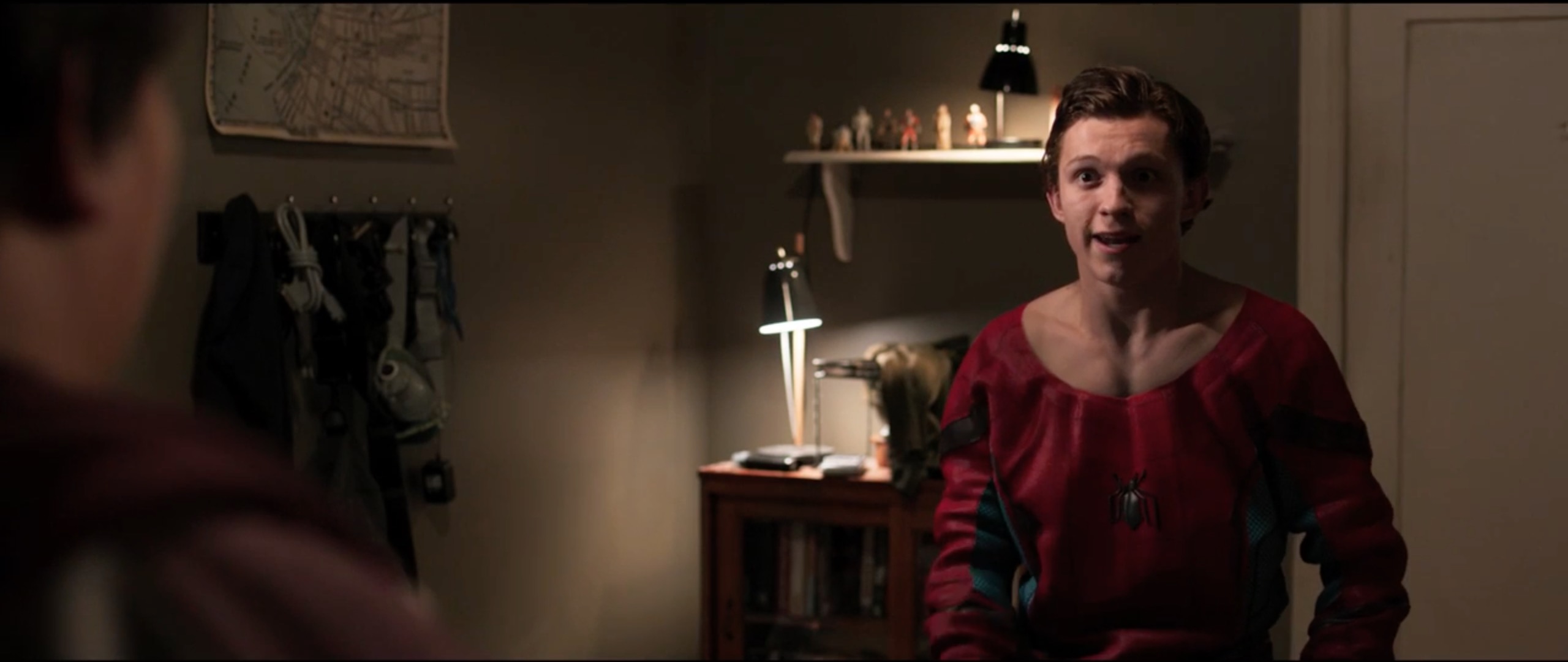 The MTV Movie & TV Awards draws in the ideal audience for big summer blockbusters, so it should come as no surprise that Sony Pictures and Marvel Studios decided to roll out a new sneak preview for Spider-Man: Homecoming.
Not too long ago, a new trailer for the webslinger's first solo adventure in the Marvel Cinematic Universe revealed that Peter Parker (Tom Holland) is having some trouble holding back his desire to be a superhero worthy of being on The Avengers, and Tony Stark (Robert Downey Jr.) has to step in not only to help Spidey in some dire circumstances, but to teach him a thing or two about what it means to be a hero.
In this new Spider-Man Homecoming clip, we get to see Spider-Man trying to sneak back into his room, hitting a major snag in trying to keep his identity secret.
"You're the Spiderman!" Here's your first look at a brand new @SpiderManMovie clip, exclusively from the #MTVAwards airing right now! pic.twitter.com/KAUYYlXz6E

— MTV (@MTV) May 8, 2017
Here we get to see an extension of the trailer gag where Peter Parker's nerdy friend Ned Leeds (Jacob Batalon) makes the shocking discovery that his high school pal is Spider-Man. Notice that there's an AT-AT on Peter's bookshelf when he's crawling on the ceiling, which is a nice touch considering the reference that Peter made to The Empire Strikes Back when he took down Giant Man in Captain America: Civil War. Plus, there' the LEGO Death Star that Ned drops in a moment of surprise, which makes me cringe every time I see it happen.
Beyond that, we get to see more of the humor that Zendaya is bringing to the table, reportedly as Peter's fellow student named Michelle, though we've heard that might be a cover for her playing Mary Jane Watson. That's something we'll likely have to wait to find out for sure later this summer.
Spider-Man: Homecoming is directed by Jon Watts (Cop Car) and has a supporting cast that includes Laura Harrier, Marisa Tomei, Donald Glover, Bokeem Woodbine, Logan Marshall-Green, Tony Revolori, Jon Favreau and more.
A young Peter Parker/Spider-Man (Tom Holland), who made his sensational debut in Captain America: Civil War, begins to navigate his newfound identity as the web-slinging super hero in Spider-Man: Homecoming.  Thrilled by his experience with the Avengers, Peter returns home, where he lives with his Aunt May (Marisa Tomei), under the watchful eye of his new mentor Tony Stark (Robert Downey, Jr.). Peter tries to fall back into his normal daily routine – distracted by thoughts of proving himself to be more than just your friendly neighborhood Spider-Man – but when the Vulture (Michael Keaton) emerges as a new villain, everything that Peter holds most important will be threatened.
Spider-Man: Homecoming is set to open on July 7 this summer.