'Wonder Woman' Trailer: She's The Hero Mankind Doesn't Deserve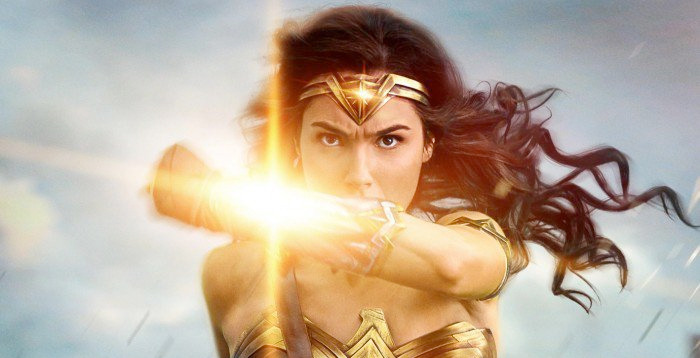 Now that Guardians of the Galaxy Vol. 2 is in theaters, the road is clear for Warner Bros. Pictures to push their marketing campaign for Wonder Woman to full throttle. Over the past week, the studio has really ramped up the promotion for their summer blockbuster, which marks the first time a female superhero is getting their own movie. Now a new trailer shows off even more from the next installment of the DC Extended Universe.
Watch the new Wonder Woman trailer after the jump.
The action in this trailer looks positively astounding, better than anything we've seen thus far in the DC Extended Universe, even though they're still keeping Ares hidden, instead choosing to paint Dr. Poison (Elena Anaya). Beyond that the tone of this movie is lighter without feeling watered down in any way. The closest comparison is Captain America: The First Avenger, especially with the period setting, but the action in Wonder Woman looks even more impressive. Along with the action is some humor to go along with it.
Warner Bros. Pictures has been unable to confirm whether they will move forward with a Wonder Woman sequel just yet (though director Patty Jenkins already has ideas for it), but I sincerely hope fans and general audiences turn out in droves to see her first foray on the big screen. Hopefully the fatigue that some fans have with the DCEU after being disappointed in Batman v Superman: Dawn of Justice and Suicide Squad will not keep them from giving Diana of Themyscira a chance to amaze them.
If you want to see more from Wonder Woman, check out this TV spot that name drops Batman and Superman:
Now the world has #wonderwoman. #WonderWomanSG #GalGadot pic.twitter.com/BtwqLLYRFb

— Warner Bros. Singapore (@WarnerBrosSG) May 7, 2017
Patty Jenkins (Monster) is directing her biggest movie to date with a supporting cast that includes Chris Pine as Steve Trevor, Lucy Davis as Etta Candy, Connie Nielsen as Hippolyta, Robin Wright as Antiope, Danny Huston as General Erich Ludendorff, David Thewlis as Sir Patrick Morgan and more.
Wonder Woman hits movie theaters around the world next summer when Gal Gadot returns as the title character in the epic action adventure from director Patty Jenkins. Before she was Wonder Woman, she was Diana, princess of the Amazons, trained to be an unconquerable warrior. Raised on a sheltered island paradise, when an American pilot crashes on their shores and tells of a massive conflict raging in the outside world, Diana leaves her home, convinced she can stop the threat. Fighting alongside man in a war to end all wars, Diana will discover her full powers...and her true destiny.
Wonder Woman arrives on June 2, 2017.