'Edge Of Tomorrow' Sequel Gets A Familiar Title, Tom Cruise & Emily Blunt Both Returning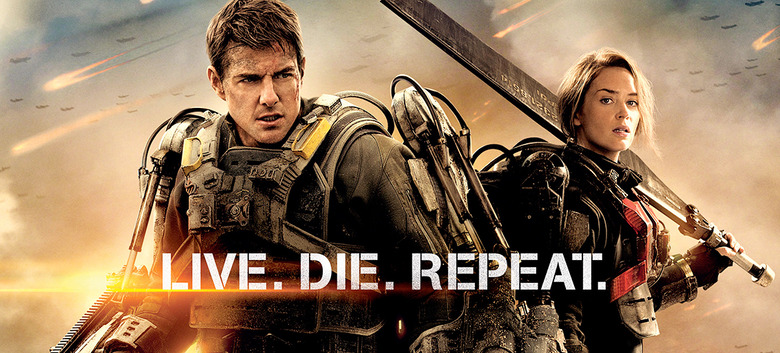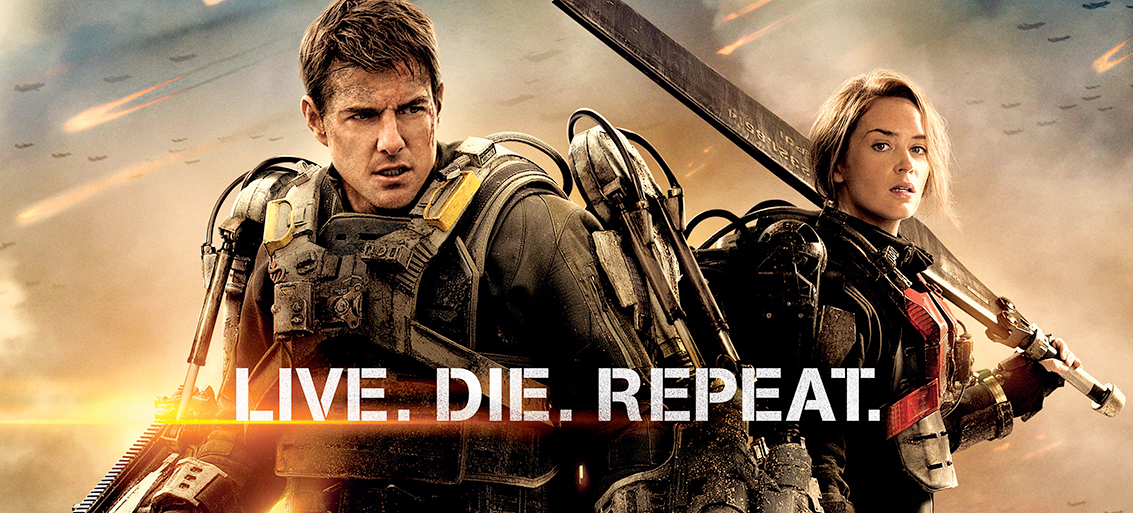 When Edge of Tomorrow hit theaters back in 2014, it wasn't as big of a success as Warner Bros. Pictures hoped. The sci-fi blockbuster pulled in $100 million at the domestic box office with another $270 coming from the rest of the world for a total of $370 million, which isn't bad for a movie on a budget of $178 million, but it wasn't a runaway hit. Still, a sequel was put into development last year with director Doug Liman back behind the camera and Race writers Joe Shrapnel and Anna Waterhouse scripting the sequel.
Now we have an update on Edge of Tomorrow 2 that includes the official title for the sequel, as well as confirmation of the return of both leads from the first film. Find out what Doug Liman had to say about development below.
Collider caught up with Doug Liman in an interview for his upcoming film The Wall, and the conversation eventually turned to Edge of Tomorrow 2, which has a title that those who didn't catch the film in theaters might be more familiar with. Here's what Doug Liman had to say:
"We have an amazing story! It's incredible! Way better than the first film, and I obviously loved the first film. It will be called 'Live Die Repeat And Repeat.' Tom [Cruise] is excited about it, and Emily Blunt is excited about it. The big question is just when we'll do it. But it's not an if, it's a when."
Live Die Repeat is the title that Warner Bros. Pictures gave to Edge of Tomorrow when it hit home video. The studio denied officially changing the title, but it was made much more prominent on the artwork for the VOD release as well as the Blu-ray and DVD. Since then, I've heard plenty of people refer to the movie by its new title with no knowledge of its original title, so the attempt by WB to rebrand the movie apparently worked.
Therefore, it comes as no surprise that Warner Bros. is using the new title as part of the sequel's title. It's a little bit clunky, but it also fits in with the plot device of the first movie where Tom Cruise relives the same sequence of events over and over again. Does the new title indicate that we'll see the same plot device used in a new way? Previously Doug Liman said the movie would not only be a sequel and a prequel, so it's certainly possible and even likely. Liman also said it would "revolutionize how people make sequels" without explaining exactly what that meant.
The best news is that both Tom Cruise and Emily Blunt will both be back. The return of the latter was always assumed, but never confirmed, so it's just nice to have that solidified by the film's director. It's just a shame that we lost Bill Paxton this year, because it would be great to have his scene-stealing character brought back.