'Inhumans' First Look: The Superhero Royal Family's All Here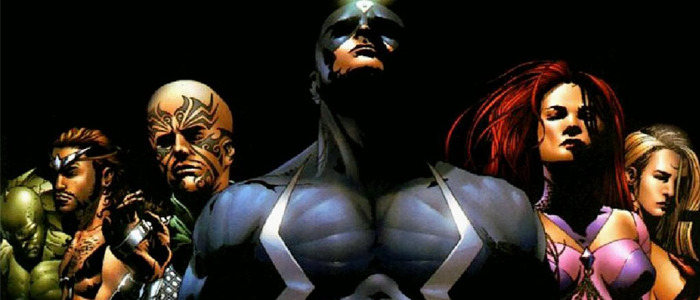 Marvel comic book readers have spent the past few years becoming familiar with the Inhumans whether they wanted to or not as the publisher has steadily pushed them to the forefront of their superhero universe. Now, they're looking to bring this odd superhero team to a wider audience with an ambitious television series, which will premiere in IMAX theaters later this year before the rest of the season airs on ABC.
Our first look at the central cast of Inhumans has been revealed and while they are recognizable enough, these characters have certainly undergone a significant redesign on their way to the screen.
The image comes to us via Entertainment Weekly as as you can see, it's a pretty straightforward cast photo. From left to right, that's Eme Ikwuakor as Gorgon, Ken Leung as Karnak, Anson Mount as Black Bolt, Serinda Swan as Medusa, Isabelle Cornish as Crystal, and Iwan Rheon as Maximus. If you want to know who these people are, we've got you covered.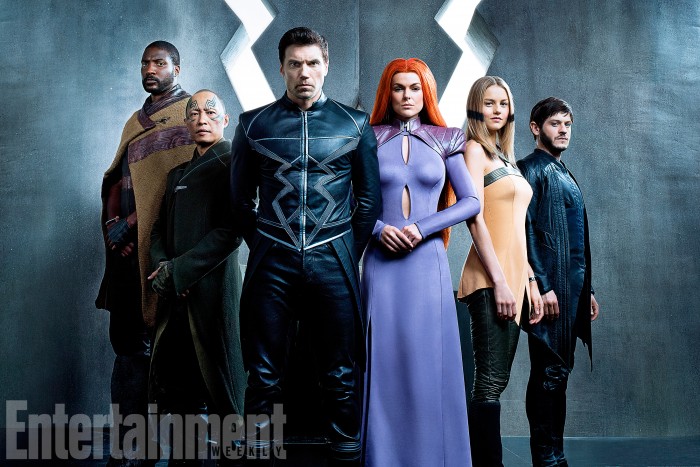 If you read that line-up and say "Who?", you are most definitely not alone. Originally introduced in the pages of Fantastic Four back in 1965, the Inhumans are a group people whose locked-away genetic superpowers are unlocked after they're exposed to a substance known as "Terrigen Mist." But unlike the X-Men, who are a pseudo-family built after-the-fact, the Inhumans are ruled by by a royal family, specifically Black Bolt and his wife, Medusa. His voice is a deadly weapon (he speaks in sign language in the new series to avoid killing anyone with conversation) and her hair is, well, also a deadly weapon.
If we're going to be perfectly honest, I'm a little underwhelmed by this photo. The great appeal of the Inhumans is that they are deeply weird characters who truly look out of this world. Even the humanoid characters tend to wear outrageous costumes to showcase their disconnect from normal human beings. This crew is just a group of people wearing leather. It's the original X-Men movie all over again!
However, showrunner Scott Buck (who also ran Marvel's Iron Fist) indicates that this may be a specific creative choice, telling EW:
...we approach these all as real people who just happen to have these abilities, so they're all very grounded people. We try to write them as real as possible, and then have fun with the powers when we can. We want their powers to seem like a very natural part of their personality.
As for what the series itself is about, Buck won't say much:
Basically we're telling a story about a family at a very critical juncture in their lives. When we meet up with them, we're going to find that pretty much everything they've ever known is at risk.
However, he does confirm that the series will take place both on Earth and in the futuristic Inhuman city of Attilan and that Rheon's Maximums, the brother of Black Bolt, has his eye on the royal throne.
Inhumans will arrive in IMAX theaters on September 1, 2017 for a limited two week engagement before airing on ABC in the Fall.