Hulu's New Live TV Service Is Available Right Now, But Is It Worth It?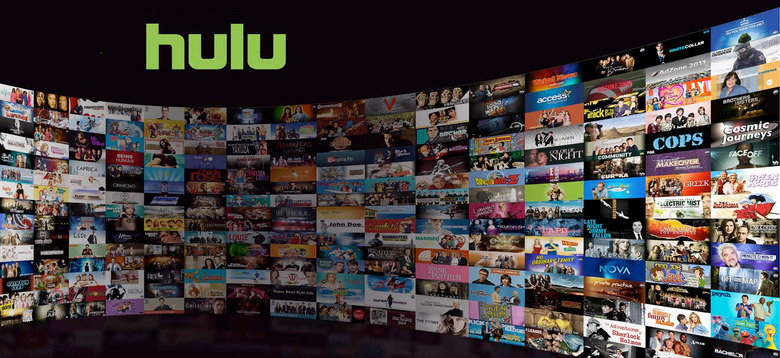 Last year, before Hulu had their upfront presentation, we learned that the subscription streaming service was planning to have a live streaming television subscription added to their services. Earlier this year we got some more details on what that service might entail and how it would work for current Hulu subscribers. Now, the Hulu live TV service is available in public beta for you to try and we have everything you need to know about the service beow.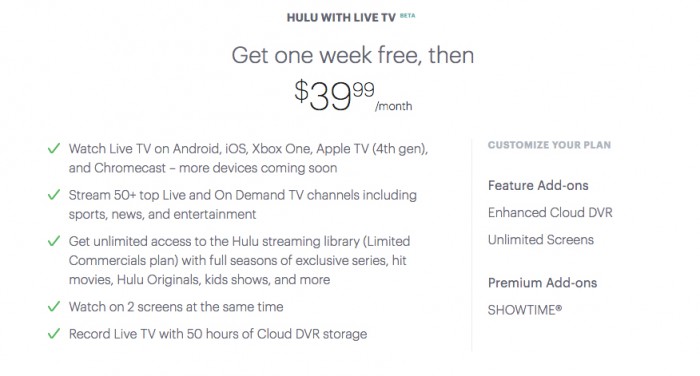 How Much Does Hulu with Live TV Cost?
The new service is officially called Hulu with Live TV, which is a bit clunky, but it's not going to turn off people interested in subscribing. The live TV subscription will start at $40 a month, and that will give users access to live feeds of over 50 channels. That allows users to have six profiles and two simultaneous streams. The price also includes all of the other streaming content that Hulu has to offer, including all of their exclusive original programming, and 50 hours of cloud DVR recordings. However, if you want the commercial-free version of Hulu's on-demand catalog, you'll have to pay an extra $4. The live feeds in Hulu's live TV service will still have ads though.
On top of the $40 a month subscription fee, you can add on certain features for an extra cost. There will be an Unlimited Screens plan for $15 a month that allows users to have unlimited streams in their home and up to three simultaneous streams on devices outside the home. Or if you're a fan of recording your shows to watch later because certain programs aren't easily available on-demand, there will be an Enhanced Cloud DVR bundle for another $15 a month that will give subscribers access to 200 hours of DVR space that automatically skips through all the ads in the recording. If you get both of those add-ons together, it will only cost you an extra $20 a month.

Which Channels Are Included?
Here are all the channels currently included in the Hulu with Live TV subscription:
Regional sports networks in top markets
Cartoon Network/Adult Swim
You might notice that channels owned by Viacom are not included at all. That includes Comedy Central, MTV, VH1, Nickelodeon and more. That's likely because Viacom currently has a deal with DirecTV Now and Sling TV that provides subscribers with access to their channels, and they're not keen on expanding into too many live TV subscription services. So if you're a fan of The Daily Show or Broad City, then this might not be the best live TV package for you. Though you will still find a few Comedy Central shows (such as South Park) available in Hulu's catalog due to a separate deal struck with the streaming service.
You also won't find The Discovery Channel or TLC in the line-up, and AMC Networks channels like AMC, IFC, Sundance and BBC America are also missing in action. So if you're a fan of educational programming, weird reality shows, The Walking Dead, Portlandia and more, this might not be the service for you either.
If you're a fan of local programming from network affiliates, you might be out of luck when it comes to streaming that content, because most live local content is usually restricted to the markets where the network itself owns the local station.
Outside of all the channels included in the initial $40 subscription fee, you can also add Showtime to your line-up for $9 a month. Hulu also says there will be more premium networks available soon, though they don't indicate which channels they'll be.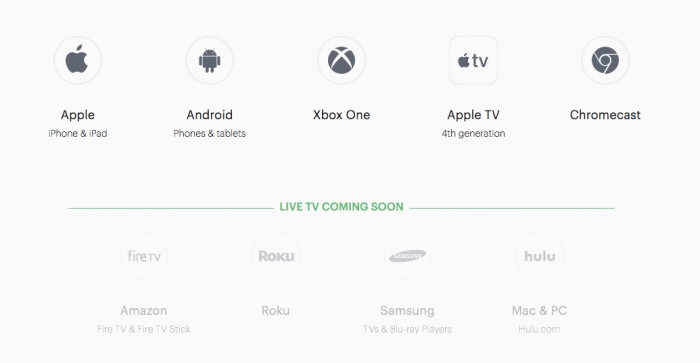 Where Can You Watch Hulu with Live TV?
As you can see above, Hulu with Live TV is only available initially on Chromecast, Xbox One, Apple TV (4th generation), iOS, and Android. But it will expand to Fire TV, Roku, Samsung smart TVs, laptops and PCs sometime soon. There's no indication as to how soon the remaining devices will get access to Hulu with Live TV, so you'll just have to keep your ear to the ground.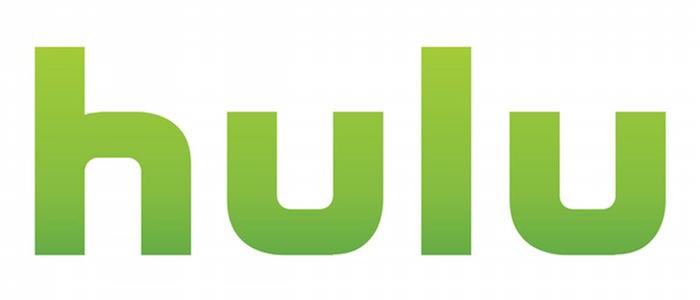 Hulu With Live TV is Available Now
If you're want to try out Hulu with Live TV, you can head over to Hulu's site and sign up right now for the public beta. You'll get a week for free, and then will be charged $40 a month for the basic subscription after that, plus whatever add-ons you choose to have. Since this is the public beta, there are bound to be changes made to Hulu with Live TV as users start trying it out and giving them feedback. It's just another step in seeing more cable subscribers cutting the cord and getting the content they want to see without being charged an arm and a leg by companies like Comcast and Time Warner.
Is It Worth It?
Since Hulu with Live TV is just getting started, it's not quite as appealing as other services that have been around for awhile such as Sling TV or PlayStation Vue. Right now, it seems on par with something like YouTube's new live TV service where they're still working out deals with some providers and figuring out how to provide the best possible live streaming service to their customers. The inclusion of Hulu's on-demand catalog is a nice bonus to the live TV subscription, but the fact that it's missing some key channels is a strike against it for the time being.
If you're happy with however you're currently getting your live TV fix, then this might not be the time to switch to Hulu with Live TV, but as time goes on, the service might become a more enticing option for cord cutters.