POTD: Matt Ferguson Gives 'Guardians Of The Galaxy Vol. 2' A Perfect 'Star Wars' Tribute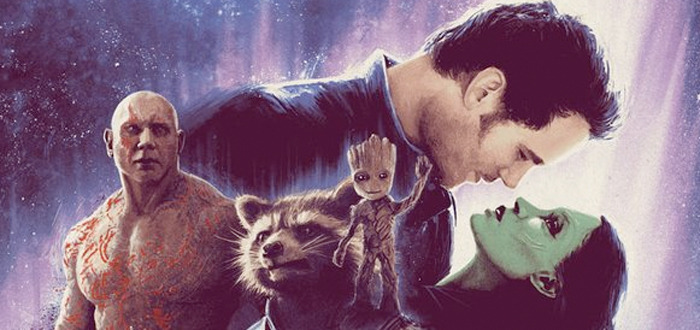 Back in 2014, artist Matt Ferguson created a stunning poster for Guardians of the Galaxy inspired by the original poster art for the release of Star Wars in 1977 (it was one of Germain Lussier's favorite pieces that year). Sadly, it was a privately commissioned piece of art, so fans weren't able to get ahold of it to add to their own collection. Now you can get frustrated all over again as Matt Ferguson has created a poster for Guardians of the Galaxy Vol. 2 inspired by the classic poster art for The Empire Strikes Back. It might even be more stunning than the first one.
Check out the Guardians of the Galaxy 2 Empire Strikes Back poster after the jump.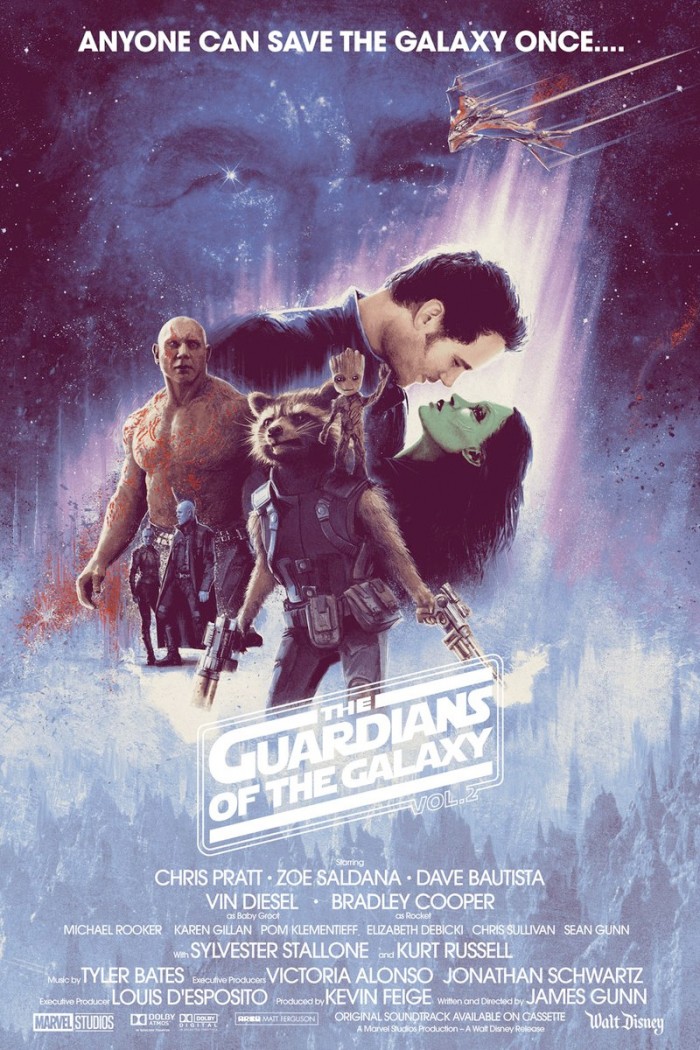 Matt Ferguson posted this beautiful piece to Twitter. As of now, there's no indication that this piece will be made available as a print, and Ferguson has already indicated on Twitter that he won't make a higher resolution version of the piece for people to be able to have the image printed for themselves. But maybe Ferguson knows something we don't know and it will get released as a print at some point. That would be awesome.
For another awesome Guardians of the Galaxy mash-up with Star Wars, check out this awesome trailer remix.
Set to the backdrop of 'Awesome Mixtape #2,' Marvel's Guardians of the Galaxy Vol. 2 continues the team's adventures as they traverse the outer reaches of the cosmos. The Guardians must fight to keep their newfound family together as they unravel the mysteries of Peter Quill's true parentage. Old foes become new allies and fan-favorite characters from the classic comics will come to our heroes' aid as the Marvel cinematic universe continues to expand.
Guardians of the Galaxy Vol. 2 lands in theaters May 5.