'Bond 25' Reportedly Eyeing 'Lucky Number Slevin' And 'Sherlock' Director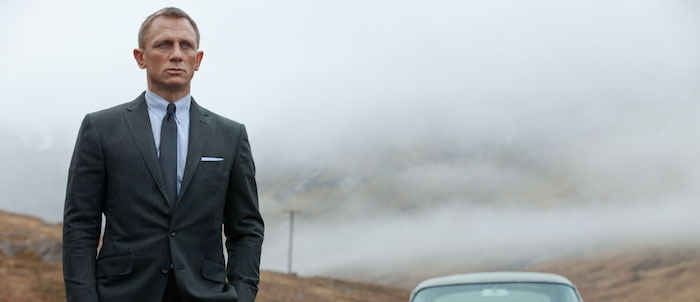 What kind of filmmaker is the perfect match for the James Bond series? On one hand, it seems like it should be a journeyman, the kind of director who is comfortable working alongside protective producers, a capable craftsman who knows how to deliver productions on time and on budget. But on the other, it seems like it should be an artist, someone capable of grabbing this 55-year old series by the lapels and giving it a good shake.
And after Eon Productions' flirtation with the latter, it sounds like they're going back to the former. A new rumor suggests that the 007 producers are eyeing Paul McGuigan for the director's seat on the 25th James Bond movie.
If you see that name and mutter "Who?", you're not alone. After all, the past few Bond movies have conditioned us to expect a slightly more recognizable name in the director's chair. Oscar-winner Sam Mendes helmed Skyfall and Spectre. Before him, arthouse director Marc Forster tried his hand at the series with Quantum of Solace. Even Casino Royale's Martin Campbell was familiar to Bond aficionados, as he had previously directed 1995's GoldenEye.
The McGuigan rumor comes our way via IndieWire, who report that producers Barbara Broccoli and Michael G. Wilson are very pleased with McGuigan's upcoming Film Stars Don't Die in Liverpool, which is being produced by Eon, and are interested in promoting him to the Bond series. The details end there.
The Scotland-born McGuigan is very much a work-for-hire guy with a career that has taken him all over the place. A glance over his filmography reveals titles that make him an interesting match for the James Bond series, like the underrated crime thriller Lucky Number Slevin and four episodes of the BBC's exceptional Sherlock. But if you linger a little longer, you'll also note that he directed the bad Wicker Park and the very bad Victor Frankenstein, a movie so repellant that he probably would have spent some time in director's jail if he didn't have a solid television track record to fall back on. More recently, he directed episodes of Luke Cage and Designated Survivor.
This story arrives shortly after we heard details about the bidding war for for the Bond franchise, with several major Hollywood studios (and dark horse Annapurna) vying to distribute the 25th James Bond movie. This is a big one: not only is this the 25th James Bond movie, this is the follow-up to Spectre, a sizable critical and box office disappointment that surely left the Bond gatekeepers feeling like they have something to prove. Is Paul McGuigan the person for the job? Will Daniel Craig come back for one last hurrah or will Bond 25 be built around a fresh face? We shall see.