'World War Z 2' Close To Locking Down David Fincher To Direct But Still Needs A Greenlight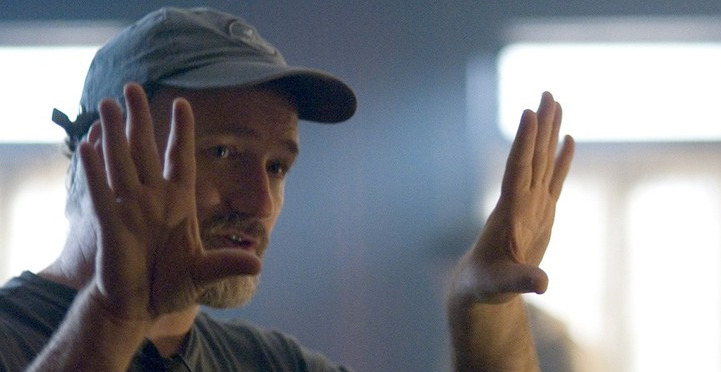 Late last summer, we heard that Brad Pitt was hoping to wrangle his Se7en, Fight Club and Curious Case of Benjamin Button director David Fincher to get behind the camera for the gestating sequel to the zombie pandemic thriller World War Z. Since the project didn't really feel like Fincher's cup of tea, especially after he publicly discussed his displeasure directing Alien 3 all the way back in 1992, we didn't think this would ever come to fruition. Then we heard the fillmmaker was actively interested in the project earlier this year, and now David Fincher directing World War Z 2 is very close to becoming a reality.
Variety has the latest update on the progress of the sequel, reporting that David Fincher is close to finalizing a deal after helping develop the movie for a few months now. However, Paramount Pictures new chairman and CEO Jim Gianopulos has yet to give the official greenlight to moved forward.
A sequel to World War Z has been in development since the first movie arrived in 2013. Many were surprised when David Fincher's name surfaced as a possible contender to direct and hearing that he's close to finalizing a deal is even more shocking. Reportedly Fincher is always willing to listen to Brad Pitt when he reaches out with an idea, and it appears to have paid off this time. Fincher was intrigued by the idea for the story, which we don't know yet, but the project took some extra time to come together while Pitt dealt with his divorce from Angelina Jolie.
Previously, J.A. Bayona was attached to direct the film, and it was slated to arrive in 2016 at one time, only to be delayed to 2017, and then removed from Paramount's calendar completely. J.A. Bayona went on to direct Jurassic World 2 instead, which was a project that almost took him away from World War Z 2 to begin with back in 2015. It's weird how Hollywood works sometimes.
Anyway, news of a director like Fincher being intrigued enough to direct a blockbuster sequel, especially to a most unremarkable movie like World War Z, is really good. Fincher hasn't directed a movie since Gone Girl in 2014, so we're overdue for a new movie from him. Plus, this may turn a lot of heads that otherwise would have written off the sequel from the beginning. Hopefully Paramount Pictures gives the greenlight to move forward with production.
Would you be happy to have David Fincher directing World War Z 2?