Star Wars Bits: Harrison Ford On The Han Solo Movie, 'The Last Jedi' Cameos, And The Return Of A Prequel Character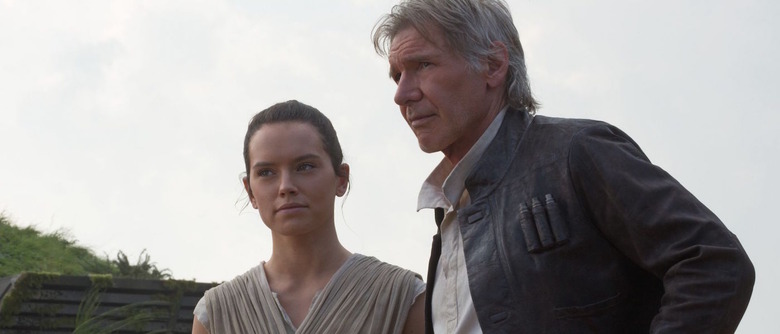 In this edition of Star Wars Bits:
Harrison Ford says watching the Han Solo movie will be weird.
Will the Han Solo movie feature a certain prequel character?
Could Jar Jar Binks show up in Star Wars Battlefront II?
Why did Kylo Ren fall to the dark side?
John Boyega practically confirms a few cameos.
Gold Leader drops an f-bomb.
Is Harrison Ford excited to watch the Han Solo movie starring Alden Ehrenreich? "Not really," he said in an interview before quickly backpedaling on the joke:
Of course I'll be watching it as a fan, but it will be weird... it'll be a little weird. I've met the fella [Ehrenreich] who's gonna play the younger Han Solo. Wonderful guy, very sweet, and a very good actor. So I'm delighted in the choice.
And let's face it: it would be odd if someone was cast to essentially play a young you. You can't blame Ford for being weirded out by the whole thing.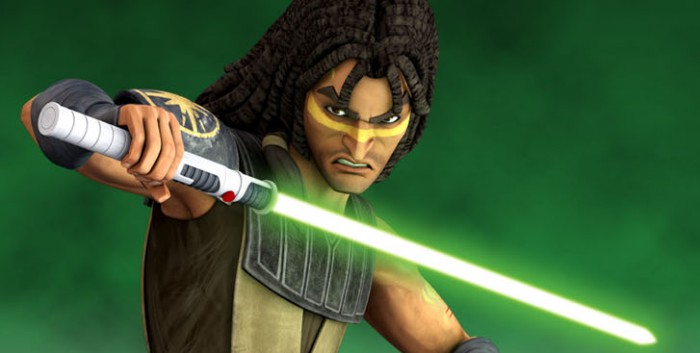 Speaking of the Han Solo spin-off movie, Making Star Wars has an interesting scoop regarding a potential character in the movie. According to one of their sources, the film features a character named "Dryden Vos" and that surname may ring a bell for some Star Wars fans. After all, there's a prequel-era Jedi named Quinlan Vos, who George Lucas deliberately spared during the events of Revenge of the Sith, possibly because he was set to be a major character in the live-action Star Wars show that was developed and never made. Could he still be alive and hiding under an assumed name in the new movie? The link above goes into extreme detail.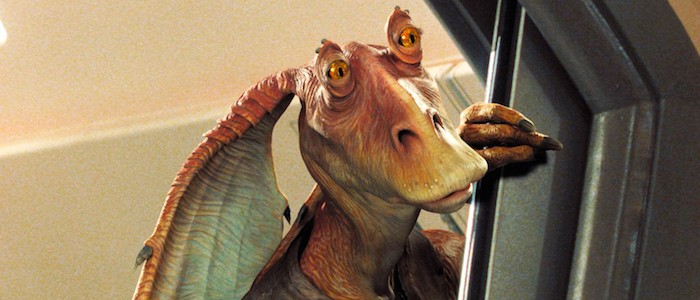 And while we're talking about prequel characters popping up in unexpected places, this Eurogamer interview with Lucasfilm creative executive Steve Blank, single player game director Mark Thompson and Criterion's Matt Webster about Star Wars Battlefront II features an weird little moment where the group is asked if Jar Jar Binks will be in the game...and they refuse to answer. Hmm...
Star Wars: The Last Jedi will presumably explore exactly how and why Ben Solo fell to the dark side and became Kylo Ren. But in the meantime, Star Wars Explained has dedicated an episode to sorting through the evidence and trying to figure out exactly what went down with Luke Skywalker's former pupil.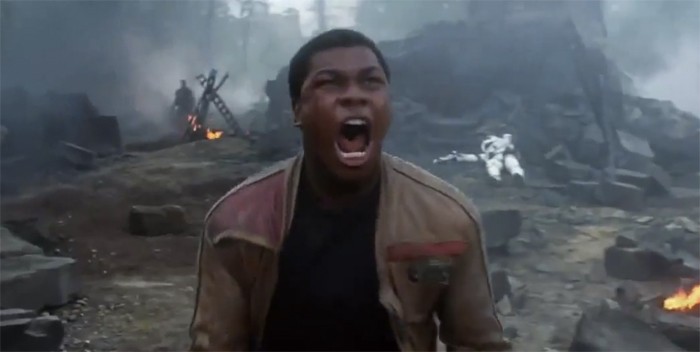 Star Wars: The Force Awakens featured its fair share of amusing cameos (including Simon Pegg and Daniel Craig) and The Last Jedi looks to continue to trend. Early rumors suggested that Prince William, Prince Harry, and British pop star Gary Barlow took advantage of the film's London shoot and made cameos. Now, cast member John Boyega has all-but-confirmed their involvement, saying of Barlow  "I have no comment, but he does look good in a Star Wars suit." On Harry and William, he said "No comment on that but they look good too."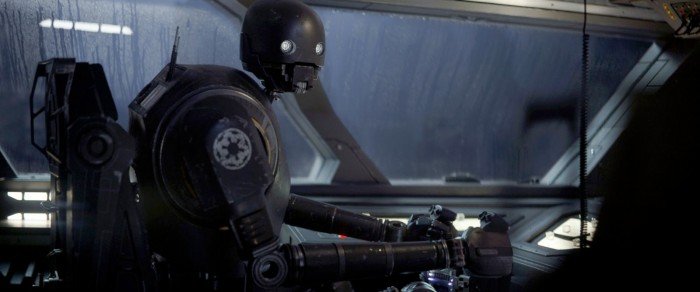 Some of the stories in this ScreenRant interview with Rogue One story writer Gary Whitta will be familiar to those who have closely followed the film from production through release. However, here he is on the subject of working on future standalone movie set in the Star Wars universe:
You know, I've never really given it a lot of thought. If Lucasfilm were to come to me and say "we want to do a standalone movie that doesn't have any connection at all, no familiar characters, no connections to the history, something completely different," I've never given it much serious thought so off the top of my head that a week from now I'll see in print and be proud of. But, speaking purely as a fan, I have a little idea of what they're doing in the immediate future but not in the long-term – and they are thinking long-term – my guess is, and give it another 10 years, they're going to be making these films forever, that you're going to see less and less of the original Star Wars story DNA because again, you can't keep recycling the same stories, you gotta move into new territory.
While Star Wars Celebration was home to plenty of big news, there are few things more fun than watching old footage from the original 1977 Star Wars where actor Angus MacInnes forgets his lines as "Gold Leader" and drops an F-bomb. Please release all of this, Lucasfilm.

This year's event may have just ended, but Star Wars Celebration event director Mary Franklin is already talking about the 2019 edition of the convention (they're taking 2018 off). Since literally nothing is actually planned yet, she really can't provide much concrete information, but she did promise an amazing show in two years and complimented Lucasfilm and Disney:
Fans love to see and watch things but they also like to get involved in the show and I think this one has really stood out for that. The quality of the content that Lucasfilm and Disney brought to this show, which is just unsurpassed.
Marvel's Screaming Citadel crossover event, which sees the cast of the core Star Wars comic and the Doctor Aphra crew team up, has revealed variant covers for the first issue. The covers are from Marco Checchetto, Michael Walsh, Chris Samnee, and Ron Reis and they're all gorgeous. Of course, this is how Marvel gets you to buy the same comic book four times...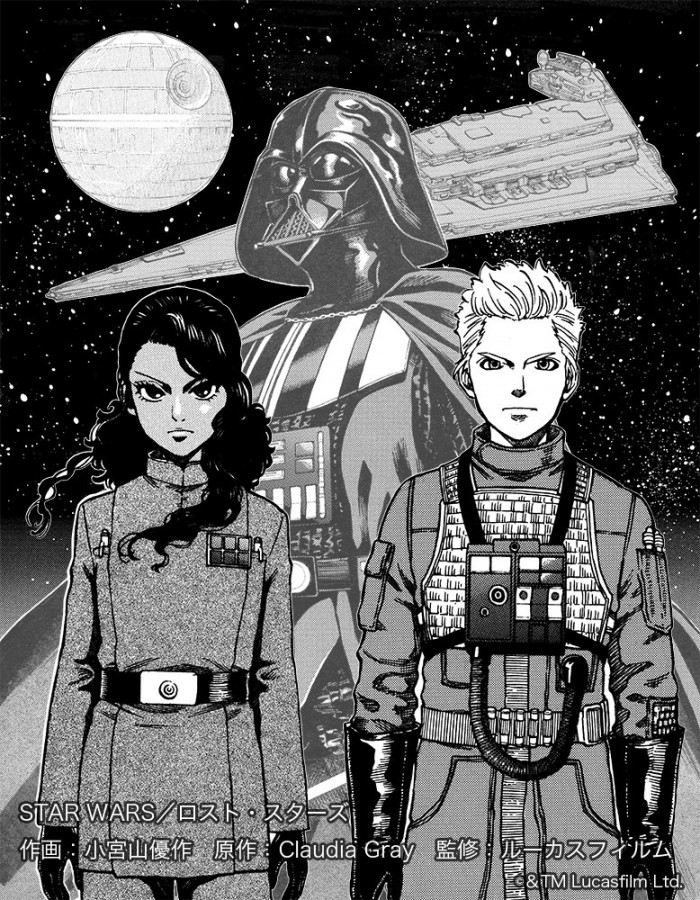 Claudia Gray's Lost Stars is considered by many fans to be one of the best books in the new Star Wars canon. Now, it's being adapted into a manga web comic by Yuusaku Komiyama and it will begin publication on May 4, 2017. The comic will be available for free online, but there's no word yet if there will be an official english translation.