'Fast And Furious' Franchise Still Slated To End After Two More Movies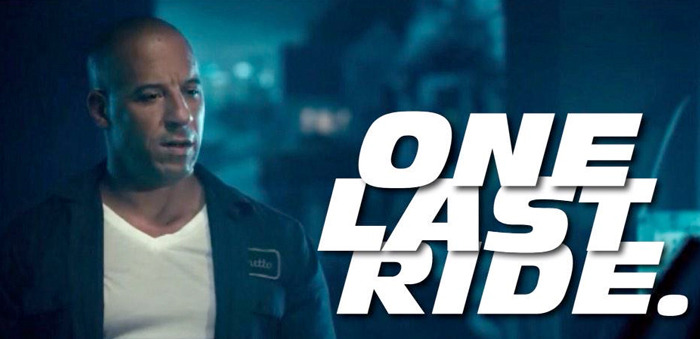 Back in the fall of 2015, Fast and Furious franchise star Vin Diesel revealed that he had agreed to star in one last trilogy to end the high speed action saga. The final three movies will bring the number of films in the franchise to the nice round number of 10, and producer Neal Moritz says that's not only still the plan, but they know what the endpoint of the series will be.
Find out what producer Neal Moritz has to say about the Fast and Furious franchise ending below.
In a recent interview with Collider, Neal Moritz was asked about how quickly they're jumping into Fast and Furious 9, which is already slated for release on April 19, 2019. Here's what the producer had to say:
"Our plan is to go as quickly as we can under the idea that we gotta have a great story and be ready to go. And, honestly, we have some big themes and things we're talking about, we're just not there in terms of where exactly we're gonna go yet."
Since production doesn't have to start until late this year or early next year, they've got plenty of time to figure that out. But it sounds like Fast and Furious 9 will be the key to setting up how the franchise comes to an end as Moritz also said:
"We kind of have the ending point of the franchise, but we don't know the in-betweens yet."
Considering The Fate of the Furious reveals that Charlize Theron's villainous character Cipher was the one behind both Owen Shaw (Luke Evans) and Deckard Shaw (Jason Statham) giving Dominic Toretto and his crew trouble in Fast and Furious 6 and Furious 7, it would stand to reason that all of this is coming to a head.
Since Cipher escapes being killed or captured in The Fate of the Furious, it's likely that tracking down Cipher will be the driving force behind the next movie. I don't know how they're going to raise the stakes in the next one after turning Dom against his crew, but writer Chris Morgan never seems to be out of ideas (and that includes having a wild idea if the franchise ever decided to go into space).
No matter what happens in Fast and Furious 9, it's clear that this iteration of the franchise is coming to a close with Fast and Furious 10. That doesn't mean it will be over for good, but there's some kind of conclusion on the horizon and hopefully it will be a satisfying one for fans.