The Best Movies & TV Shows Coming To Netflix In May 2017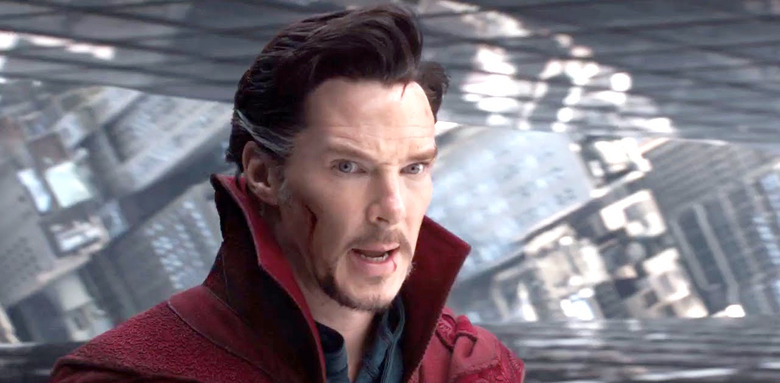 The blockbuster summer will kick off in a couple weeks, giving audiences plenty of reasons to leave their house and head to the multiplex. But Netflix has plenty of new content to keep you at home if you're not feeling like braving the crowds on opening weekend. In addition to some great new movies, there are also a few new seasons of television that you're going to want to seek out.
Below, find the best TV shows and movies coming to Netflix in May 2017.
Don't Think Twice
This was easily one of the most underseen movies of 2016, which is a shame, because it's an absolutely hilarious and genuine comedy with just enough drama to tug at your heartstrings. The story follows an improv troupe as each member tries to make a life for themselves by doing comedy for a living, no matter how much the odds are against them as they continue to get older. Mike Birbiglia writes and directs again (his sophomore effort) and also stars in the movie alongside an great cast of comedic talent including Keegan-Michael Key, Gillian Jacobs, Chris Gethard, Kate Micucci and Tami Sagher.
Available on May 1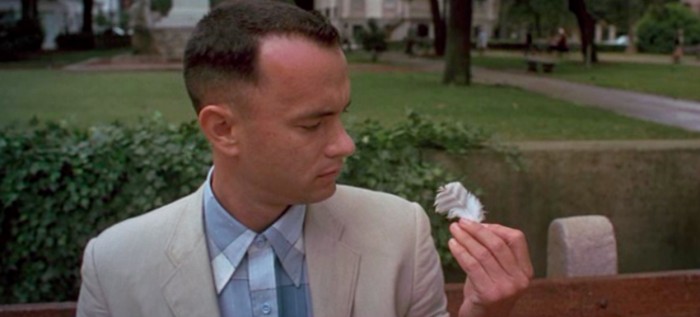 Forrest Gump
You can be as mad as you want that this movie beat out Pulp Fiction for Best Picture back in 1994, and that's totally fine, but I still stand by this movie as a wonderful slice of Americana. Tom Hanks gives one of the finest performances of his career, it has an amazing soundtrack, and though it can certainly be melodramatic, that doesn't take away from its charms in my opinion. So again, it's fine to be up in arms about this movie stealing Best Picture from Pulp Fiction, but that's no reason to bash it into the ground.
Available May 1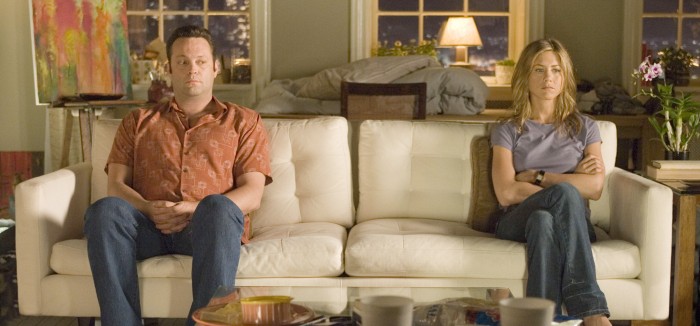 The Break-Up
Unlike most romantic comedies of its kind, this one has the courage to be a little more authentic in its portrayal of what it's like to go through a break-up. There are some exaggerated moments as Jennifer Aniston and Vince Vaughn try to make each other jealous, but the emotions on display throughout feel real and will undoubtedly feel familiar for anyone who has ever gone through a break-up before. Plus, the ending thankfully avoids the cliches that usually come with a movie like this.
Available May 16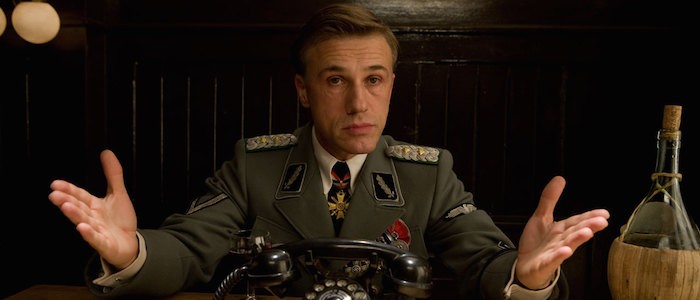 Inglourious Basterds
Quentin Tarantino tackling World War II is just as fantastic as you'd think it would be. The fact that he incorporates a movie theater into a plot to assassinate Hitler is a fantastic touch for cinephiles. But that detail takes a backseat to some outstanding performances, especially from Brad Pitt as a notorious Nazi killer, Eli Roth as one of his wild-eyed soldiers, and Christoph Waltz getting his big break into American movies as the dastardly Colonel Hans Landa, a role that would be the inspiration for him being cast as countless villains throughout the decade that followed.
Available May 22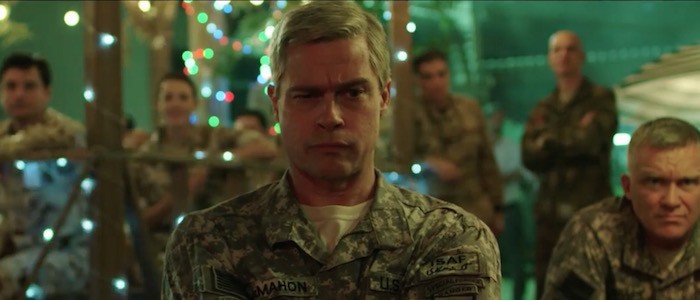 War Machine
It's hard for us to say whether this will really be one of the best movies coming to Netflix this month since all we have to go on is a trailer so far. But it's fitting that this movie is coming to Netflix the same month that Inglourious Basterds is hitting the streaming service when Brad Pitt is again putting on a bit of a silly voice to play a military leader.
Available May 26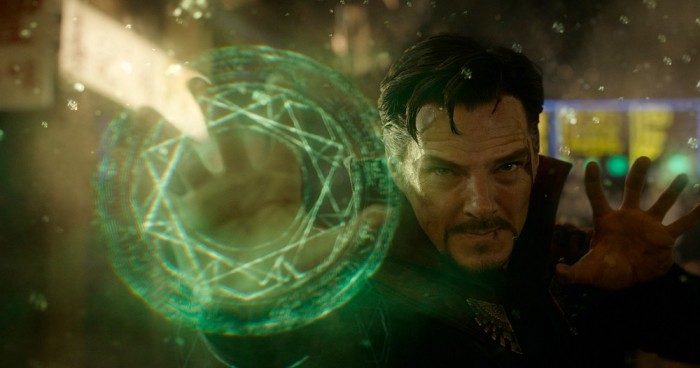 Doctor Strange
The exclusive deal that Netflix has with Disney is great for fans who may not be keen on buying the studio's titles as soon as they hit home video, so plenty of people will be happy to see Doctor Strange hit the streaming service. It arrives a little late for fans to watch it before Guardians of the Galaxy Vol. 2 hits theaters, but the true fans will have already seen this in theaters last year anyway, so it doesn't really matter. This installment of the Marvel Cinematic Universe is a little familiar thanks to the Tony Stark-esque lead character Benedict Cumberbatch plays, but since it takes us into the mystical side of the MCU, it's just refreshing enough to be engaging and fun.
Available May 30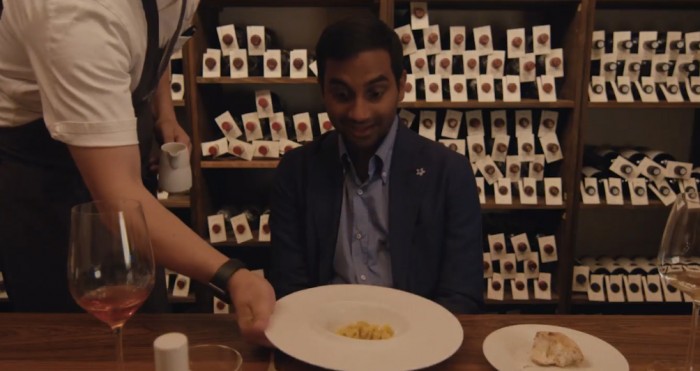 Master of None Season 2
After Dev (Aziz Ansari) went to Italy at the end of the first season to take some cooking classes, we'll get to see how he spends his time abroad in the upcoming second season. He won't spend the entire time in Europe though, as the trailer has teased Dev trying to get back on the dating scene once he's back in NYC. We've been waiting since November 2015 for a new season, so it's good to finally have some new episodes.
Available May 12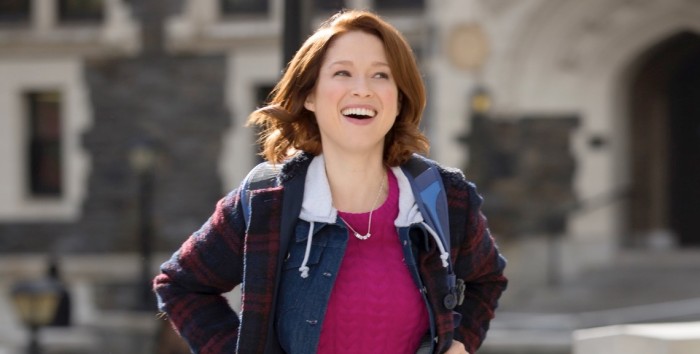 Unbreakable Kimmy Schmidt Season 3
Since 30 Rock is one of my favorite comedies, I'm absolutely in love with the latest series from executive producers Robert Carlock and Tina Fey. It's quirky, hilarious, and the jokes come flying fast and furious, sometimes forcing a rewind to make sure you don't miss anything. With Kimmy (Ellie Kemper) heading to college this season, I just know that this will be another fantastic round of episodes for the comedy series.
Available May 19
Get the full list of movies and TV shows coming to and leaving Netflix in May 2017 on the next page.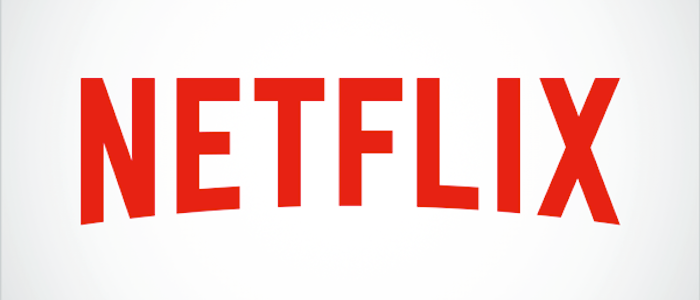 Here are the rest of the new titles coming to Netflix, including new seasons of House of Cards and F is for Family, as well as new stand-up specials from Sarah Silverman, Norm Macdonald and more. Check out the full list below.
May 1
American Experience: The Big Burn (2014)
American Experience: The Boys of '36 (2017)
Anvil! The Story of Anvil (2008)
Blood on the Mountain (2016)
Chaahat (1996)
Chocolat (2000)
Decanted (2016)
Don't Think Twice (2016)
Drifter (2017)
Forrest Gump (1994)
Happy Feet (2006)
In the Shadow of Iris—NETFLIX ORIGINAL FILM
Love (2015)
Losing Sight of Shore (2017)
Malibu's Most Wanted (2003)
Nerdland (2016)
Raja Hindustani (1996)
Richard Pryor: Icon (2014)
Under Arrest: Season 5 (2016)
May 2
Bodyguards: Secret Lives from the Watchtower (2016)
Hija De La Laguna (2015)
Maria Bamford: Old Baby—NETFLIX ORIGINAL
Two Lovers and a Bear (2016)
May 5
Chelsea: Season 2 (streaming every Friday)—NETFLIX ORIGINAL
Handsome: A Netflix Mystery Movie—NETFLIX ORIGINAL FILM
Kazoops!: Season 3—NETFLIX ORIGINAL
Sense8: Season 2—NETFLIX ORIGINAL
Simplemente Manu NNa—NETFLIX ORIGINAL
Spirit: Riding Free: Season 1—NETFLIX ORIGINAL
The Last Kingdom: Season 2—NETFLIX ORIGINAL
The Mars Generation—NETFLIX ORIGINAL
May 6
Cold War 2 (2016)
When the Bough Breaks (2017)
May 7
LoveTrue (2016)
Stake Land II (2016)
The Host (2013)
May 8
Beyond the Gates (2016)
Hunter Gatherer (2016)
May 9
Norm Macdonald: Hitler's Dog, Gossip & Trickery—NETFLIX ORIGINAL
Queen of the South: Season 1 (2016)
All We Had (2016)
May 10
El apóstata (2015)
The Adventure Club (2016)
May 11
Switched at Birth: Season 5 (2017)
The Fosters: Season 4 (2016)
May 12
All Hail King Julien: Exiled: Season 1—NETFLIX ORIGINAL
Anne with an E: Season 1—NETFLIX ORIGINAL
Get Me Roger Stone—NETFLIX ORIGINAL
Master of None: Season 2—NETFLIX ORIGINAL
Mindhorn—NETFLIX ORIGINAL FILM
Sahara—NETFLIX ORIGINAL FILM
May 15
Command and Control (2016)
Cave (2016)
Lovesong (2016)
Sherlock: Series 4 (2016)
The Intent (2016)
May 16
Tracy Morgan: Staying Alive—NETFLIX ORIGINAL
The Break-Up (2006)
The Place Beyond the Pines (2012)
May 18
Royal Pains: Season 8 (2016)
Riverdale: Season 1 (2016)
May 19
BLAME!—NETFLIX ORIGINAL FILM
Laerte-se—NETFLIX ORIGINAL
The Keepers: Season 1—NETFLIX ORIGINAL
Unbreakable Kimmy Schmidt: Season 3—NETFLIX ORIGINAL
May 21
What's With Wheat (2017)
May 22
Inglourious Basterds (2009)
They Call Us Monsters (2017)
May 23
Hasan Minhaj: Homecoming King—NETFLIX ORIGINAL
Dig Two Graves (2014)
May 24
Southpaw (2015)
May 26
Believe (2016)
Bloodline: Season 3—NETFLIX ORIGINAL
I am Jane Doe (2017)
Joshua: Teenager vs. Superpower—NETFLIX ORIGINAL
War Machine—NETFLIX ORIGINAL FILM
May 28
Bunk'd: Season 2 (2016)
May 29
Forever Pure (2016)
A New High (2015)
May 30
F is for Family: Season 2—NETFLIX ORIGINAL
House of Cards: Season 5—NETFLIX ORIGINAL
Marvel's Doctor Strange (2016)
Masterminds
Sarah Silverman A Speck of Dust—NETFLIX ORIGINAL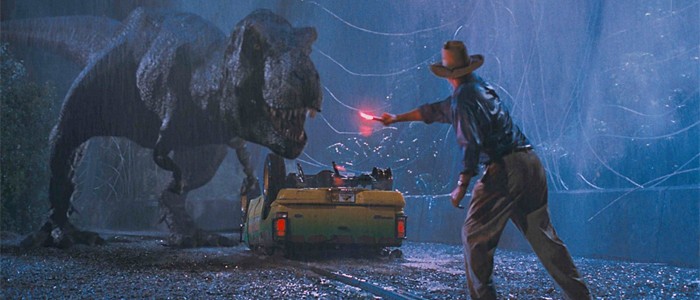 Leaving Netflix
May 1
11 Blocks
Alfie
Bang Bang!
Black Mamba: Kiss of Death
Cujo
Doomsdays
Fantastic Four
FernGully 2: The Magical Rescue
Flicka: Country Pride
Garfield's Fun Fest
Invincible
Jetsons: The Movie
Jurassic Park III
Jurassic Park
The Lost World: Jurassic Park
Paulie
Samurai Headhunters
Stephen King's Thinner
Tales from the Darkside: The Movie
The Doors
The Real Beauty and the Beast
The Seven Dwarfs of Auschwitz
The Sons of Katie Elder
The Wedding Planner
Things We Lost in the Fire
To Catch a Thief
Treblinka: Hitler's Killing Machine
Truly Strange
Turf War: Lions and Hippos
Van Wilder: Freshman Year
Venom Islands
World War II Spy School
May 2
Good Luck Charlie: Season 1 – 4
Kickin' It: Season 1 – 3
Scrubs: Season 1 – 9
May 5
Amapola
Flubber
Grosse Pointe Blank
The Recruit
What About Bob?
May 7
American Dad! Season 7
Bob's Burgers: Season 2
May 11
American Dad! Season 8
May 15
Anthony Bourdain: Parts Unknown: Season 1 – 5
May 17
American Dad! Season 9 & 10
May 19
Step Up
May 26
Graceland: Season 1 – 3