The Last Jedi Bits: Kylo Ren's Scar, Poster Jokes, Finn And Poe's Bromance, And More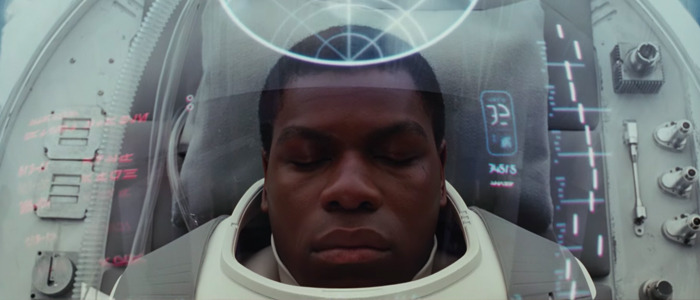 In this edition of The Last Jedi Bits:
The controversy surrounding Kylo Ren's scar.
The mines on the film's new planet, Crait.
Tons of Photoshopped jokes involving The Last Jedi poster.
Finn and Poe's ongoing bromance.
Was that Yoda in a brief shot in the trailer?
And more!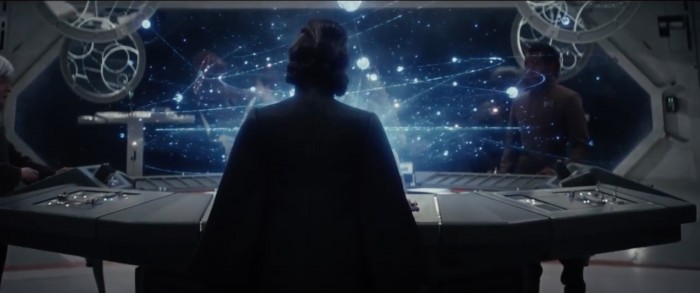 In the wake of the film's teaser release at last week's Star Wars Celebration, The Last Jedi director Rian Johnson jumped on Twitter to answer a ton of fan questions. StarWarsNewsNet did a fairly comprehensive round-up, but I think most relevant answer to what we've seen already was that Johnson isn't sure yet if all of the images from the teaser will make it into the final cut since he's still editing.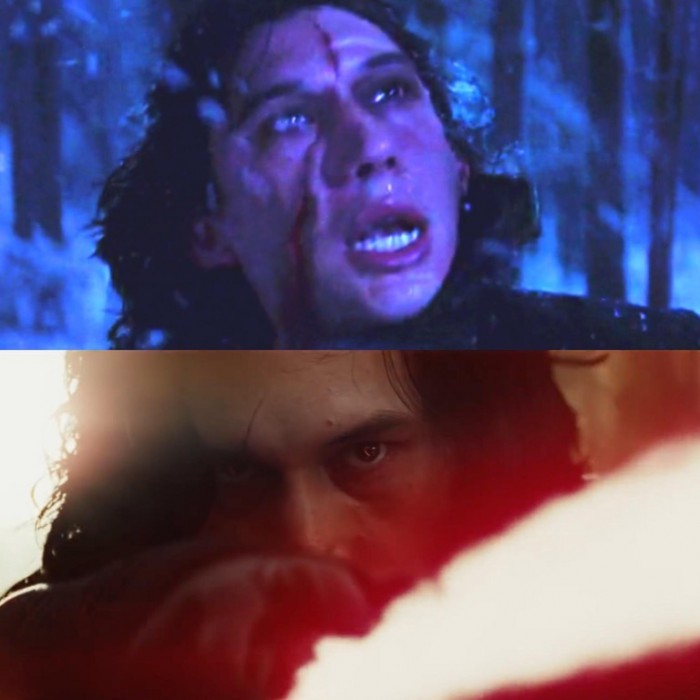 Here's a fun little mini-controversy for you. A Reddit user pointed out in the image above that Kylo Ren's scar looks totally different in The Force Awakens than it does in The Last Jedi teaser, but when Johnson was asked about that, he says the scar isn't in a different place:
Looks like he was joking, though, because a couple of days later, he copped to the fact that changing the location of Kylo's scar was actually his idea (via io9):
He's got a point there.
The latest episode of The Star Wars Show features an interview with Johnson, who speaks very highly of The Last Jedi's team:
"Everyone here is in it for the right reasons and approaching this from the right mindset. And everyone who loves Star Wars should feel really, really confident about the entire creative team that's come forward to make this next round of movies happen."
Considering the way people lost their damn minds after seeing that teaser, I think fandom is extremely confident in Johnson's ability to deliver an excellent sequel.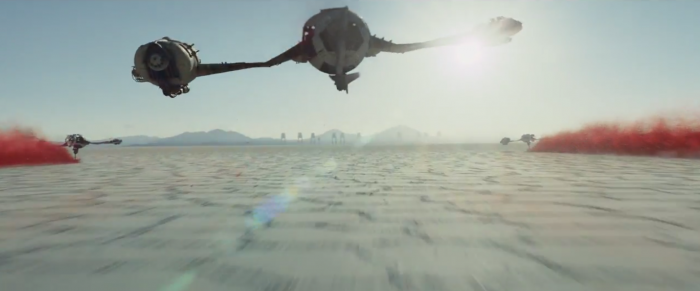 StarWarsNewsNet also has a couple of behind the scenes photos from Bolivia, which is the filming location for the movie's new planet, Crait. We know Crait is a mineral planet with mines on it, and the site also speculates that the ships that face off against the First Order in that scene from the teaser may be there to mine kyber crystals. Is Crait another source of those ancient crystals, like Rogue One's Jedha? It's certainly possible.
Here's a @starwars #TheLastJedi animated poster that nobody asked for. #excited pic.twitter.com/ZDB2hKzSV8

— Eric Stafford (@Eric_himself) April 14, 2017
Artist Eric Stafford animated the film's teaser poster, and the results are pretty freakin' cool. I've always wondered why studios don't put display screens in multiplexes and have official animated versions of their posters going at all times.
ScreenRant has collected a number of tweets from fans who tweaked the film's new poster to humorous effect. Here are a few of my favorites:
— Daniel Danger (@tinymediaempire) April 14, 2017
This poster is unbelievable pic.twitter.com/CyJBDQbQYs

— Chris Gaines fan (@trillballins) April 14, 2017
I found this on @robertliefeld IG page and I'm geeking out hardcore!! Love it pic.twitter.com/BSme2AHV4U

— Chef Keith (@dolewhipdaily) April 15, 2017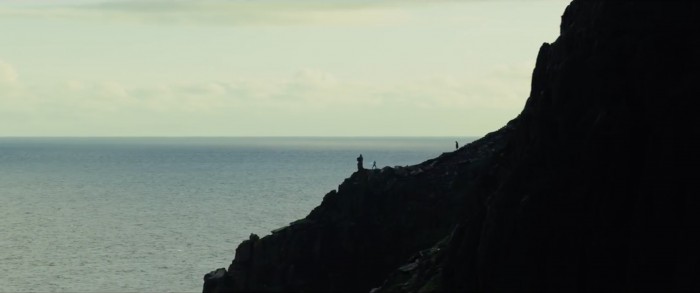 In the helicopter shot above, you can barely see Luke and Rey standing on the side of the mountain. To the left of Rey, there's a big rock formation near the edge of the cliffside. Because Star Wars fans can be nuts sometimes, a fan on Twitter wondered if he could see Yoda standing on top of that rock overseeing Rey's training. But Lucasfilm Story Group member Pablo Hidalgo shot down that notion pretty quickly: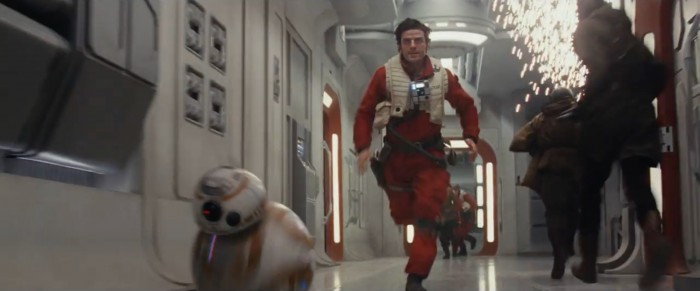 In an interview with MTV, John Boyega was asked if the bromance between Finn and Poe Dameron (Oscar Isaac) would continue in the new movie. "Absolutely. One hundred percent. Poe's my boy. That's my dude. The love is potent. We're doing very well," he said. And Boyega is very aware of the fanfiction that's been written imagining the two characters as lovers:
"I know about FinnPoe. There's many erotic images that I have received, and I appreciate all support for Finn and his butt cheeks."
How amazing would it be if Disney decided to make the subtext of that relationship actual text in the new movie? Well, we can dream.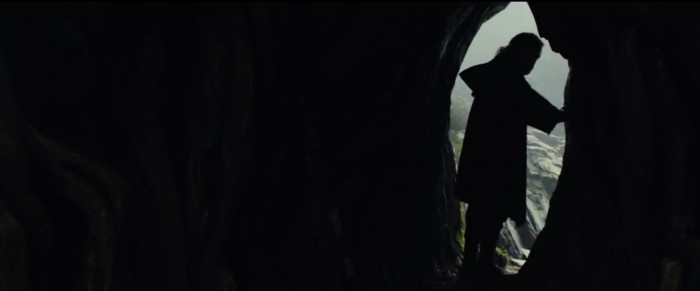 In an interview with ABC, Mark Hamill was asked whether that was actually Luke Skywalker uttering the final line of the teaser ("It's time for the Jedi to end."), and he confirmed that it was indeed him and spoke about how shocked he was to read the script.
"There's a difference between teaser and a trailer. A teaser is supposed to show you dynamic images that heighten your awareness and make you want to see the trailer, but avoid all story points if at all possible. [But] I think that's the only story point that's in the teaser, which is Luke saying it's time for the Jedi to end. It was as shocking to me to read what Rian had written as I'm sure it will be for the audience."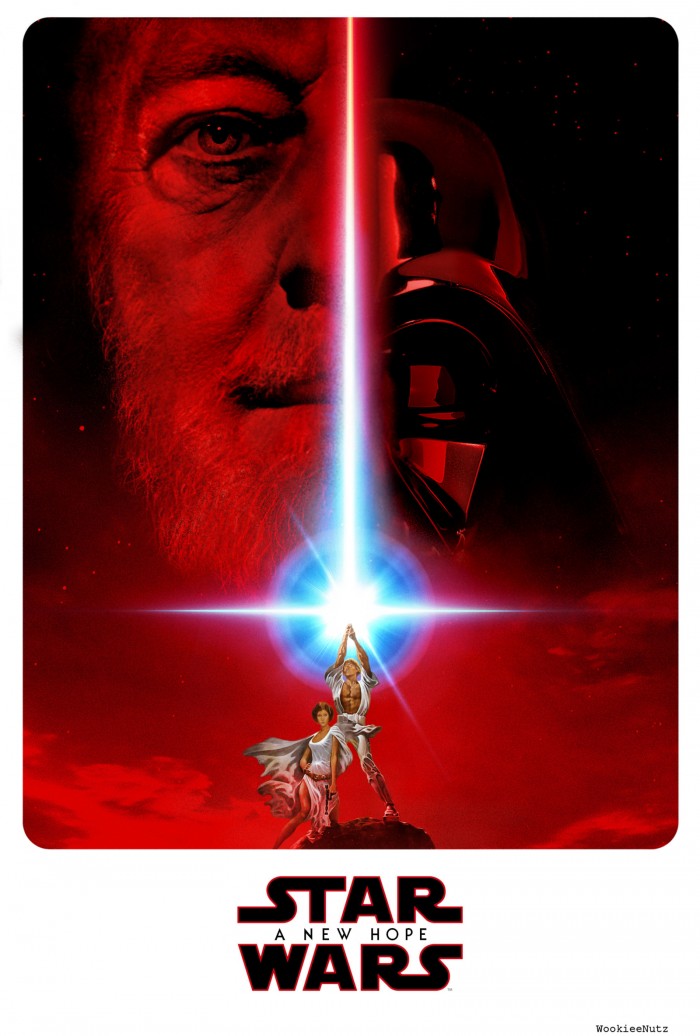 Let's finish it off with one more Photoshop job. This one hails from Simon Etchells (via Reddit), and it takes the Last Jedi design and replaces key characters with ones from A New Hope. Since the Jedi poster was obviously inspired by the original poster for A New Hope, this mashup finally completes the circle and a Star Wars angel has just received its wings. Thanks Simon!