Guillermo Del Toro's 'The Shape Of Water' Sets An Oscar-Friendly Release Date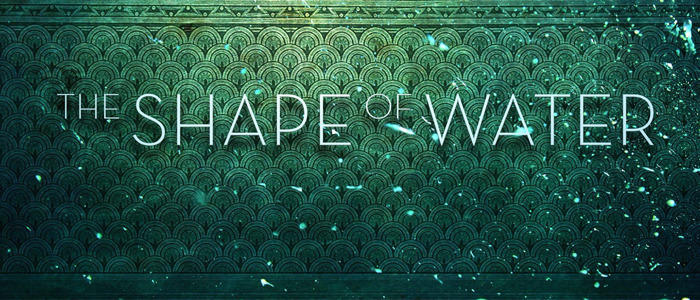 You can tell a lot about a movie based on when a distributor decides to release it into theaters. In the case of Guillermo del Toro's upcoming The Shape of Water, the newly revealed release date showcases Fox Searchlight's confidence in this being a potential end-of-the-year awards contender.
Via the image below, the studio relieved that The Shape of Water will hit theaters on December 8, 2017. While genre movies sometimes face an uphill battle in awards season, a period drama starring Sally Hawkins, Doug Jones, Octavia Spencer, Michael Shannon, Richard Jenkins, and Michael Stuhlbarg sounds like the kind of thing that can turn heads...even if the plot revolves around a fish-man being held captive in a government research facility.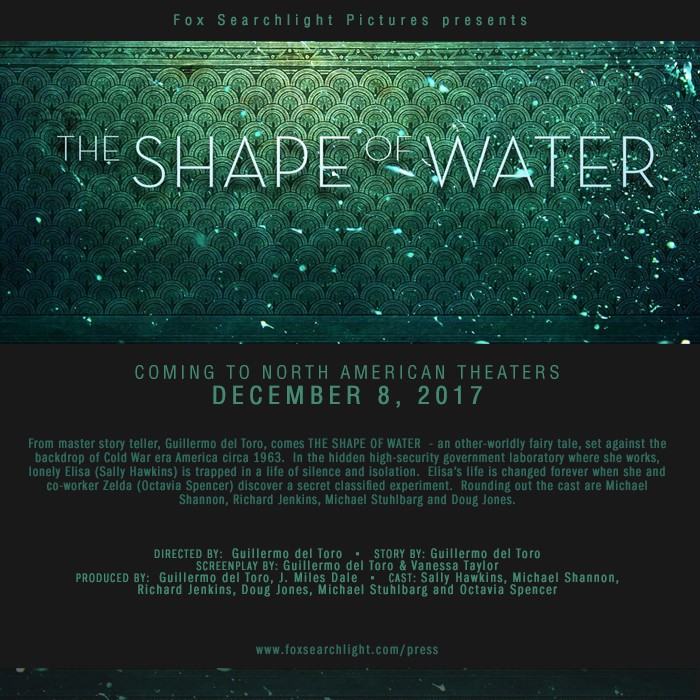 The image also reveals the following plot synopsis:
From master story teller Guillermo del Toro comes The Shape of Water – an other-worldly fairy tale set against the backdrop of the Cold War era America circa 1963. In the hidden high-security government laboratory where she works, lonely Elisa (Sally Hawkins) is trapped in a life of silence and isolation. Elisa's life is changed forever when she and co-worker Zelda (Octavia Spencer) discover a secret classified experiment.
Of course, that secret classified experiment is Jones' character, an enigmatic creature from an unknown species. Jones, who has played monsters for del Toro before in films like Hellboy and Pan's Labyrinth,
about working on the movie:
My character is...even if I'm not in every scene, they're talking about me when I'm not there. I am the focal point of the whole movie. They're all having interactions because of me. It is one of the most gorgeous stories I have ever been a part of. And it was filmed beautifully. The art direction for the era – the cars, the clothes, the hair, the sets – it's very Del Toro and very gorgeous. Our central character is Sally Hawkins who plays a very sympathetic character, a woman you're just going to fall in love with. What she goes through...you're going to be rooting for her every step. It's a classic Del Toro movie where we root for an underdog in very impossible circumstances, and I'm a part of all of that in a very, very integral way. So without giving it all away, I think I just gave it all away.
del Toro tends to operate in two modes: the geek in love with comic book characters and outrageous action and the fine artist who sees genre cinema as a gateway to explore politics, relationships, and more human horrors. Since Pacific Rim gave us a healthy platter of the former, it's wonderful to see that The Shape of Water looks to showcase his other skill sets, which were previously explored in masterful movies like Cronos, The Devil's Backbone, and Pan's Labyrinth. And, of course, any movie that sounds like a love letter to monsters is A-OK in my book.