Sequel Bits: 'Mission: Impossible 6,' 'Jurassic World 2,' 'Transformers: The Last Knight,' 'Escape Plan 3'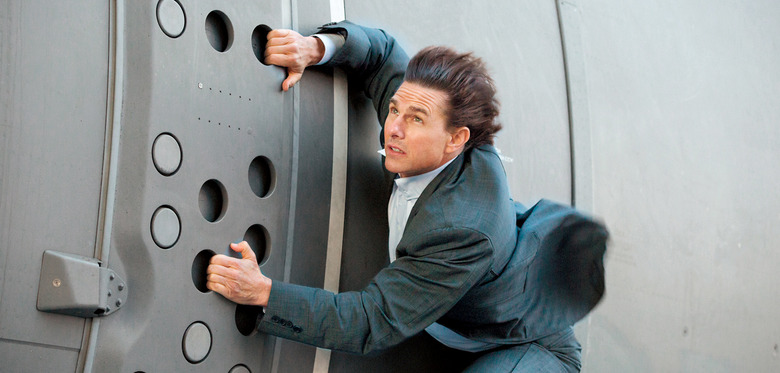 In this edition of Sequel Bits:
Watch Tom Cruise film a pretty cool Mission: Impossible 6 stunt.
A Michael Bay regular has been spotted on the set of Transformers: The Last Knight.
Read about the original ending of Furious 7.
Sylvester Stallone is already moving forward with Escape Plan 3.
B.D. Wong is looking awfully dapper on the set of Jurassic World 2.
Mission: Impossible 6 is currently filming in Paris, France, which means Tom Cruise is currently defying death in Paris, France. New footage from the set of the film reveals Cruise taking part in a motorcycle chase which features him being flung through the air (and safely held by a cable, of course). Much has been written about Cruise doing his own stunts in these movies and it looks the sixth movie in his trademark series is going to double down on this. You can check out a different angle of a different stunt in the video below.
John Tuturro may have sat out Transformers: Age of Extinction, but it looks like Agent Simmons (who played a role in the first three movies) will be back for Transformers: The Last Knight. The actor, one of many great character actors to work with Michael Bay on a regular basis, was spotted on set during reshoots for the summer release. It's still unknown if he'll have a significant role or if he'll just be popping in for a quick cameo.
Paul Walker tragically died during the production of Furious 7, forcing the film's third act to be rewritten, including a new ending that sent Brian O'Connor driving off into the sunset. Speaking with Collider, screenwriter Chris Morgan spoke about the original ending of the film:
Well, the original ending, if I remember correctly, was our guys end up solving the problem and then kind of becoming—again, going more outlaw, it was sort of a happier ending that kind of ends with the insinuation that they were gonna go off onto this heist or this job. But the core issue for Brian, Paul's character, was this kind of 'Who am I?' sort of question. He's a guy who used to be a cop and in the thick of the action and a racer, and all this stuff, and now he has an amazing wife, a kid and another one on the way. Then he starts to look at his life and it's not a midlife crisis but to say—we said it in the movie, 'I miss the bullets, I miss the action' and the point of the adventure was to show by the end of it that the thing that's truly important to him is his family and being there. It wouldn't mean that he has to stop those adventures or those things, but the context is just a little bit different, he has a different understanding of who he is at his core and what's most important in life.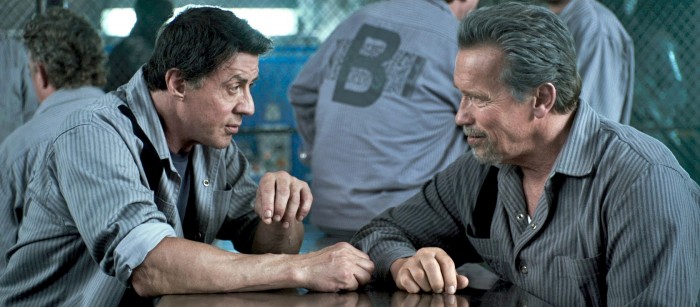 Escape Plan was a modest hit for star Sylvester Stallone and he's just finished filing the sequel, Escape Plan 2, this week. However, it looks like everyone behind-the-scenes likes what they see, because they're already set to move ahead with Escape Plan 3, with Stallone once again set to star. With the action star dropping out of the Expendables series, he needs a new franchise to call his own and it looks like this will be the one.
For some reason, when you shoot in London, the men's clothes they buy here for you make you feel like #007. #sartorial #pussygalore
A post shared by BD Wong (@wongbd) on
B.D. Wong's Dr. Henry Wu survived the events of Jurassic Park and Jurassic World, but will he get lucky and escape the maw of a dinosaur for the third time? We don't know. But we do know that J.A. Bayona's sequel is currently filming at Pinewood Studios in London, England and that he's getting to wear some pretty snazzy suits. As you can also see in the image below, Wong was also involved in some location shooting (but he didn't specify where).
Curiously, this is on the wall in the entry hall of a small London college where we were on location. Controversial and widely interpreted. What do YOU think it means? A post shared by BD Wong (@wongbd) on