VOTD: Stephen King's 'It' Trailer Comparison Puts Creepy Clowns Side-By-Side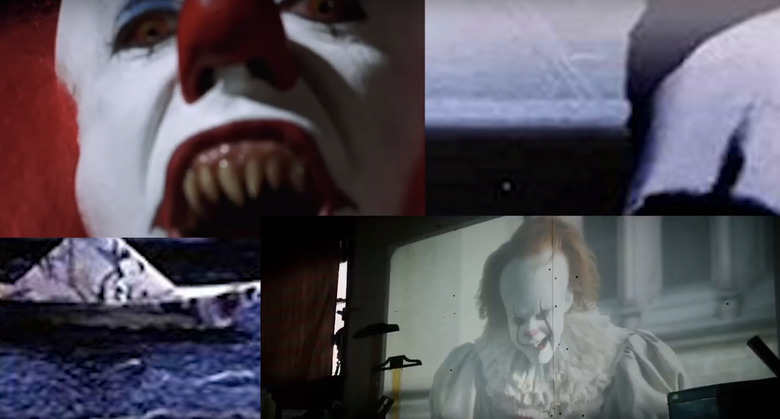 This fall brings a new adaptation of Stephen King's It, one of the most revered horror novels of all time. Four years after the book as published, it was turned into a miniseries featuring Tim Curry as the terrifying clown called Pennywise. It's a little dated now, and it didn't quite live up to the quality of the source material for some readers, so fans are looking forward to seeing what director Andrés Muschietti brings to the table with Bill Skarsgård as Pennywise, so much that the first trailer set a new record for highest number of views in 24 hours.
In the meantime, see how the new adaptation of It compares to the miniseries from 1990 in a video that matches footage from the older adaptation with what we've seen in the first teaser trailer for the updated take on the scary story.
Watch the Stephen King's It trailer comparison after the jump.
Aside from the dated feel of the 1990s adaptation, it's clear that director Andrés Muschietti not only has a bigger budget, but he also has a more distinct style. Even so though, the new adaptation has a quality that makes it feel like something akin to Stranger Things or Super 8, making it nostalgic and modern at the same time.
The scene involving Georgie losing his boat has plenty of similarities, but the sequence involving the slide project in place of a photo album is much more effective. The combination of sight and sounds as the slides progress creates even more suspense than the scene featuring the photo album. Though it's still not as scary as seeing the trailer with Mike Myers' version of The Cat in the Hat in place of Pennywise.
Stephen King's It hits theaters on September 8.