Star Wars Bits: A Big Announcement, 'Rogue One' Easter Eggs, And Lucasfilm's Future Plans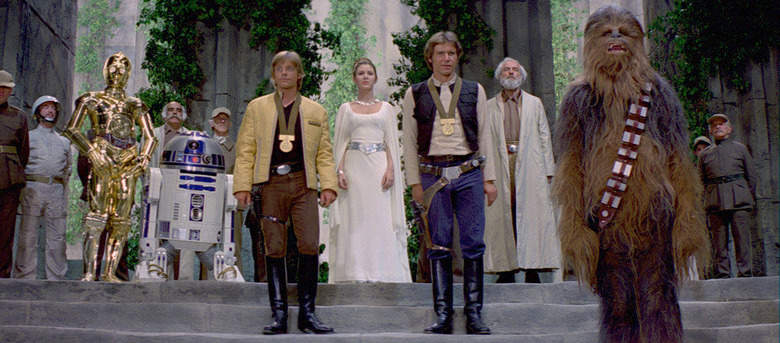 In this edition of Star Wars Bits:
Good Morning America teases some kind of major Star Wars announcement.
Some possible insight about future Star Wars movies coming in the years ahead.
Mark Hamill and Carrie Fisher named Disney Legends.
Star Wars: Episode 9 inches forward, possibly to a summer start date.
Two new videos show off Rogue One Easter eggs and Gareth Edwards shares more on-set stories.
Bad Lip Reading finally gets around to Star Wars: The Force Awakens.
TOMORROW ON @GMA: @StarWars celebrates its 40th anniversary and we've got an announcement you won't want to miss! pic.twitter.com/gbQWV1a8Yt

— Good Morning America (@GMA) April 10, 2017
Star Wars Celebration kicks off later this week, but the party is really getting started tomorrow. Good Morning America is teasing some kind of major announcement and while the details are scarce, they do suggest the involvement of Mark Hamill and Daisy Ridley. Take from this what you will. Could it be the first footage from the new The Last Jedi trailer? Unlikely. An announcement that the theatrical versions of the original trilogy are coming to Blu-ray? Slightly less unlikely. Hmm.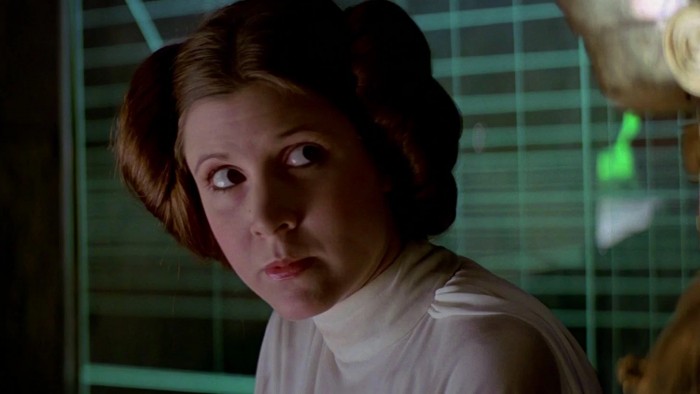 Mark Hamill and the late Carrie Fisher will soon be more than Star Wars legends – they'll be Disney legends. Literally. Both of them will soon be recognized at the Disney Legends Awards, joining the ranks of entertainers like George Lucas, Julie Andrews, Angela Lansbury, Dick Van Dyke, Tim Allen, and Robin Williams. Here's Disney CEO Bob Iger's official statement:
The Disney Legends Award is the highest honor our company can bestow on an individual, reserved for those few who have truly made an indelible mark on the history of The Walt Disney Company. It's a celebration of talent, a recognition of achievement, and an expression of gratitude to the men and women whose work has significantly contributed to Disney's enduring reputation for creative excellence.
Other new Disney Legends being honored this year include Stan Lee and Oprah Winfrey. The ceremony will be held at the D23 Expo this summer.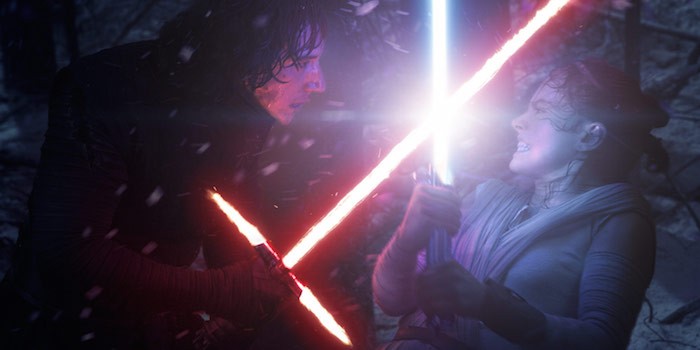 Omega Underground and My Entertainment World (via Coming Soon) are both reporting that Star Wars: Episode 9 is set to begin filming this summer. In July, to be specific. There has been no official announcement and we're still months away from seeing The Last Jedi in theaters, so you should take all of this as a rumor for the time being. However, director Colin Trevorrow has confirmed that they've finished at least one draft of the screenplay, telling MTV:
We're writing, we're designing, and there is a draft. You know, we're throwing 110 percent of our souls into it, so there will be nothing left of me when I'm done.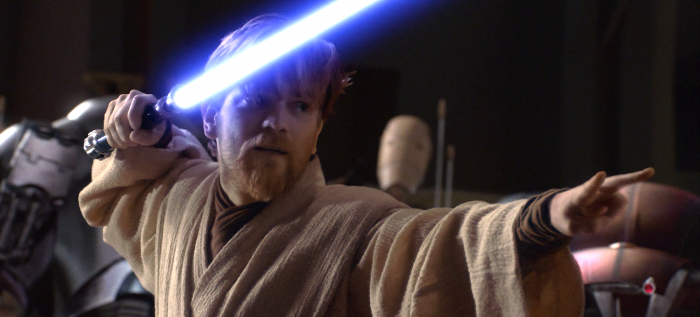 While we're taking things with a grain (or a fistful) of salt, Star Wars News Net spoke with an inside source at Lucasfilm, who filled them in on many of the company's future plans. Of course, any truth here is subject to change and anything else could be out of date or misunderstood. But for now, let's just enjoy it as fun chatter, shall we?
First of all, their source commented on Bob Iger's statements about there being plans for years and years of more Star Wars movies. Most of these ideas are barely on the drawing board:
The creative process regarding the status of Star Wars projects across multiple mediums is said to be rather fluid in nature – most titles that are being talked about right now are simple concepts that don't have particular talent or crew in mind.
However, the source made it very clear that those rumors of an Obi-Wan Kenobi solo movie starring Ewan McGregor are true and that Lucasfilm wants to make it happen:
Kathleen Kennedy and the rest of Lucasfilm fully intend to make an Obi-Wan movie set between Revenge of the Sith and A New Hope, with Ewan McGregor in tow. [...] I want to emphasize that it's a movie, singular – not a trilogy. [...] An announcement of an Obi-Wan movie might just be one of the big surprises at Celebration Orlando.
They also say that the Boba Fett movie that Josh Trank was going to direct at one point is still alive, even if no one seems to be working on it:
Rest assured, the Boba Fett movie is not dead. [...] It's not strictly a Boba Fett movie, but a film about an ensemble of bounty hunters on an adventure.
While there are plenty of other interesting tidbits at the link above, let's end with this one:
There seems to be a plan for a hiatus on Star Wars movies – a plan that will happen after a few years after the end of the Sequel Trilogy.
And honestly, this seems like the wisest move possible. Getting to see Star Wars movies is a very special and very cool thing. The last thing Disney and Lucasfilm want to do is make Star Wars feel tired. A break every now and then will allow audiences to recharge their batteries and get excited once more.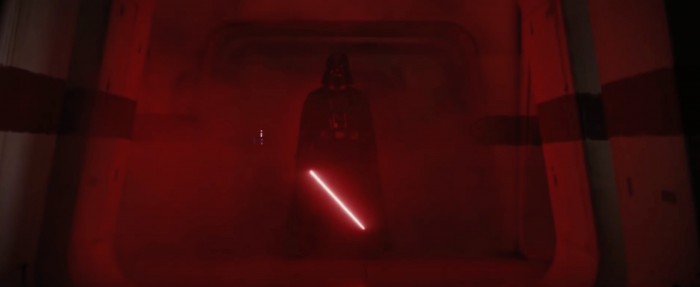 Is Gareth Edwards tired of doing Rogue One interviews at this point? Maybe. Maybe not. It doesn't seem that way in this Collider interview, where he talks about just how late in the process it was when that final Darth Vader scene came into being:
Yeah, and that was an enlightened idea, very late in the day, from one of the editors in the film, Jabez [Olssen], who pitched it. He said it a few times and I thought, "It's a great idea but we're not going to be able to do it now because we're about 4 months at most away from release" and we were coming to the end of all the pick-up shooting that we were doing. Then he said it to Kathy [Kathleen Kennedy] and Kathy said, "I love that" and then suddenly before I knew it we were in Pinewood shooting that scene. So I'm so pleased we got to do that.
If you're hungry for more from Rogue One, there's always these two new videos, which explore various Easter eggs scattered through the movie that connect the story to other corners of the universe.
StarWars.com interviewed author Timothy Zahn, the creator of Grand Admiral Thrawn and the writer of the upcoming novel, Thrawn. As you'd expect, he's pretty pleased that his character has proven so popular over the decades and hasn't been cast aside with the rest of the "legends":
[Heir to the Empire, which introduced Grand Admiral Thrawn] came out in 1991 — it was probably finished around 1989 or 1990 — so getting close to 30 years. When you're writing something, you're always trying to do the best you can — make the most vivid characters, the best story, but you never know in advance what is going to connect with the reader. I thought Thrawn was a cool character, unlike anything we had seen in the movies, and I'd hoped he would resonate with the readers, but there was no way of knowing in advance. The fact that he has survived almost 30 years and the acclaim seen at the London Celebration when they showed that trailer showed that there were a whole bunch of people who very much still remembered him and were excited to see him coming to the screen.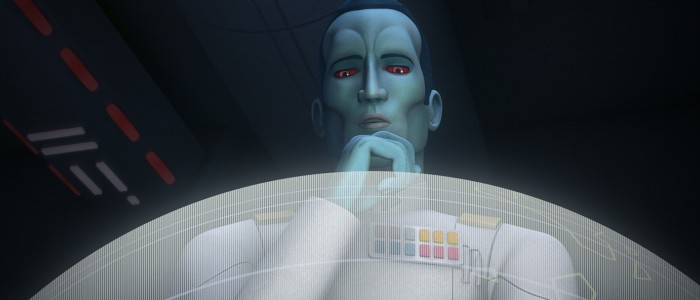 Speaking of Thrawn, IGN spoke with Star Wars Rebels showrunner Dave Filoni and covered all kinds of spoiler-filled details about season 3 and the season finale. Here he is talking more about bringing the blue-skinned villain to life on the screen:
You want the most legendary bad guys to come in but you can't have them exist solely on reputation. You have to consider the people that have never read the books or have no idea who Thrawn is. We have to prove to them when they watch the show that Thrawn is a great threat and a great commander. We did that well with Vader, but we did that by incredibly limiting him in his appearances. Now, it paid off, I think, in the end with how we used Vader. With Thrawn, there's at the beginning, a greater conceit that he's going to be the primary villain this season. And we kind of pushed Maul more into that shadowy guy that we don't want to interact with as much because then we have to reveal more about him. What works with Thrawn is that Thrawn is willing to be patient. He's willing to observe and I think it actually still fits his character. It's not strange to say that Thrawn would use a situation where he's caught Hera Syndulla to learn more about her so he can catch more than just her in the future. So we were able to use it to our advantage even though I think fans are always aching for a victory from him. If I had the scale and scope to do it, it'd be great to show side battles that Thrawn is probably winning against other Rebel threats and Rebel cells. Hopefully we can cover that in other material or comics or books somewhere so you're getting a better view of the character now that he's in play.
If you've been saving your pennies to buy that long-out-of-print LEGO Snowspeeder, it's time to start saving for something else. A new version is on the way and will be available on May 4, 2017 in LEGO Stores and online. It'll cost you $200, but it comes with 1,703 pieces, so you're getting a lot of LEGO for that money.
Well, it's about time: the folks over at Bad Lip Reading have finally turned their skills toward Star Wars: The Force Awakens and you can watch the results above.