Interview: Director F. Gary Gray On 'The Fate Of The Furious,' Shooting Car Chases On Melting Ice, And More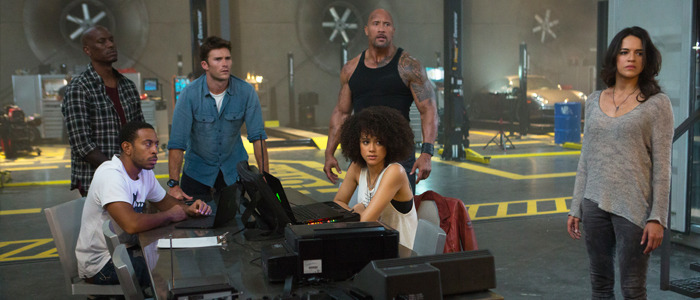 The Fast and Furious franchise is known for its crazy action scenes and bombastic explosions, but the core of the saga has always been about one thing: family. Sixteen years after the original movie hit theaters, The Fate of the Furious comes roaring into theaters this Friday, and while it does feature a hefty number of explosions, the most important thing the film blows up is the series' central thesis. Vin Diesel's Dominic Toretto goes rogue and turns his back on those he loves, and the group dynamic will never be the same.
Rob Cohen and John Singleton kicked off this franchise with one movie each, and Justin Lin put his stamp on it in a big way by directing the next four films. James Wan admirably took over for Lin on Furious 7, but the newest member of the Fast directors club is F. Gary Gray, riding high after the success of 2015's Straight Outta Compton. Last week, I had the opportunity to speak with Gray about how much input he has on a big franchise like this, the dangers and challenges of filming a car chase on real melting ice, and much more.
Before we dive in, I have to ask you: what is your all-time favorite movie car chase, and why?
That is a really, really, really good question. Gene Hackman, underneath the [elevated train] – The French Connection. Bullit was dope, too. I know that's a film school answer, but those are pretty dope because you have to really understand that they didn't have the equipment that we have today. So to get that level of feeling was really tough with those big cameras back then.
Was that something you looked at as an inspiration for this movie?
You know what? Not really, to be honest with you. I'd already seen those movies because of The Italian Job [which Gray directed in 2003]. I did all of that film school homework before The Italian Job, so it was already sort of built in for me instinctively.
Speaking of The Italian Job, you've worked with many members of this cast before. [Charlize Theron and Jason Statham were both in that movie, and Gray directed Vin Diesel in 2003's A Man Apart and Dwayne Johnson in 2005's Be Cool.] How did those previous relationships affect the work on this movie?
Well, there's an instant shorthand. While it's been ten-plus years, you don't have to spend a lot of time on the kind of "getting to know you up front" deal. It's like, you know what they're capable of, they know what you're capable of, and over time, you've both grown. The balance of that growth you see in The Fate of the Furious. It's a little easier.
We've seen the over-the-top action scenes escalate over the past few films. How much of a say do you have in the action scenes when you come into a huge machine like this? Is it all laid out beforehand, or do you have the opportunity to present your own ideas?
Nothing's ever all laid out with anything that I'm involved in. It's more of a collaborative thing. The one thing that was in place when I joined was the submarine. [Writer] Chris Morgan had this massive idea about a submarine on ice and the team, and having a car race in Cuba. Those were the two things that were kind of established when I joined the team. We just developed them from there. We went from a quarter mile in Cuba to the Cuban mile. That's something that I wanted to adjust and make my own. The wrecking ball was a new idea that Chris Morgan came up with that evolved over the time during pre-production. The zombie car sequence was something that was really, really fun. There's so much action in this movie! I'm thinking through all of it. I come in and as a director, I love collaborating. But you have to put your spin on the action as well.
So, pre-production, you come in, you've got a few things established, and then are you just in a room with Chris and Vin hashing out ideas, or do you drop some notes and Chris goes off and writes something and comes back to you? What's that process like?
It's a combination of all those things. It's really a lot of sitting in a room with Chris and there are other partners who come in and out. Jay Polidoro, who's one of the studio executives who doesn't act like a studio executive. He's like one of the guys, he's extremely creative himself. Then you have Neal Moritz who comes in and listens to what's going on and he's like the guardian of the franchise, gives his input, stuff like that. But it was a lot of me and Chris in the trenches, really taking these ideas and seeing how far we can push them and making sure they fit within the story and within this world.
Do you feel like you were able to put your personal stamp on this movie? It's the biggest thing you've ever done. I mean, Straight Outta Compton was big, but this is massive.
[Laughs] This is definitely the biggest thing I've ever done. But of course. This vision is a vision that I think definitely serves the franchise, but it's from my point of view. I'd like to think that I know what the fans are expecting in terms of the spectacle, but with the tone, I had to bring my experience with drama and humor to tie it all together. So I feel really good about that. I'm really proud of this movie.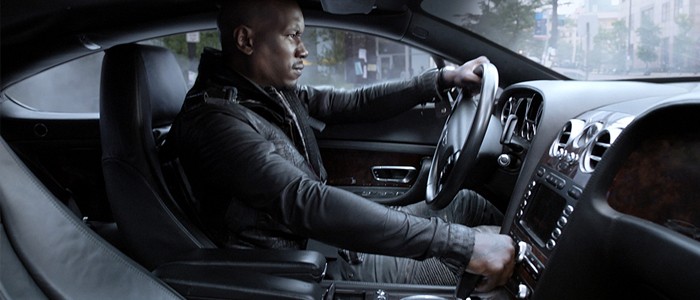 The humor was great. I think Tyrese in particular is the best he's been in the whole franchise. Every one of his comedic moments just worked perfectly for me.
Absolutely!
From initial inception all the way through to post-production, which single set piece was the most challenging for you?
I hope this doesn't feel like a filmmaker-y answer, because it probably is, but they're all challenging in their own ways. You can imagine not having the infrastructure to shoot a short film, let alone a massive Hollywood film, in Cuba. [We're doing] action, stunts, racing vintage cars at a hundred miles an hour through a city where there's 10,000 people watching you film. So just the safety and the lock up alone just to keep people from walking out into the middle of the street and being hurt, or the actors being hurt in streets that they just freshly paved because some of these streets had pot holes and things like that. You know, just managing that. Managing having a helicopter for the first time, an American airship, fly over Havana for the very first time. 50 feet in the air!
All these things are really challenging, but then you jump to New York City, and you read on the page that there's a chase. No New Yorker believes you could go a hundred miles an hour through Times Square, so you're kind of like, how do you shoot this? How do you lock up Times Square and have five cars race through at top speeds when there's normally a traffic jam – if not of cars, of people? So that was really, really hard to do. It was very hard to permit. The cars flying from the sky, just the safety – the engineering alone to drop cars out of the sky, because this is all for real. Very tough.
And then Iceland. When you have a Lamborghini traveling a hundred-plus miles per hour on melting ice, chased by a submarine and a whole bunch of military vehicles, you have a situation where, if the ice is melting, these vehicles can collapse into the water below the surface.
Wait. So that was actually on real ice out there?
That was real ice. Absolutely real ice!
Wow.
So you can imagine, we had engineers out there drilling every day to make sure that the ice could hold the weight of not only what we were shooting, but our crew. So it was dangerous for our actors, dangerous for our crew, dangerous for our stunt men.
Obviously the vehicles play a very important part in these movies. Can you talk about how you mixed practical and CG effects in this one? You were just talking about how much of it was practical, but what was your approach bringing CG into the mix?
The mantra is, "Real, real, real, real, real." There's definitely a little movie magic we had to do in some areas just for safety purposes and things like that, but when I spoke to my second unit director Spiro Razatos and Jack Gill, Andy Gill, these guys, the mantra was, "Figure it out. How can we do this for real?"
What was the most rewarding thing for you about making this movie?
Pulling it off! [Laughs] The most rewarding thing is when you have so many different elements, shooting in Cuba, New York City, Iceland, where anything can go wrong, it was done very safely. I loved the performances. I thought the actors took it to the next level. I loved the humor. I loved the bits of drama that you're not really used to in the Fast franchise. And I love cars, man. I love a lot about this movie, and I think it all comes together for one insane ride, and I'm very happy about that.
Have you had any conversations with Universal about coming back to direct Fast 9? Is it too early in the process, or have you actually had those talks with them?
We are literally just on the heels of finishing this, so that's where we are with it. I'm honored to be a part of the family, man.
OK, I won't push you any further on that. But what would you like to see in Fast 9? Anything specific plot-wise, or where do you want to see the characters go, or any crazy location, that just you as a fan of the franchise would want to see?
Sure. You know what? I honestly, I need a little distance from this one to even – my mind can't even...I'm so locked in on what we just did, it's hard to think even a frame beyond this one.
[Laughs] Fair enough. I appreciate your time. Thanks for speaking with me.
Thank you. Appreciate it, brother.
***
The Fate of the Furious hits theaters on April 14, 2017.