'Jungle Cruise' Is Full Steam Ahead With Dwayne Johnson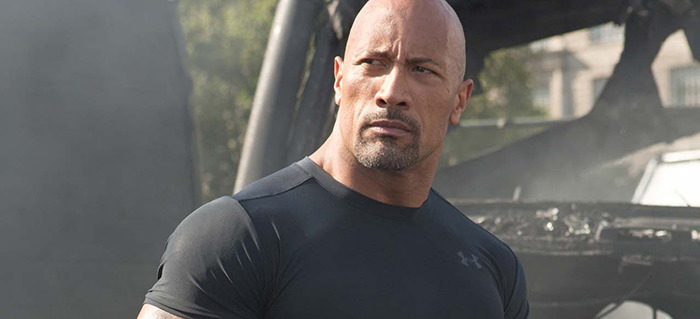 Years ago, the Jungle Cruise movie was a Tim Allen and Tom Hanks project. A lot has changed since then, but Disney's big screen adaptation of its beloved theme park ride is finally looking to leave port. As previously reported, the film will star Dwayne Johnson, who has somehow found time in his increasingly busy schedule to officially sign on the dotted line and confirm his involvement.
According to The Hollywood Reporter, Johnson will squeeze the film in next year, with production  currently set to begin in the spring of 2018. There's no release date set yet, but with that schedule, it's easy to imagine Disney positioning Jungle Cruise as a summer 2019 tentpole, perhaps as a replacement for the somewhat exhausted Pirates of the Caribbean series.
Johnson and Disney make for one heck of a pair: neither of them every stop to catch their breath. While Disney juggles Star Wars and Marvel and Pixar and countless remakes of their animated classics, Johnson has Baywatch out this summer and Jumanji out later this year. He's set to film Rampage in a few months before taking on the China-set action film Skyscraper. And then he'll steer the Jungle Cruise movie.
For those unfamiliar with the attraction, Jungle Cruise is one of Disneyland's original rides and it remains popular to this day. Guests crowd into a boat and journey past a series of scenes featuring audi0-animatronic animals, some threatening and some benign. Meanwhile, the skipper (played by an enthusiastic cast member) provides a deliberately hokey spiel full of puns and dad jokes. It's old-fashioned, but it's still popular for a reason. It's a delight.
It's easy to imagine Johnson knocking the role of "Jungle Cruise skipper" out of the park and we've been told that the screenplay for the film is infused with humor. Surely Disney realizes that there's a lot of money to made from the world's most charming man dropping cornball jokes and narrowly avoiding death by sudden hippopotamus! Expect the final film (which is reportedly set in the 1920s) to be full of action and adventure, but it wouldn't be the Jungle Cruise without a lot of comedy.
Jungle Cruise represents Disney's latest attempt to build a movie franchise out of its theme park properties. It worked like gangbusters for Pirates of the Caribbean, but it didn't take off with Tomorrowland and The Haunted Mansion.. It remains to be seen if they can make this one work, but locking in someone as charming as Johnson feels like the right first step.