Michael Crichton's 'Micro' Sets Sail With 'Pirates Of The Caribbean' Director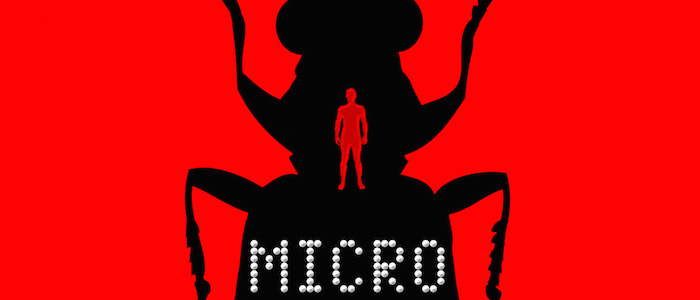 Michael Crichton's best work always tends to read like fleshed-out screenplay. Few "airport novelists" (and I use that term with affection) were so effective at relaying blockbuster-sized action on the page, at vividly depicting what feels like a major Hollywood story in 500 or so breathless pages. It's no wonder that his work continues to inspire adaptations nearly a decade after his death.
The latest novel to embark on a journey to the big screen is Micro and the project has nabbed a Pirates of the Caribbean director and a producer with his fair share of Crichton experience.
According to The Hollywood Reporter, Pirates of the Caribbean: Dead Men Tell No Tales co-director Joachim Ronning is in negotiations to direct Micro for Amblin Entertainment. Frank Marshall, whose many credits include Jurassic Park (the most famous and popular Crichton adaptation) and its three sequels, will produce. This will be Ronning's first feature project without Espen Sandberg, his fellow Pirates director with whom he also helmed Bandidas, Max Manus: Man of War, and Kon-Tiki. 
While I've read much of Crichton's work, I never go around to Micro, which was published posthumously in 2011 (Richard Preston finished the novel on behalf of the late author). It sounds an awful lot like Honey I Shrunk the Kids with a bit more intrigue and ruthlessness, telling the story of "a group of graduate students lured to Hawaii to work for a mysterious biotech company" who are miniaturized and "cast out into the rain forest, with nothing but their scientific expertise and wits to protect them." It's certainly a fun hook and one that will allow for all kinds of special effects sequences and derring-do. In fact, it sounds like the kind of movie Amblin would have made back in the '80s: a high concept science fiction adventure film built around an adventurous premise.
While Jurassic Park is an undisputed classic (it's also Crichton's best novel), other Crichton adaptations have proven less successful in the past. 1995's Congo, directed by Marshall, is a straight-up bad movie, albeit, a straight-up bad movie with personality and charm to spare. Other movies, like Timeline, The 13th Warrior, and Sphere failed to capture the attention to detail that makes the source novels so entertaining. And then there's Rising Sun and Disclosure, two bad movies based on bad books that shouldn't have been adapted in the first place.
In other words, we're way overdue for another great Michael Crichton adaptation. Let's hope Ronning and Marshall can pull it off.