Sony Planning 'My Favorite Thing Is Monsters' Movie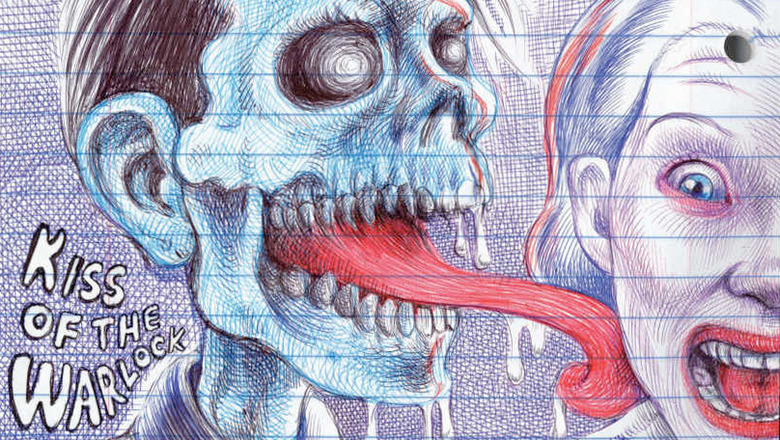 We may receive a commission on purchases made from links.
Fans of movie monsters, pulp horror and murder mystery will soon have a project that they can look forward to with great anticipation.
Sony Pictures has just won the rights to My Favorite Thing Is Monsters, a graphic novel from illustrator and toy sculptor Emil Ferris that weaves B-movie monster iconography with a murder mystery...and Holocaust history? This certainly sounds like a truly original story with some incredible visuals to go along with it.
Deadline has news of the My Favorite Thing Is Monsters movie deal landing at Sony Pictures after coming out ahead of a number of other studios who wanted the critically-acclaimed graphic novel that was just released in February (a second volume slated to be released this October). For those curious about the story, here's how NPR described it in their glowing review:
My Favorite Thing Is Monsters is set amid the political and racial swirl of Uptown Chicago in the late 1960s. It presents itself as the journal of Karen Reyes, a precocious, inquisitive 10 year old of Mexican, Irish and Cherokee ancestry.
Karen lives with her mother and her older brother, Deeze, a tattooed womanizer facing the Vietnam draft who teaches her about art. A social outcast, Karen loves and identifies with monsters, even romanticizing herself as a werewolf girl with fangs protruding from her lower jaw.
Largely friendless, Karen spends her hours drawing, watching horror movies, going to the museum, and visiting their upstairs neighbor Anka, a lovely but reckless Holocaust survivor who reminds me of Isabella Rosselini in Blue Velvet.
When Anka is murdered, Karen sets about trying to find the killer, a search that sends the book back to Nazi Germany and leads Karen to suspect everyone from Anka's jazzman husband to their ventriloquist neighbor to — could it be possible? — her own beloved brother.
Hell, the story of author Emil Ferris, who has an MFA from the Art Institute of Chicago, is worth adapting into its own movie. As a 40-year old single mother who was making money as an illustrator, she found her life and livelihood threatened when a mosquito bite resulted in her getting West Nile virus, paralyzing her from the waist down and taking away the use of her drawing hand. But after teaching herself to draw all over again, she spent six years creating this acclaimed graphic novel.
The art in this book is astounding, taking cues from B-movies and pulp horror magazines (as seen above). I'm not often compelled to check out a work that I haven't heard of after it's revealed to get a film adaptation (at least not until after the movie is released), but the artwork and compelling story just might be enough to convince me to go pick up a copy.
No writer or director is attached to the project yet, so there's no telling when we might see the graphic novel adapted for the big screen, but considering how many studios were in pursuit of the property, I wouldn't be surprised if Sony started on development as soon as possible.