New Posters: 'War For The Planet Of The Apes,' 'Kingsman: The Golden Circle,' 'The Mummy'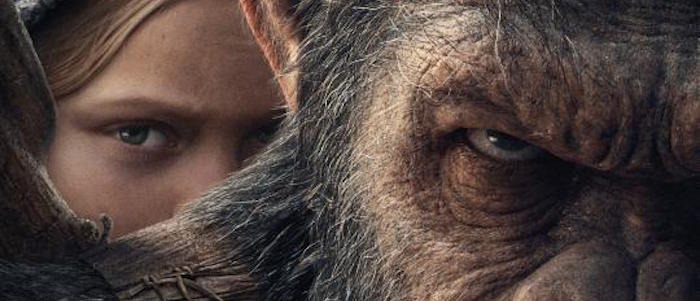 CinemaCon 2017 has come to a close and our updates on footage from upcoming movies has come to an end. However, we're not going to make you go cold turkey. We've got to ease you down. So how about we take a look at a slew of new movie posters?
Let's get started with this poster for War For the Planet of the Apes, which I dig quite a bit. Sure, it's very simple, but that's also why it's refreshing. The focus here is not bombast, but character, a reminder that the appeal of these new Apes movies derives entirely from us being personally invested in this struggle. The intense look in Caesar's eyes, brought to life my motion-capture performer Andy Serkis and a brilliant team of visual effects wizards, is a better selling point than all of the half-baked photoshop in the world. Between this poster, the intense new trailer, and Peter Sciretta's ecstatic response to additional footage at CinemaCon, this movie cannot arrive soon enough.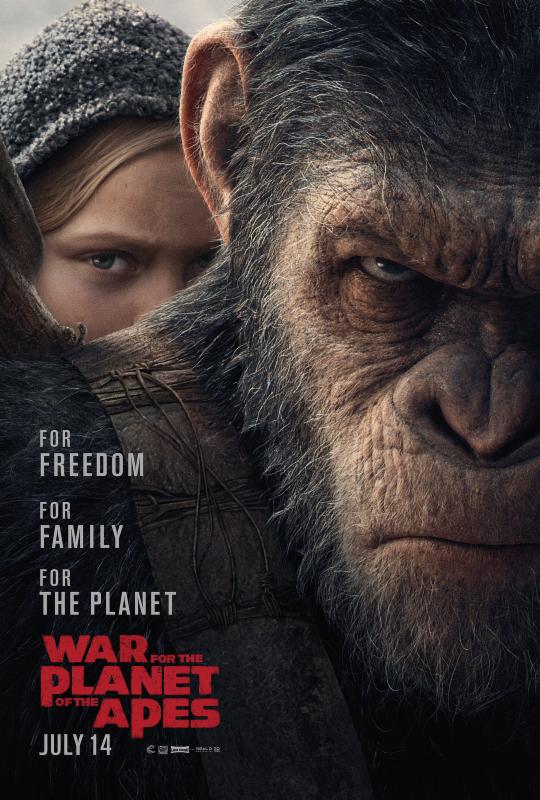 We haven't seen a trailer for Kingsman: The Golden Circle, but the footage at CinemaCon seemed to go over well and I'm certainly excited to see what kind of spy movie insanity director Matthew Vaughn has cooked up this time around. There are a few key things to take away from this poster. First of all, it looks like the members of the Golden Circle (the United States' answer to the Kingsmen) will utilize tricked-out lassos, a hilarious counterpoint to how the English agents use deadly umbrellas in combat. Second, Colin Firth is back and they're not even trying to hide it (we're still waiting to see how they explain that one). Third, Elton John's role in this movie is large enough that he gets prominent billing on the poster. And finally, Targon Egerton, the actual lead of these movies, is credited third for some damn reason.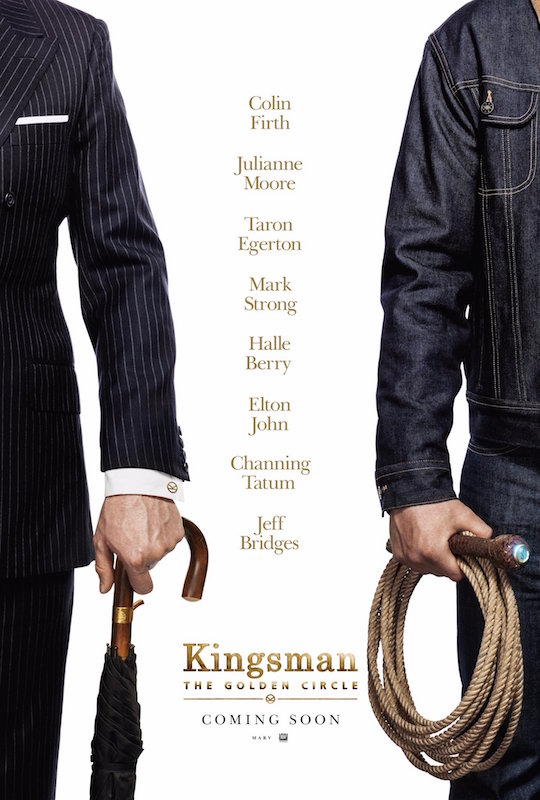 And finally, we arrive at the poster for Universal's new version of The Mummy, a movie that makes be break out in mental and emotional hives whenever I think about it. While I'm all for new Universal Monster movies and think that this is a great way for the studio to celebrate its legacy, I'm still not sold on them being massive blockbusters starring movie stars. However, I do like how this poster doesn't feature Tom Cruise's name, instead choosing to focus on the monster of the title, played by Kingsman and Star Trek Beyond star Sofia Boutella. It's simple, but it gets the job done.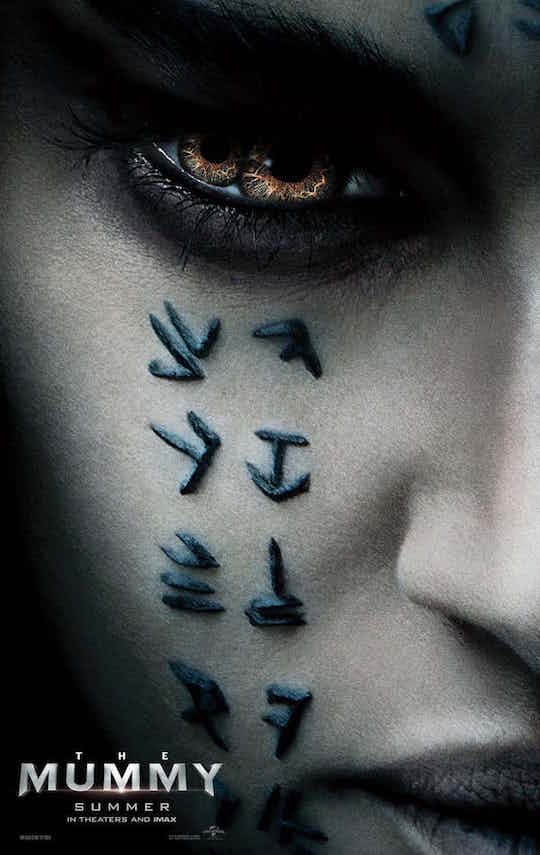 The Mummy opens on June 9, 2017, War For the Planet of the Apes on July 14, 2017, and Kingsman: The Golden Circle on September 29, 2017.