'Batgirl' Movie Coming From 'The Avengers' Director Joss Whedon [Updated]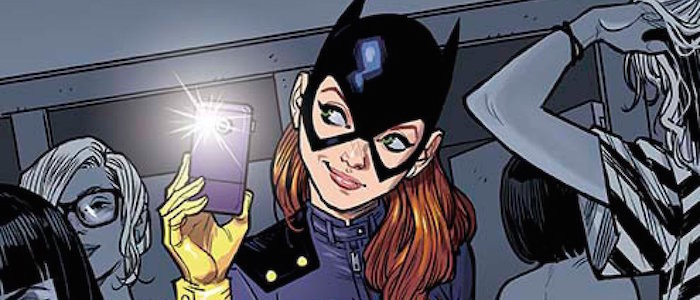 UPDATE: Entertainment Weekly is reporting that Barbara Gordon will be definitely be the subject of the movie (a few other women have worn the cowl over the years) and that the "New 52" version of the character will be used "as a starting point."
In today's "piece of news that somehow manages to feel simultaneously shocking and inevitable," Joss Whedon is currently in negotiations with Warner Bros. to write, direct and produce a Batgirl movie that will be part of their DC Extended Universe. Let's talk about what this means.
The news comes from Variety, who don't have much to say beyond the basic known facts: Whedon is "nearing a deal" to make the movie, which will be set in the same universe as Man of Steel, Batman v Superman: Dawn of Justice, Suicide Squad, Wonder Woman, Justice League, Aquaman, and so on. No other producers are currently attached. They also note that the "project will also feature other characters from the world of Gotham," so expect to see some familiar allies and enemies pop up.
In the comic book world, Batgirl is Barbara Gordon, the daughter of police commissioner Jim Gordon. Although young and inexperienced, she finds herself inspired by the Dark Knight of Gotham City, puts on a cape and cowl of her own, and fights crime alongside Batman. Over the years, she has evolved into one of the Caped Crusader's most popular and beloved allies, a more upbeat and relatable counterpoint to gloomy billionaire Bruce Wayne.
First, let's dwell on why this is surprising news. Although he made his name as a popular television writer and producer, Whedon broke into big-budget filmmaking when he directed The Avengers and Avengers: Age of Ultron for Disney and Marvel Studios. That first Avengers movie in particular feels like a cultural touchstone – it proved that audiences were truly prepared to embrace the shared universe concept. Plus, it's just a terrific movie that manages to serve both Marvel and Whedon (his trademark witty banter is on full display throughout both movies).
Technically, Whedon isn't the first filmmaker to jump ship from Marvel to DC. That would be Wonder Woman director Patty Jenkins, who was originally set to helm Thor: The Dark World before departing the project. However, Whedon is one of the architects of the Marvel Cinematic Universe and the director of two of their biggest movies. Him stepping over the aisle to work with Warner Bros. and DC feels like a big deal.
Now, let's dwell on why this news isn't surprising at all. Whedon has always been about putting women characters front-and-center and letting them kick ass. His outspoken feminism formed the foundation for Buffy the Vampire Slayer (the greatest television show ever made, if we're going to be honest) and it's on display in the rest of his work, including Angel, Firefly, Serenity, and Dollhouse. It was on his watch that Scarlett Johansson's Black Widow finally found her voice.
So of course he'd leap at the opportunity to make a movie about one of the most famous female superheroes of all time – this is so many of his interests wrapped up into one package. And with J.K. Simmons set to play Commissioner Gordon in Justice League, we can now imagine him trading Whedon-flavored barbs with his daughter on the subject of nighttime vigilantism in Gotham City. This is also the place where we can discuss whether or not this gig could have or should have gone to a female filmmaker, but I'm choosing to remain positive for now.
Quite frankly, the gloomy DCUE could use Batgirl, a source of positivity and pure heroism. It could also use Whedon, a guy who gets comic books and knows how to deliver a crowdpleaser. This is exciting news.
This is also an area where DC is currently sprinting ahead of Marvel. Sure, there's a Captain Marvel movie coming eventually, but Warner Bros. has Wonder Woman, Gotham City Sirens, and now Batgirl on their slate. So let's give credit where credit is due.