Watch: Movies And The History They're Based On Compared Side-By-Side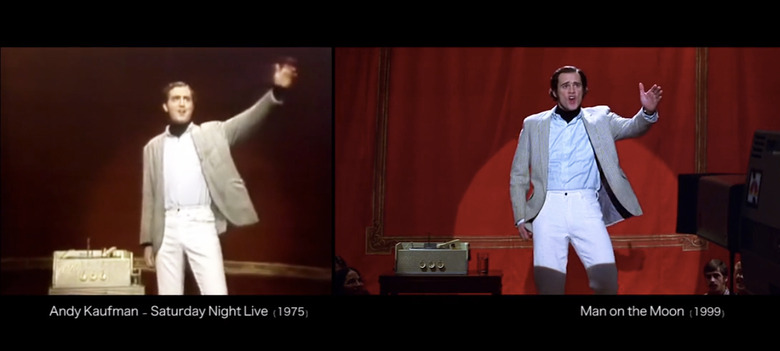 Year in and year out there are movies made that are based on real life. In some cases, movies have the task of expertly recreating real events that were witnessed by real people who were either at the event at the time it happened or watched it on television. Now a new video from filmmaker Vugar Efendi takes footage from movies that replicated real moments in history, such as Selma, Jackie, and Catch Me If You Can, and puts it side-by-side with footage and/or photos from the real events.
Watch movies compared to history in the video below.
In the case of game show footage from Catch Me If You Can, the classic series To Tell the Truth needed to be shot from scratch, and they even mimicked the signature camera moves when showing off the participants who are trying to fool the contestant into believing they are the person in question. It's not perfect, but that doesn't make it any less impressive. Even more remarkable is how flawless the recreation of the broadcast of Jacqueline Kennedy Onassis' tour of the White House is in Jackie.
Outside of the recreation of sets and camera movements, plenty of credit should be given to Jim Carrey for masterfully recreating Andy Kaufman's unique act on Saturday Night Live. It's quite a testament to the performance that Carrey put into Man on the Moon, one of those turns where he stayed in character in between takes.
These are just a handful of examples, but you can see just how much close attention was paid to even the smallest details in recreating these moments in history. Much of the success in recreating these moments lies in art direction, but the cinematography can be equally as important in creating the right visual vibe. Some take liberties to give us a different perspective of an event we've seen from another point-of-view many times previously, but they still make sure to include the important details.
If you'd like to see more from Vugar Efendi, check out his comparison of movies to the artwork that inspired them.