'A Ghost Story' Trailer Teases David Lowery's Contemplative Sundance Sensation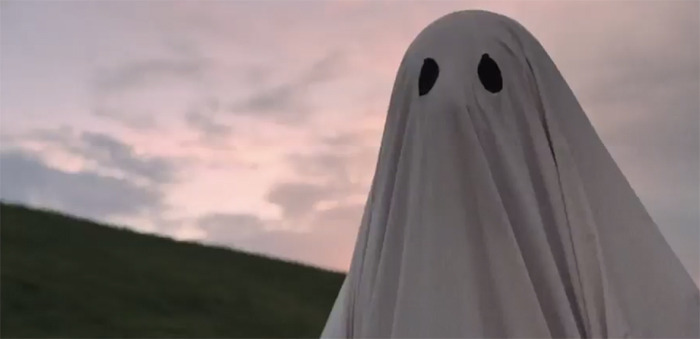 After director David Lowery was finished with Pete's Dragon last year, he took the time to secretly shoot a film in Dallas, Texas throughout July and August. Production was completed in September, and the film had its world premiere at the 2017 Sundance Film Festival earlier this year, receiving plenty of acclaim. Now you can get a taste of what critics were raving about.
Fresh off their Best Picture win for Moonlight, A24 has unveiled the first trailer for their haunting indie drama A Ghost Story. This is truly one of the most unique films I've ever seen at a film festival, but it's one that requires patience, an open mind, and plenty of afterthought. It's difficult for a trailer to encapsulate the spirit of this mesmerizing movie, but hopefully it will be enough to help convince audiences to give it a chance.
The less you know about this movie the better. Honestly, all you need to know is that Casey Affleck plays a man who dies and is left to haunt the house he was living in with his wife (Rooney Mara), shrouded in a sheet with holes in it. While seeing Affleck shuffle slowly around the house wearing just a sheet is comical at first, it soon becomes sad and fascinating all at once. We watch as he attempts to deal with the afterlife, and it's lovely and perplexing.
Here's what I wrote in my review from Sundance earlier this year:
David Lowery's latest film is a challenging wonder, one that could easily be the kind of movie that people seek out because of high praise, but find themselves perplexed and disappointing by its proceedings. A Ghost Story certainly isn't for everybody, but it is audaciously about everybody. It takes a bold, intimate look at the daunting prospect of death and the inevitable fact that after a certain amount of time passes, there won't be any evidence that we existed at all. It may not inspire you, but it's an undeniably breathtaking piece of independent cinema that will make you feel something, and isn't that what we're all here for?
Perhaps the easiest way to describe this movie is that it's like an existential version of Beetlejuice that feels like it was directed by Apichatpong Weerasethakul (Uncle Boonme Who Can Recall His Past Lives, Cemetery of Splendor). If that doesn't sound like the most accessible movie, you're right. But that's also part of what makes watching it such a distinct cinematic experience.
A Ghost Story also stars McColm Sephas Jr., Kenneisha Thompson, Grover Coulson, Liz Cardenas Franke and Barlow Jacobs in small roles, but it's Casey Affleck who is front and center with Rooney Mara close behind.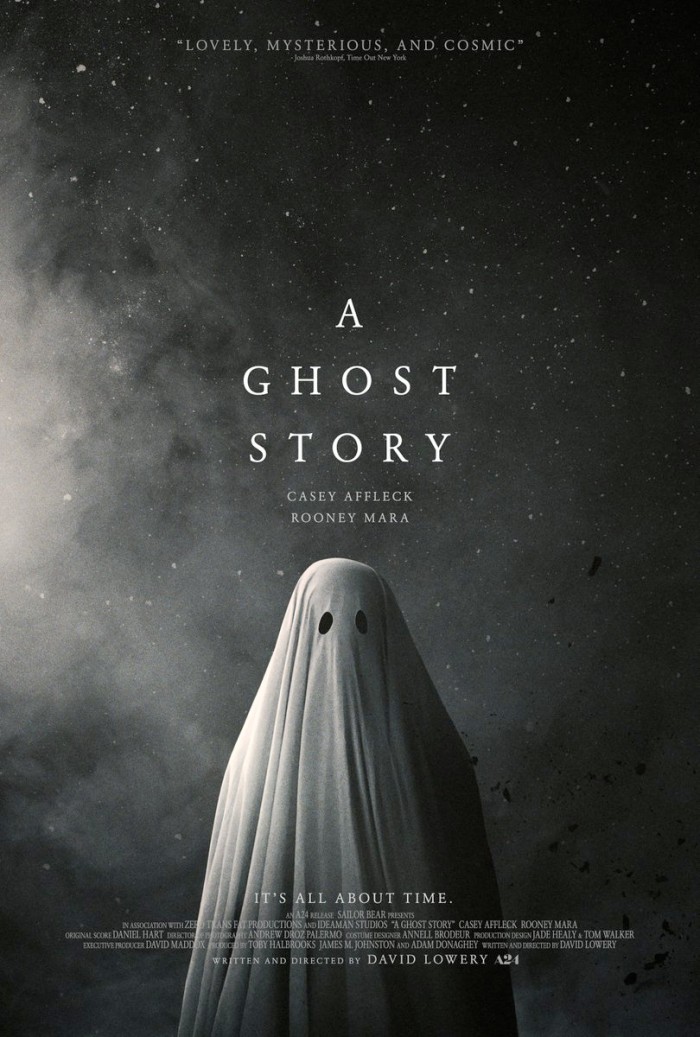 Prematurely taken from this Earth, a spectral figure who was once a man (Casey Affleck) makes his way toward his former home, where he is fated to remain forevermore. Shrouded in a white sheet, he observes the lament of his grief-stricken lover (Rooney Mara). Bearing unseen witness to her pain, the wisp stands sentry for years to come, interacting only with time as it hurtles further and further forward, the remnants of his humanity quietly evaporating.
A Ghost Story hits limited theaters on July 7.