Colin Farrell May See An Elephant Fly In Disney's 'Dumbo'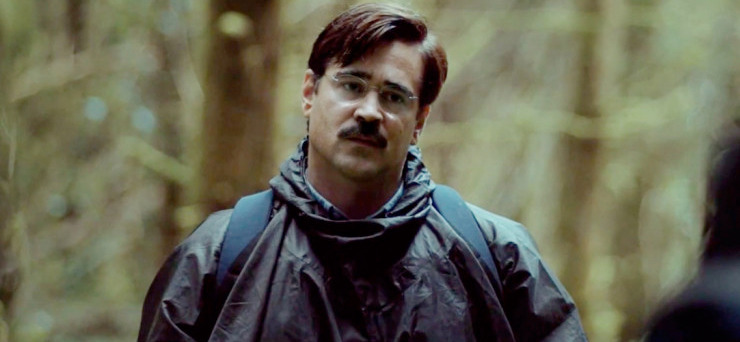 Before Beauty and the Beast topped the box office with a record-breaking debut this month, Disney was already all-in on their roster of live-action adaptations of their animated classics (check out our rundown of all of the developing projects here). While Mulan is too early in development to know whether it's a musical and Aladdin is searching for young stars to play the two leads, the remake of Dumbo is finalizing its cast with production slated to begin sooner than later this year.
Tim Burton is directing the Dumbo remake, and he's already brought on board two of his previous collaborators with Danny DeVito and Eva Green on board. Now the cast will include someone the Batman and Miss Peregrine's Home for Peculiar Children director hasn't worked with before as Colin Farrell is in talks to take one of the lead roles.
Find out more about Colin Farrell joining Dumbo after the jump.
Deadline has the news of Colin Farrell being lined up to star in Dumbo. While Disney's original movie focuses on a young elephant with big floppy ears who gets mocked during his time as a circus performer while being separated from his mother, it sounds like the live-action adaptation will be drastically different from the 1941 animated classic.
If a deal gets finalized, Colin Farrell will play a widowed father of two kids from Kentucky who befriend Dumbo. Presumably they'll help save him from the film's villain, a man named Vandemere who takes over a circus from Danny DeVito. I'm betting Vandemere (a role that has yet to be cast) is the kind of villain who mistreats Dumbo or exploits him just to make a quick buck, which would make the movie quite relevant considering all the activism against the treatment of elephants in real circuses in the United States.
Meanwhile, Eva Green plays a French trapeze artist named Colette who also performs in the circus, and I wouldn't be surprised if she befriends Colin Farrell and his family and ends up helping Dumbo out as well. Normally I'd wager that a romance sparks between Farrell and Green, but with him playing a widow, the important bond will probably be between the family and Dumbo, both of which are likely reeling from being estranged from their respective mothers.
The original Dumbo saw the elephant being shunned due to his big ears and being an outcast after a circus stunt goes wrong. With all the extra human characters involved, I don't think there will be as much of a focus on the animal relationships as in the original movie, but hopefully Dumbo will still have a little mouse friend to help him out, though I can't imagine it being a talking animal character.
Colin Farrell is the third big name linked to this lead role in Dumbo after both Will Smith and Chris Pine fell through as potential options. He's no stranger to Disney having played the father to Mary Poppins author P.L. Travers in Saving Mr. Banks. He's been dabbling in both blockbuster and indie fair rather magnificently lately with a key role in Fantastic Beasts and Where to Find Them, not to mention an outstanding and surprising turn in The Lobster.
Tim Burton will be working from a script by Transformers sequels writer Ehren Kruger with TRON Legacy producer Justin Springer on board. Considering the original animated movie is only an hour and four minutes long, it'll be interesting to see how they beef up the story so that it fills a longer feature length runtime.
Dumbo doesn't have a release date yet, but production will star sometime later this year.